In my opinion, breakfast is the best meal of the day. You get to eat a combination of sweet and savory together at one meal and it is completely accepted by the general public! Bacon, sausage, eggs and pancakes compete for your attention -- each equally delicious in different ways. I always save my pancakes for last. Melted butter and sweet syrup -- my mouth salivates just thinking about it!
In our family, pancakes tend to be a Saturday morning treat, but this recipe is easily made the night before or made quickly on even the busiest of mornings. The addition of Beanilla Madagascar vanilla extract adds a sweet, vanilla note to a fluffy and light pancake that you will crave on any day of the week.
This post was posted in Baking Recipes, Breakfast & Brunch and was tagged with Breakfast
02 Sep
Posted in Baking Recipes, Beverages, Drinks & Cocktails by Sarah | 0 comments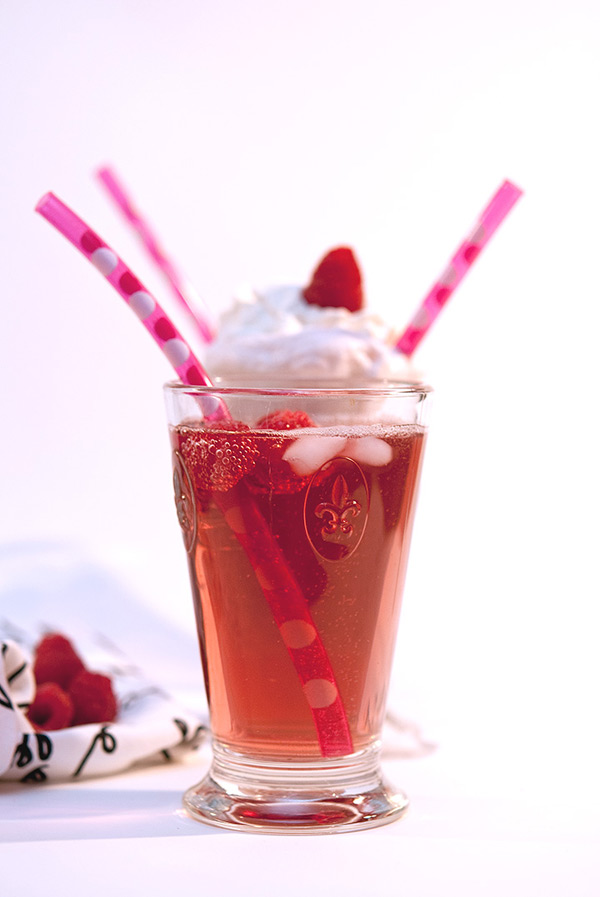 Italian soda is light, crisp and fruity. A refreshing change from sugary sodas, they can be made with all natural products in any flavor you desire. The most popular flavors are fruit-based, but these drinks can be made with botanicals and even savory herbs. I prefer the fruity version, so when I pulled out my Beanilla Raspberry extract I knew that it belonged in a crisp Italian soda.
This post was posted in Baking Recipes, Beverages, Drinks & Cocktails and was tagged with Raspberries