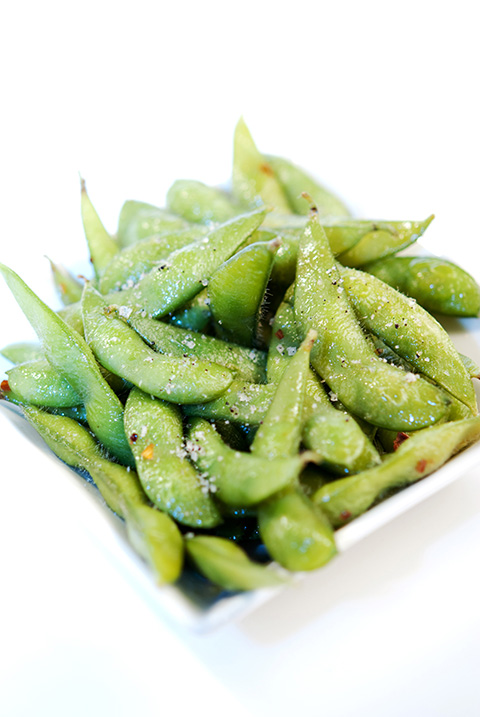 Edamame is not what comes to mind when you think about vanilla! Beautiful lemon coconut raspberry cakes, fresh fruit tarts smothered in rich custard fillings, and gooey chocolate fudge brownies seem much more suited to the vanilla bean, but I'm here to inform you that vanilla and savory are a match made in heaven.
Each species of vanilla bean has a unique flavor profile; for instance, the Ugandan vanilla bean has rich chocolate undertones that enhance any mole. Indonesian vanilla beans are sweet with a smoky undertone perfect for barbecue sauces and grilling. Tahitian vanilla beans have a rich floral and fruity undertone that pairs beautifully with demi glace for rich savory sauces. As you can see, the vanilla bean is very versatile and does not need to be limited to sweet applications.
This post was posted in Recipes, Snacks
28 Jan
Posted in Confections, Recipes by Sarah | 0 comments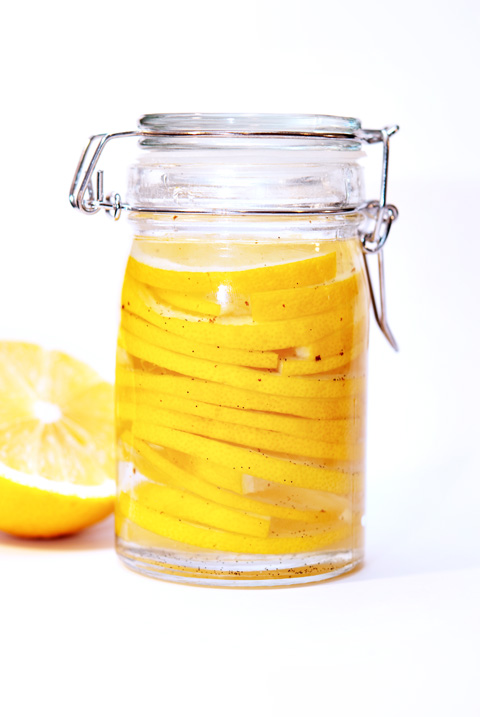 There is nothing quite as bright and cheerful as a lemon. I often buy a bag of lemons as a centerpiece for the breakfast table. The addition of these bright little fruits can cheer up even the grayest day! They are also one of the most versatile fruits; they can be used in both savory and sweet applications. The lemon's bright and tangy flavor can liven up just about any dish from roasted chicken to a beautiful fresh lemon curd tart.
Continue reading →
This post was posted in Confections, Recipes
26 Jan
Posted in Recipes, Snacks by Sarah | 0 comments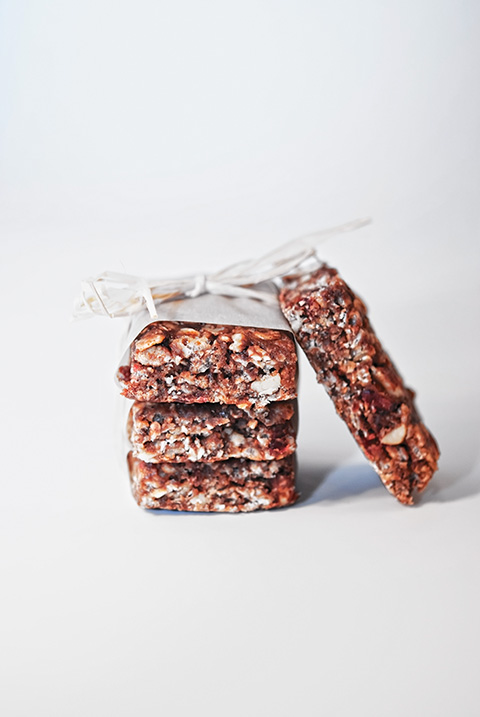 I am surrounded by runners -- not just your every-day-I-think-I-will-go-out-for-a-leisurely-jog runner, but hardcore I-think-I-will-run-a-marathon runners! I am not a runner. I try to get out there and run a few miles, but my boredom gets the best of me. I know there are many people who love the freedom it gives them to be able to put on a pair of shoes and leave the stress of family, work and financial obligations behind. I know the health and weight benefits that running provides, but as much as I want to be one of those people, I just can't get past the monotony and boredom of a long run. But….. I live with a family of runners, and I am their biggest supporter. You will always find me on the sidelines cheering for them at their next big race. I will always be there with a water bottle of Gatorade and a Clif bar to congratulate them on their accomplishment. I will always be their biggest fan.
This post was posted in Recipes, Snacks
23 Jan
Posted in Drinks & Cocktails, Recipes, Vanilla Beans by Sarah | 0 comments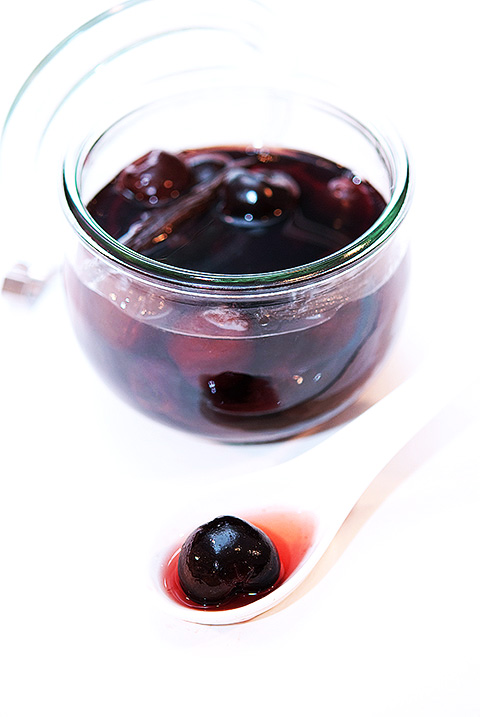 As a child, I spent a good amount of time at my grandparents' home. One of my most vivid memories of my days spent with them was the crisp fall mornings and afternoons my grandmother spent canning. She would can dozens of quarts of home grown tomatoes, corn and grape jelly. The grape jelly was always my favorite, made from huge silver skin grapes that grew on vines along the back row of the garden. Not all of the grapes made it into the jars that lined her kitchen counter.  A few were eaten by my brothers and I, and more than a few were used as projectiles.
This post was posted in Drinks & Cocktails, Recipes, Vanilla Beans
21 Jan
Posted in Drinks & Cocktails, Recipes, Vanilla Beans by Sarah | 0 comments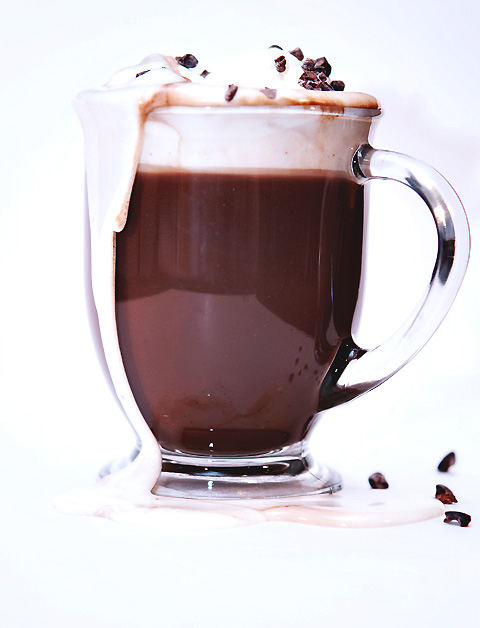 It's cold here!! Not quite Iowa cold (those of you who live or have lived in Iowa know what I am talking about), but it is still cold here! This is our first winter back in the Midwest after three very sunny and warm years in Southern California, and I just simply can't get warm!
So, I have been making a ton of hot chocolate; warm, creamy, delicious hot chocolate. I think I'm finally thawing out!
This post was posted in Drinks & Cocktails, Recipes, Vanilla Beans
19 Jan
Posted in Desserts, Drinks & Cocktails, Recipes by Sarah | 0 comments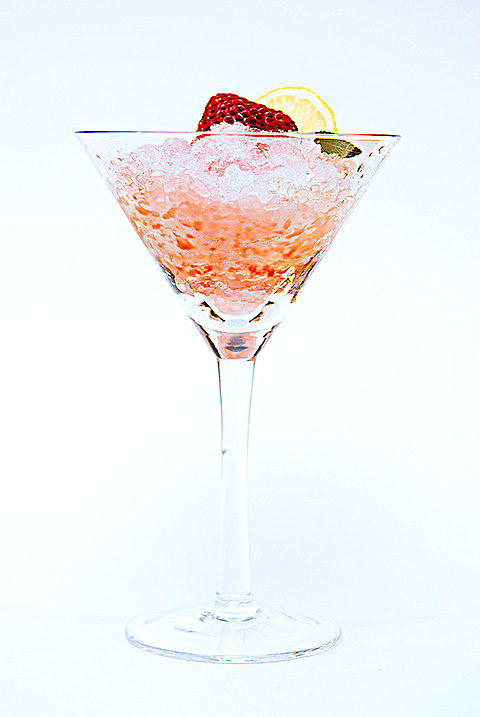 It's cold here in Michigan, but that won't stop me from bringing a bit of sunshine inside! Last year at this time, we were on our way from sunny southern California to live in snowy Western Michigan. Although I love living closer to family and friends, there are parts of California that I do miss, especially when the snow falls here and the temperatures hover near freezing.
Living in Southern California bring days full of sun and warmth, palm trees, the smell of the ocean and shaved ice! Shaved ice carts are abundant near the boardwalks of the ocean. You can choose from a multitude of syrups and holding the snow cone in your hand brings you back to the days of the Snoopy Sno-Cone Machine.
This post was posted in Desserts, Drinks & Cocktails, Recipes
17 Jan
Posted in Drinks & Cocktails, Recipes by Garrett McCord | 0 comments
By Garrett McCord, author of Vanilla Garlic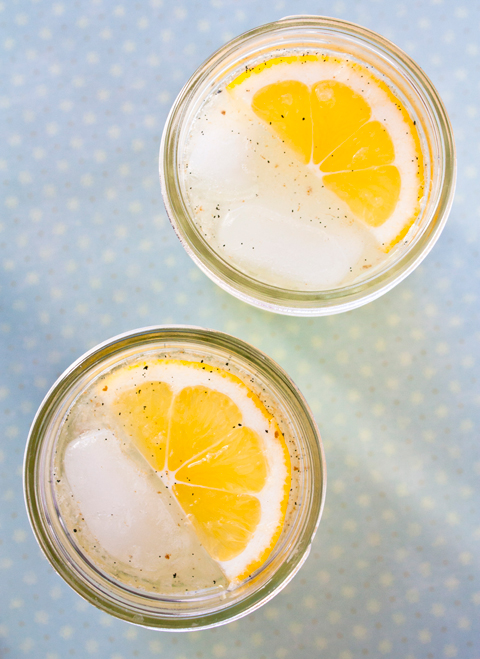 When lemons come into season in the middle of winter I start to go a bit lemonade crazy. Yes, it may still be chilly outside and the car windshield may still require a scraping every morning, but I can never say no to a tall glass of sweet and sour lemonade. Enjoyed in front of a fire with a bowl of aveglemono soup, a favorite book you've read five times before, or a slice of almond cake lemonade always makes life a bit more enjoyable and lets you forget the world for a few moments.
I usually end up using the more common Eureka lemons for my lemonade as I think their intense citric punch is a good contrast against the sugar, but a sweet and orange-y Meyer lemon will be just as happy in a clinking glass filled with ice. I also always toss in the seeds and pod of a fresh vanilla bean - usually Tahitian for its creaminess - as it adds a floral, rich, decadent layer of flavor to the lemonade. Plus, who can resist the comely pinprick speckles of real vanilla dancing in their drink?
This post was posted in Drinks & Cocktails, Recipes and was tagged with Lemons
16 Jan
Posted in Appetizers, Recipes, Vanilla Beans by Sarah | 0 comments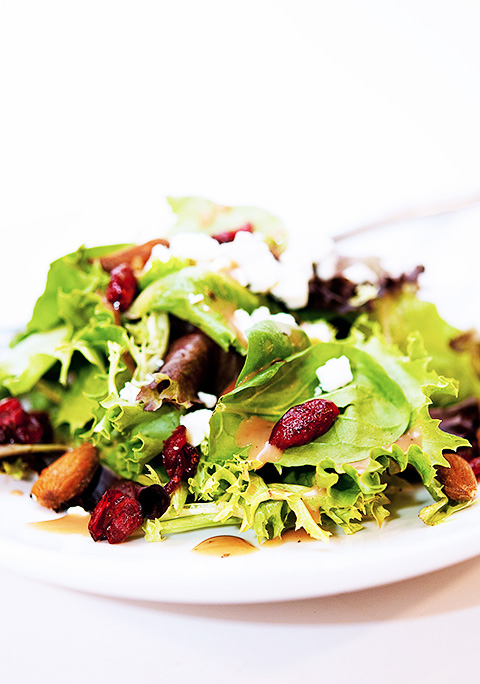 What is your new year's resolution this year? Maybe you want to find love, a new job, make more money, build your business or perhaps you are one of the many who resolve to find and maintain a healthy lifestyle. Maybe you would like to lose weight or perhaps you just want more energy. While I can't find you love or make you more money, I can certainly help you on the path to a healthy lifestyle with a simple, but delicious, recipe.
This post was posted in Appetizers, Recipes, Vanilla Beans
14 Jan
Posted in Breakfast and Brunch, Recipes by Sarah | 0 comments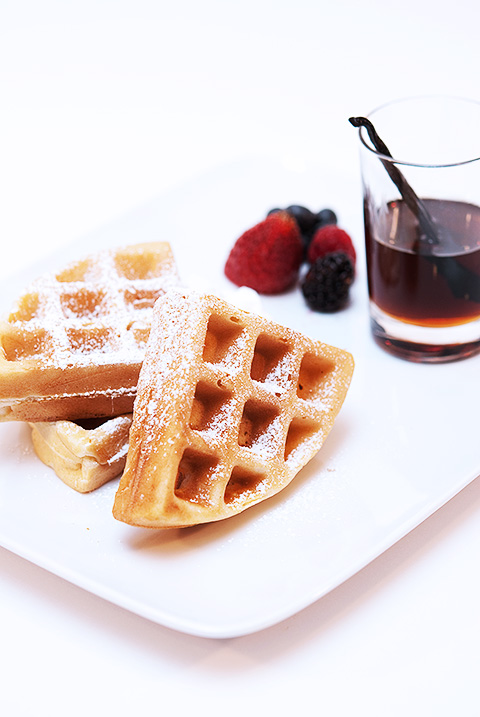 There is nothing that makes me happier than to have a hot breakfast ready for my family in the morning. While this doesn't always happen due to hectic schedules and busy lives, when I do have the time, Belgium waffles are at the top of the list. Easily prepared in 10 minutes, the batter can even be made the night before and stored in the fridge for simple preparation in the morning.
This post was posted in Breakfast and Brunch, Recipes
09 Jan
Posted in Cookies & Baked Goods, Recipes by Sarah | 0 comments
Beanilla carries a large selection of extracts and flavorings that any chef or home cook would love. From almond to lavender the choices are extensive! Cool, refreshing and a perfect complement to rich chocolate; Peppermint, one of my personal favorites!
Peppermint brownie tarts begin with a base of chocolate fudge brownie, a middle layer of cool peppermint filling and a top layer of rich dark chocolate ganache. They are a small but decadent dessert that is easy to make and guaranteed to disappear faster than you can make them.
This post was posted in Cookies & Baked Goods, Recipes and was tagged with Peppermint