Beanilla carries a large selection of extracts and flavorings that any chef or home cook would love. From almond to lavender the choices are extensive! Cool, refreshing and a perfect complement to rich chocolate; Peppermint, one of my personal favorites!
Peppermint brownie tarts begin with a base of chocolate fudge brownie, a middle layer of cool peppermint filling and a top layer of rich dark chocolate ganache. They are a small but decadent dessert that is easy to make and guaranteed to disappear faster than you can make them.
This post was posted in Baking Recipes, Brownies & Bars, Pastries & Tarts, Seasonal Baking Recipes and was tagged with Peppermint
07 Jan
Posted in Baking Recipes, Candy, Snacks & Treats, Pies by Sarah | 0 comments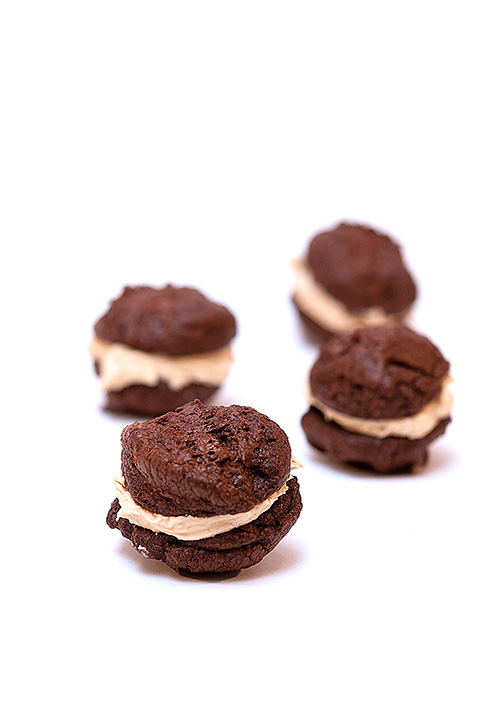 Whoopie pies are a classic lunch box treat. Growing up it was always a treat to find whoppie pies, swiss cake rolls or oatmeal crème pies in our lunch nestled amongst the frozen juice boxes and the flattened tuna sandwich! (Courtesy of the frozen juice box)
Times have changed; the classics are delicious and bring back happy memories of child hood but parents these days are much more aware and concerned about what their children are consuming. Highly processed snacks and treats are being replaced with whole foods and nutritous snacks. Baking from scratch allows parents and health conscious persons to regulate the amount of refined flour, sugar and fats we introduce into our diets.
This post was posted in Baking Recipes, Candy, Snacks & Treats, Pies
05 Jan
Posted in Baking Recipes, Cookies by Sarah | 1 comments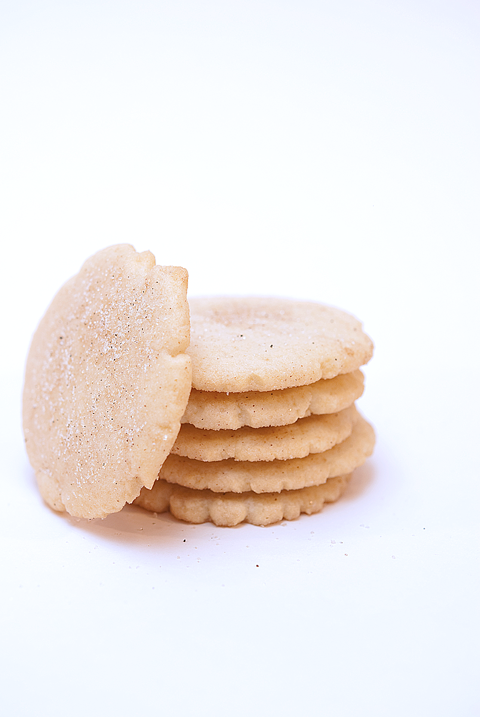 Warm, soft, buttery snickerdoodles are one cookie my husband just can't resist! I have his recipe written in the front of an address book, although I'm sure he knows it by heart by now. My children love the recipe so much that I have finally transferred it to a digital recipe book for them to take with them when they leave and have families of their own. This year we were able to enhance his cookie by rolling it in a mixture of cinnamon and vanilla sugar.
This post was posted in Baking Recipes, Cookies and was tagged with Vanilla Sugar
02 Jan
Posted in Baking Recipes, Candy, Snacks & Treats by Sarah | 0 comments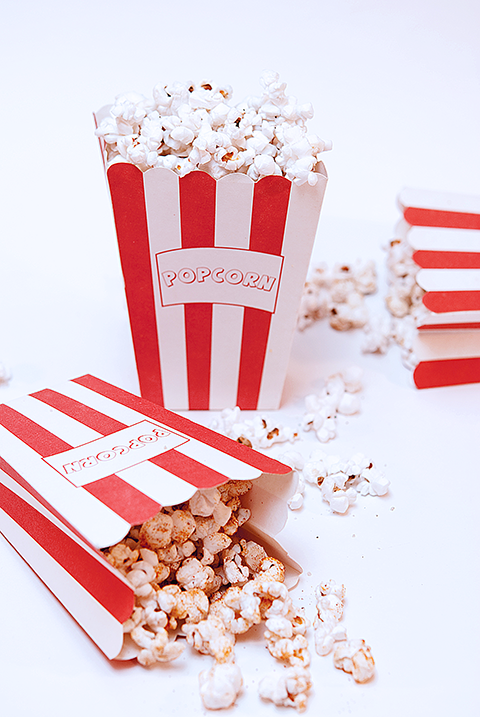 Some days there is nothing quite as nice as cuddling up with a warm blanket, a good movie and a big bowl of freshly made popcorn!  I'm not talking about the kind you pop in the microwave with the fake butter substance, no. But, I am talking about good old fashioned cook-on-the-stovetop popcorn. The kind that pops up light and fluffy, begging for a drizzle of real melted butter and perhaps a sprinkle of vanilla fleur de sel.
This post was posted in Baking Recipes, Candy, Snacks & Treats