Chocolate Peppermint Cupcakes are the perfect addition to any dessert table or as a gift for someone special.
Every chocolate cupcake I have ever had has had a certain level of denseness or ended up being dry and tasteless. That is not the case with this recipe. The deep chocolate flavor is brought out with the addition of coffee extract and the crumb is moist and delicious. The only thing that could possibly make this cake even better is the addition of a creamy and rich peppermint buttercream.
This post was posted in Cookies & Baked Goods, Recipes and was tagged with Cupcakes, Christmas, Peppermint
19 Dec
Posted in Cookies & Baked Goods, Recipes by Sarah | 0 comments
If you live in Michigan, Ohio or any of the surrounding Midwest states, you are most likely familiar with Buckeyes. For those of you who live in the Southern states, or on either of the coasts, and have never had a Buckeye, you must make these delicious candies a part of your holiday traditions!
The buckeye is the state tree of Ohio. It produces small nuts that have a dark outer shell, but the lighter colored interior of the nut is visible from the top. The candy resembling this beloved nut is made with a creamy peanut butter center and dipped in milk chocolate. The creamy center is visible from the top of the candy. The candy is reminiscent of a peanut butter cup, and is primarily made on and around the holiday season or during the Ohio State football season. Our buckeyes are traditional, but you can mix it up and dip the entire creamy center into the chocolate. Drizzle a bit of melted chocolate on top for a finished look.
This post was posted in Cookies & Baked Goods, Recipes and was tagged with Christmas
16 Dec
Posted in Cookies & Baked Goods, Recipes by Sarah | 0 comments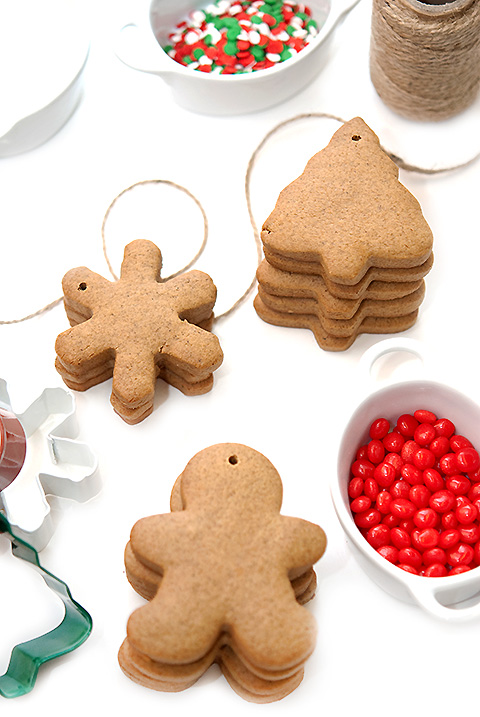 The tradition of cutting down an evergreen, placing it in a stand, lighting it up and garnishing it with ornaments began in the early 1600s. The evergreen symbolized life when every other tree had shed its leaves -- the evergreen remained green and lush. The very first holiday lights were candles, and they often symbolized loved ones, friends and family. Many of these first trees were decorated with fresh garlands of berries and baked cookies. Electricity introduced the first electrified strings of lights, and homemade ornaments of fruits and cookies were replaced with glass balls and molded plastic figurines. Many of these ornaments have been lovingly collected over the years, with each having a special meaning of a specific place or time in our lives.
This post was posted in Cookies & Baked Goods, Recipes and was tagged with Christmas, DIY
26 Nov
Posted in Drinks & Cocktails, Recipes by Sarah | 0 comments
While many of us will have no problem planning the timing of our turkey, whipping up creamy mashed potatoes and baking a creamy green bean casserole, we often forget about the beverages. Soda is perfectly acceptable, juice and milk have their place and even a good bottle of red wine is essential to a well-rounded feast, but have you thought about a signature cocktail?
Cranberry orange rum cocktail brings a sense of elegance and whimsy to a holiday table. Serve it before dinner with a light appetizer or after dinner as an accompaniment to delicious pecan pie. Cranberries are not only deliciously tart, but have a long history at the holiday table. Cranberries date back to the American Indians. They were called by many different names, but ultimately the name cranberry was adopted by early European settlers. The cranberry is one of only three species of fruit indigenous to the United States. It's fitting that they grace the table at our Thanksgiving feasts.
This post was posted in Drinks & Cocktails, Recipes and was tagged with Cranberry, Cocktail
21 Nov
Posted in Cookies & Baked Goods, Recipes by Sarah | 0 comments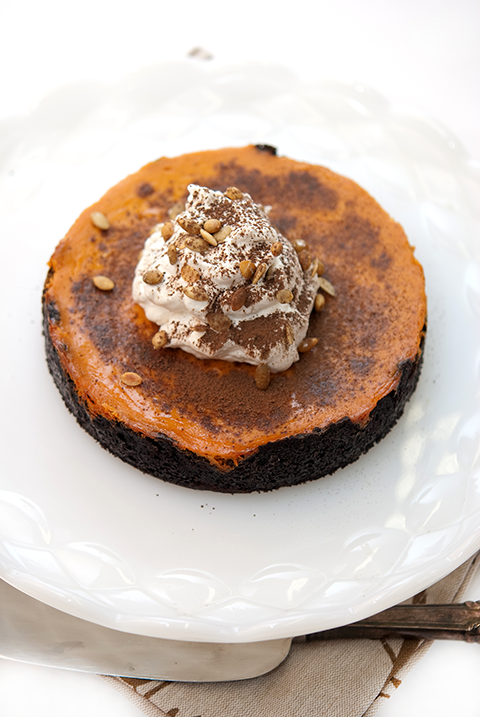 Thanksgiving is right around the corner--are you ready? We at Beanilla are so excited for the holiday season! Not only is it our busiest time of the year, but also our favorite. Cookies, pies, candies or just about any baked good or pastry you can create is our forte. The addition of our high quality vanilla beans, extracts, vanilla sugar and vanilla salt can bring your desserts to a whole new level of deliciousness!
Speaking of delicious, who doesn't love pumpkin pie?! Although this pie only seems to hang around for a brief time during the holiday season, it is almost always a staple on the holiday dinner table. Traditionally baked in a flaky rolled pie crust and garnished with a dollop of creamy whipped cream, the creamy custard-like texture is unique and quintessentially Thanksgiving!
This post was posted in Cookies & Baked Goods, Recipes and was tagged with Pumpkin, Fall
18 Nov
Posted in Cookies & Baked Goods, Recipes by Sarah | 0 comments
What is your favorite holiday tradition? Is it the perfect pumpkin pie, a deliciously mastered parker roll recipe, lump free gravy or maybe a wonderfully moist turkey!? Whatever your traditions may include, one item almost always is included in holiday celebrations -- Pie! Apple, pumpkin and pecan are just a few of the traditional holiday pies that often grace our tables.
Pecan pie is southern in its origins. Recipes for the pie appeared in southern cookbooks as early as the late 1800's. Corn syrup, but most notably Karo syrup, is ultimately responsible for what is considered a traditional pecan pie. Flaky pie crust, a creamy layer of caramelized syrup and a crunchy layer of toasted pecans is traditional, but there are many variations that include chocolate, peanut butter and bourbon. Our version adds fresh cranberries to the pie to cut the sweetness and adds a tart fruitiness to the dessert. The pie itself contains a relatively short list of ingredients, making it crucial that each ingredient is high quality. Vanilla is one of the key ingredients in pecan pie. The flavor of the beans enhances the filling and adds a bold vanilla flavor to the entire pie.
This post was posted in Cookies & Baked Goods, Recipes
04 Nov
Posted in Cookies & Baked Goods, Recipes by Sarah | 0 comments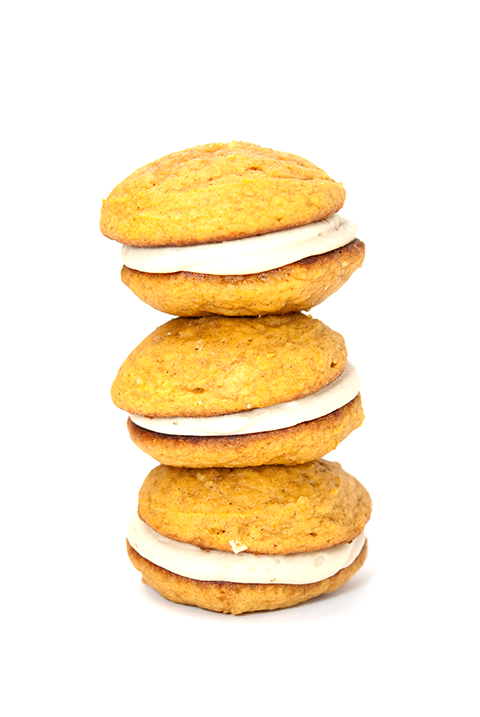 The leaves are beginning to fall, the air is crisp, and autumn has arrived. My thoughts drift to hot apple cider, crisp fresh picked apples and everything pumpkin I can create. Pumpkin is a unique flavor reserved exclusively for the fall season. Rarely do you see a pumpkin pie or pumpkin bread gracing the table in the heat of the summer.
This post was posted in Cookies & Baked Goods, Recipes and was tagged with Pumpkin, Fall
24 Oct
Posted in Recipes, Snacks & Salads, Vanilla Bean Recipes by Sarah | 0 comments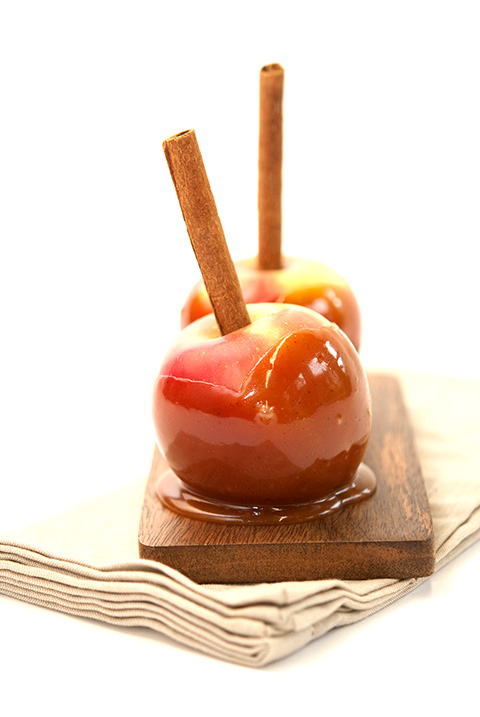 Leaves are turning bright red, yellow and orange. The smell of fresh cider and hot cinnamon donuts lingers in the air. Swimsuits and suntan lotion are traded for hayrides, wool blankets and cold metal bleachers at football games. It's fall in Michigan! The apples are abundant and it is the perfect time of year to make caramel apples.
The caramel apple has an uncertain history. Some say that a Kraft caramel salesman is credited with the first commercially publicized caramel apple. In the 1950's a man by the name of Dan Walker convinced Kraft to print and publicize a caramel apple recipe on the back of their wrapped caramel packages. It was an instant success. Families were able to make simple caramel apples with just three ingredients. An apple, a wooden stick and packaged caramels from Kraft. While this is a very heartwarming story, many historians would disagree, stating that there are recipes for caramel dating back to the 1700's and even earlier.
This post was posted in Recipes, Snacks & Salads, Vanilla Bean Recipes and was tagged with Apples, Caramel
10 Oct
Posted in Recipes, Vanilla Bean Recipes by Rob | 0 comments
Pure Vanilla Extract. Prized for its rich, complex flavor and incredibly smooth aroma, pure vanilla extract should be a mainstay in a culinary enthusiast's kitchen. There is no substitute for quality and flavor. The difference between pure vanilla and imitation vanilla is simple. Pure vanilla extract is made from whole vanilla beans extracted using 35%+ alcohol - that's it! Don't be fooled by extracts that claim to be pure; imitation and clear vanilla utilizes artificial flavors and harmful chemicals. That big bottle of Mexican vanilla (that sort of smells like suntan lotion); the one you brought back home from your vacation abroad, is likely not even vanilla at all...
This post was posted in Recipes, Vanilla Bean Recipes and was tagged with Pure Vanilla Extract, Homemade Vanilla, DIY
07 Oct
Posted in Cookies & Baked Goods, Recipes by Sarah | 0 comments
Grocery shopping when you're a kid can be downright monotonous. Walking behind one of your parents while they decide which macaroni and cheese was a better buy was never my idea of fun; except when we were bribed to be on our best behavior. This meant that my brother's and I would break off from our macaroni and cheese indecisive parents and beeline for the Brach's candy bins. Brightly colored hard candies sat next to soft and chewy fruit slices. Ultimately I would choose the wrapped chocolate creams. Raspberry, vanilla, maple and orange were just a few of the flavors they had to offer. More often than not my perfectly measured bag of treats would consist of a few raspberry, perhaps a vanilla, but mostly orange creams. I loved how the orange flavoring played beautifully with the slight bitterness of the dark chocolate. I haven't been to the candy bins in years but the allure of dark chocolate and orange cream still calls my name from time to time.
This post was posted in Cookies & Baked Goods, Recipes