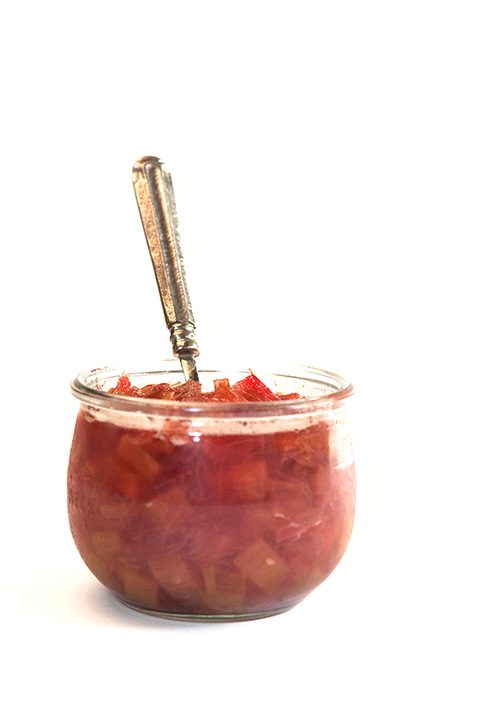 Rhubarb is a versatile fruit. The plant itself is nothing spectacular; huge leaves cover bright red and pink stalks. One plant can produce many pounds of rhubarb, and more than one plant can take over your garden. The leaves are toxic to humans and pets, but the stalk is beautiful and tart. The extreme tartness of fresh rhubarb begs for the addition of sugar and it is perfectly suited for sweet applications. Ginger Rhubarb compote can be utilized in a variety of ways. Here are a few of my favorites...
Continue reading →
This post was posted in Desserts, Recipes
08 Jul
Posted in Desserts, Recipes by Sarah | 0 comments
Saffron is beautiful, earthy and the most expensive spice in the world. Don't let that scare you away. A little bit of this earthy spice goes a long way! Saffron is traditionally used in savory dishes and is often used in dying fabrics. The bright red spice produces a beautiful red-orange color when steeped in hot water. Although the spice is traditionally used in savory foods, it can easily be adapted to use in sweets.  Saffron almond cake is the perfect example of sweet meets savory. The sweetness of the almond paste is balanced by the warm earthiness of the saffron. This cake is incredible -- not too sweet, but sweet enough to subside any craving for desert. Simple to make and extravagant enough to serve to even your most discerning guest.
This post was posted in Desserts, Recipes
04 Jul
Posted in Desserts, Recipes, Snacks & Salads, Vanilla Bean Recipes by Sarah | 0 comments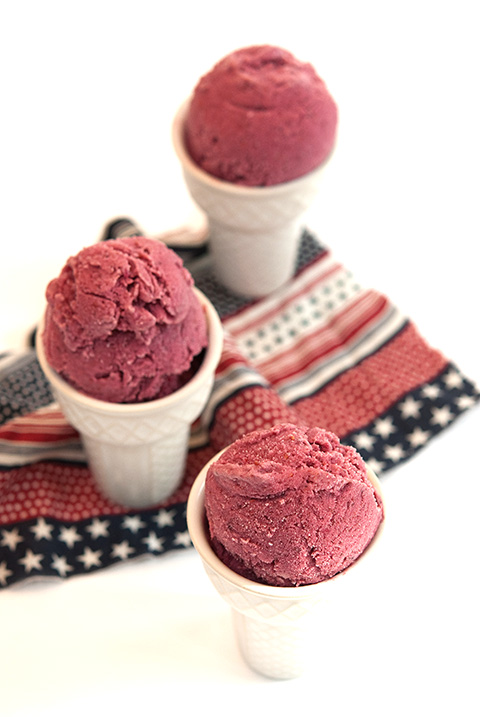 I come from a long line of proud military men and women. The fourth of July is the perfect time to celebrate our country's independence and the men and women who fight to continue to keep our freedom.
Growing up in Michigan was very family centric, especially when the holidays came around. Fourth of July was certainly no exception. The day usually began with a city parade, floats and candy, along with the red, white and blue decorated bicycles passing by as we sat on the curb waiting to scramble into the street to gather the treats. We sat until the last float passed us by, and proudly gathered up all of our sweets and headed to a family picnic at the lake. Hamburgers, hotdogs and potato salad were always the typical picnic fare. It was the one time of year my grandmother would bring out the two liters of soda. Weeks later she would try to convince one of her unsuspecting family members to lug home the exact same bottle of soda, only now they were incredibly flat from sitting half-opened on the picnic table.
This post was posted in Desserts, Recipes, Snacks & Salads, Vanilla Bean Recipes
02 Jul
Posted in Drinks & Cocktails, Recipes by Sarah | 0 comments
Nothing is more refreshing than a glass of ice cold lemonade on a hot summer day! Why not try a twist on the classic with our version? It is sure to become an instant classic in your home.
When I think of lemonade, my mind often wanders back to my childhood and to summers spent outside in the summer sun. Riding bikes, climbing trees and staying outside until the street lights came on were all signs that summer break had arrived. Many of us remember our first attempt at entrepreneurship, the classic lemonade stand. It usually consisted of a card table, maybe a table cloth, a hand-lettered sign peddling our wares and, of course, the Tupperware pitcher filled with lemonade from frozen concentrate. The lemonade was always overpriced at fifty cents for a glass of lemonade. But.... the moms always took pity on us, and the elderly admired our ambitious nature. By the end of the day, we had enough to walk down to the store and buy candy or comic books with our earnings, a huge accomplishment in our eyes.
This post was posted in Drinks & Cocktails, Recipes
27 Jun
Posted in Desserts, Recipes by Sarah | 0 comments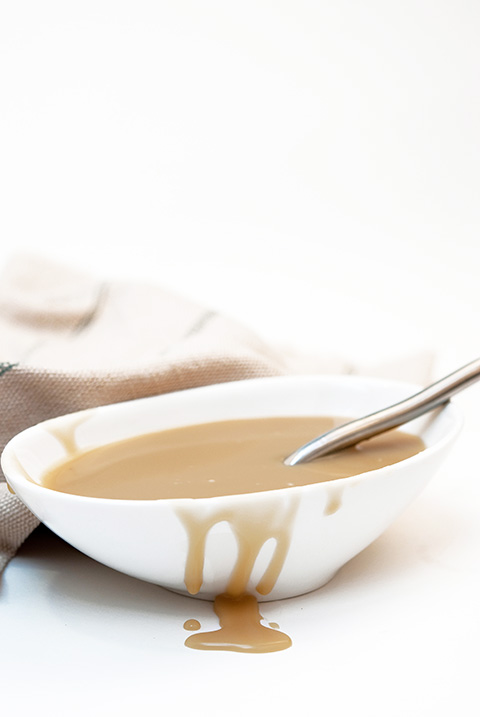 The craft beer movement has been part of my life for more than 15 years. In my early 20's, I vividly remember consuming some of the most delicious microbrews in the Pacific Northwest, along with fresh salmon and some of the most delicious sushi I've had in my life. As life moved on, and the scenery changed from evergreens and fresh fish to wide open spaces and corn fields, our love of microbrews and craft beers evolved. The craft breweries were not as prevalent in the Midwest as they were in the Pacific Northwest, so we resorted to creating our own. A sudden move to sunny San Diego once again put us in the center of brewing innovation. Places like Stone and Firehouse Brewing changed our views on bold and unique brews.
This post was posted in Desserts, Recipes and was tagged with Caramel
23 Jun
Posted in Confections, Desserts, Recipes, Vanilla Bean Recipes by Sarah | 0 comments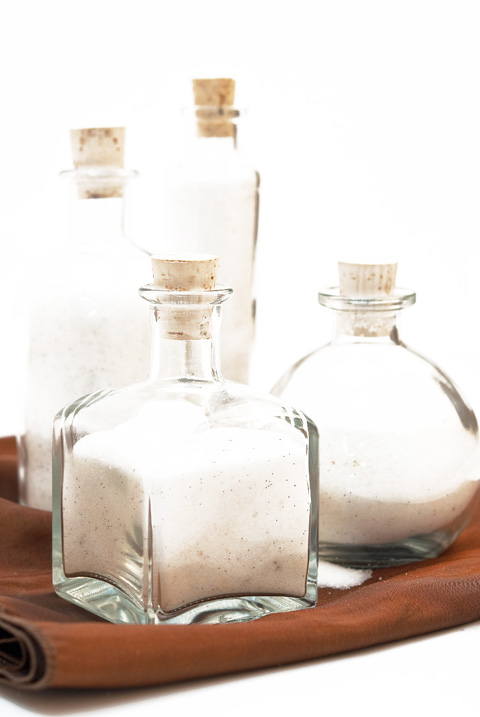 There is nothing quite as simple or versatile as homemade vanilla sugar. Vanilla sugar can be utilized in a variety of desserts; from apple pies, snickerdoodles and crème brûlée to light and airy pavlova's. Vanilla sugar can even be used in savory recipes to give a slight sweetness to acidic foods such as barbecue sauce and vinaigrettes. Add to drinks such as coffee or tea - the possibilities are endless!
This post was posted in Confections, Desserts, Recipes, Vanilla Bean Recipes and was tagged with homemade vanilla sugar, how to make vanilla sugar, Vanilla Sugar
18 Jun
Posted in Desserts, Recipes, Vanilla Bean Recipes by Sarah | 0 comments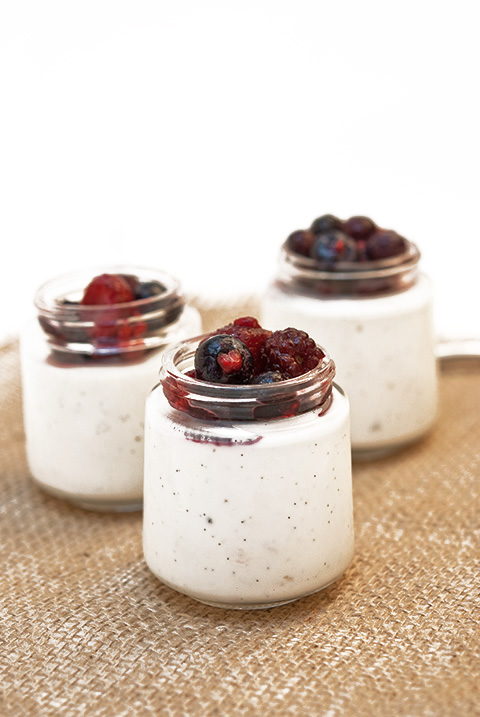 Panna Cotta is a sweet, creamy and tangy custard-like dessert, minus the eggs! Panna Cotta is a quintessential Northern Italian dessert, perfect for warm summer nights. Panna Cotta can be served with fresh fruit, berry coulis, homemade caramel sauce or simply drizzled with fresh honey. Tahitian vanilla beans enhance the tangy flavor of the cream and buttermilk while lending a slight floral flavor to the dessert. This is the perfect dessert to make ahead and impress your guests!
This post was posted in Desserts, Recipes, Vanilla Bean Recipes
12 Jun
Posted in Desserts, Recipes by Sarah | 0 comments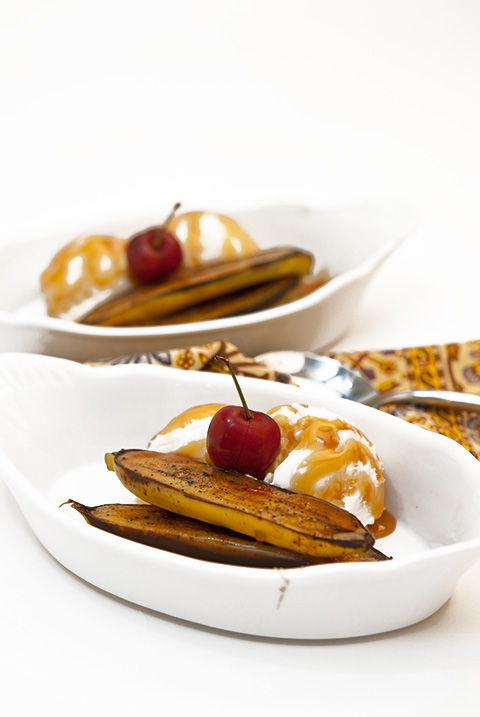 Do you have a special place from your childhood that your mind wanders to from time to time? I do! I come from a large family of six boys and me. I am the oldest, and the only girl. Lucky me, huh?! Needless to say, this made one-on-one time with our parents difficult at times. Some of my fondest memories were the one-on-one times I spent with my father. Small moments like learning more about who my parents were beyond the everyday moments of being parents stand out in my mind. My dad was a master fly fisherman, and he also was one of the few craftsmen left in America who completely hand crafted and sold custom bamboo fly rods as a hobby. These were truly labors of love from hand planing the large pieces of bamboo that would arrive at our home, to gluing and kiln-drying the entire finished product. There were many more steps to the process, but my favorite step was when he had completed a rod and tested it in our backyard...the fluid motion of his hand combined with the whooshing sound of the lines, so graceful and fluid. When he had finished testing the rod and was satisfied with the craftsmanship, he would treat us to ice cream. This was not just any ice cream shop. This was "dad's special" ice cream place. The ice cream tasted better than any other place I knew--soft and creamy, full of flavor. The most important part of the memory for me was, and still is, is that I got to spend time with my dad.
This post was posted in Desserts, Recipes and was tagged with Bananas
09 Jun
Posted in Desserts, Recipes, Vanilla Bean Recipes by Sarah | 0 comments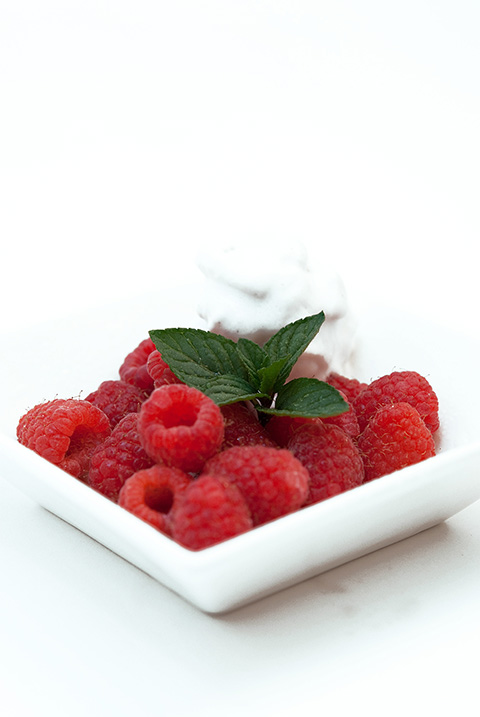 I embrace technology whole heartedly. My iPad, iPhone and digital camera rarely stray far from my satchel. I love being connected to anyone and everyone far and near, but I simply can't embrace reading my favorite publications in digital form. There is something about the feel of flipping through my favorite food magazines and cookbooks, and the feel of the pages and the vibrancy of the photographs gracing the pictorials. I have a file of my favorite international food magazines that I often refer to when creating new recipes. The pages are worn and many are dog-eared waiting for future projects, but I wouldn't trade them for an e-reader or the simplicity of the iPad. I recently pulled one of them out looking for inspiration; a beautiful recipe for marinated raspberries and coconut granita caught my eye. Simple, unique and refreshing! I took the concept and adapted it to fit Beanilla and what I think you, the reader, will enjoy!
This post was posted in Desserts, Recipes, Vanilla Bean Recipes
06 Jun
Posted in Appetizers, Recipes, Snacks & Salads by Sarah | 0 comments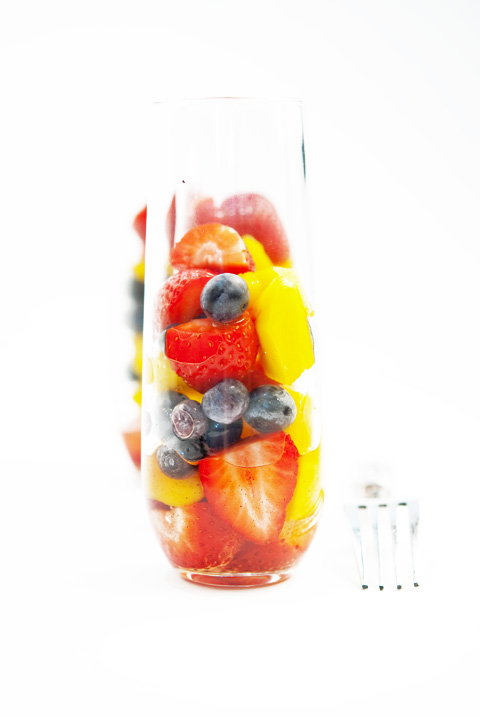 I recently walked into the grocery store and was immediately greeted by the sweet aroma of strawberries. The sweet smell instantly transported me back to Southern California. The strawberry fields in Carlsbad were in full production this time of year. The kids and I loved to gather up our beach gear, put the top down on the jeep and head to the coast for a day of sun, sand and strawberry picking. Many of the sweet berries never quite made it home, but those that did usually ended up in a simple fruit salad or even homemade jam to savor during the winter months.
This post was posted in Appetizers, Recipes, Snacks & Salads and was tagged with Fruit