(educational indulgence)
I recently received two very different vanilla beans from Beanilla. Did you know that there are different varieties of vanilla beans that grow in various regions around the world? In each vanilla producing region, vanilla beans are uniquely cured by vanilla farmers through a very labor-intensive process. Curing techniques, which have been passed down from generations of farmers, contribute to the aroma, texture, length, girth and flavor characteristics that make each bean so different, according to region.
This post was posted in Drinks & Cocktails, Recipes, Vanilla Bean Recipes and was tagged with Drink, Cocktail
05 May
Posted in Drinks & Cocktails, Recipes, Vanilla Bean Recipes by Garrett McCord | 3 comments
By Garrett McCord, author of Vanilla Garlic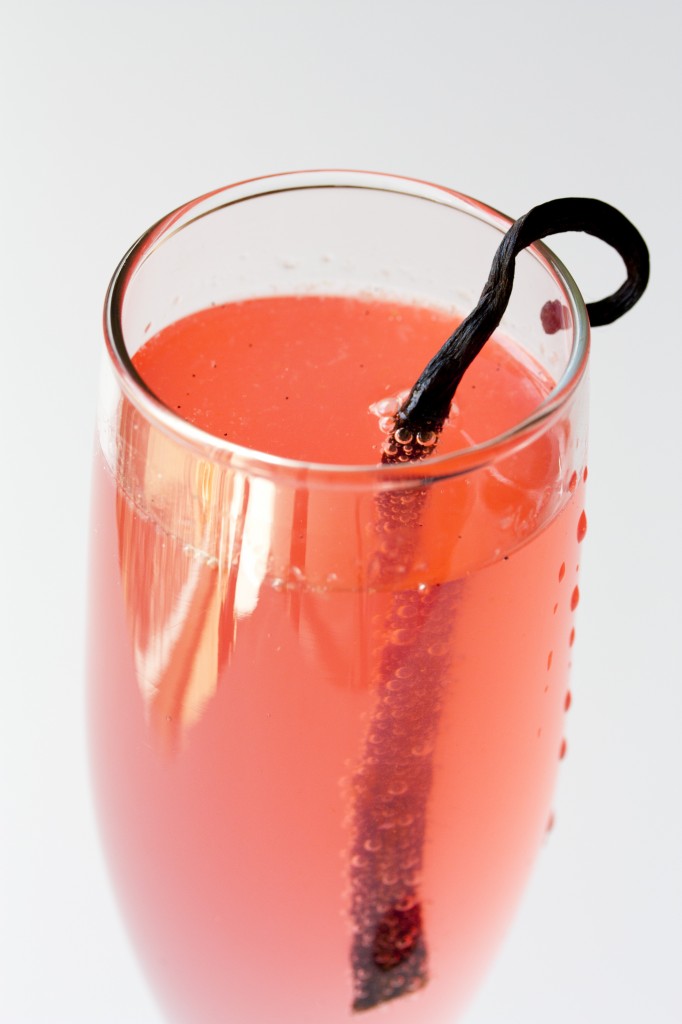 This cocktail utilizes a modern, summery mix of unique flavors that blend together surprisingly well. A modern simple syrup infused with rhubarb, rosemary, and vanilla is splashed together with a vodka and sliced cucumbers.
Served from a pitcher into glasses filled with waiting ice the mix is topped off with a bit of ginger ale. The drink is intriguing and mellow and sure to be a hit at your next party.
This post was posted in Drinks & Cocktails, Recipes, Vanilla Bean Recipes and was tagged with Rhubarb, Rosemary, Drink, Cocktail