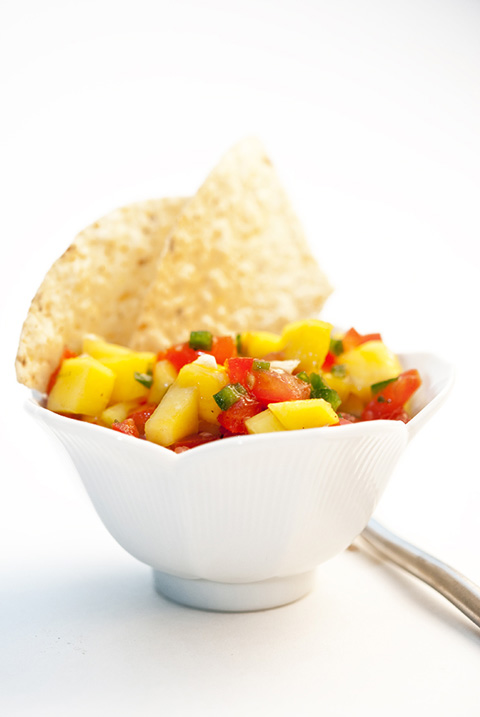 It's been a long but productive week, and it's only Wednesday! By mid-week I am very ready for the weekend, and tired of cooking. Takeout would be a simple solution, but not always the healthiest choice. So, when I am tired, my simple recipe of choice is mango salsa. Bright, sweet and fruity mango is diced and combined with spicy jalapeño, juicy red tomatoes, red onions and chopped garlic. The addition of a Tahitian vanilla bean to my salsa adds a sweet and floral flavor and enhances the natural sweetness of the mango. Mango salsa with Tahitian vanilla bean is the perfect complement to grilled fish, sautéed chicken or savory flank steak fajitas.
The combination of fresh fruit, crisp vegetables and vanilla may seem like a strange concoction. I assure you that it is incredibly delicious!
This post was posted in Appetizers, Recipes, Vanilla Beans
25 Mar
Posted in Appetizers, Recipes, Vanilla Beans by Sarah | 0 comments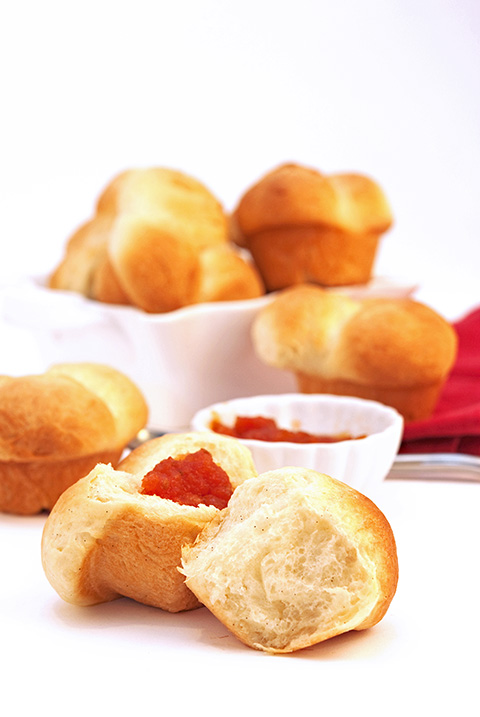 There is no aroma quite as comforting or as intoxicating as freshly baked bread. The art of bread-making dates back to the ancient Egyptians; grains were cultivated, and a simple mortar and pestle were used to grind the grain into a very course flour. The first bread was unleavened, similar to a tortilla or a naan bread. The addition of yeast to these breads began when wild yeast was attracted to the ground grains and "contaminated" them, and then the warm climate and the addition of water activated the yeast and caused the dough to rise. Although the ancient Egyptians had no working knowledge of how the yeast microorganisms caused the dough to rise, each time the dough would rise they would remove a small piece to add to the next batch of dough. In modern times this would be considered the mother. Many bakers have one or two mothers that they start their artisanal breads from, assuring consistency in flavor from one batch to another. I have worked with many artisanal bread bakers that keep a storage container that holds the original mother from when they began their career as bakers. They feed and care for it as if it was more precious than gold.
This post was posted in Appetizers, Recipes, Vanilla Beans
02 Feb
Posted in Appetizers, Recipes, Snacks by Sarah | 0 comments
Super Bowl Sunday brings many families together; it is the quintessential American holiday. Nachos sit happily with pizza and potato skins on the buffet table, vegetable platters are politely accepted and then placed discretely at the back of the kitchen counter. While the other snack foods are delicious, chicken wings always seem to be the star at any Super Bowl party. Sweet and spicy, sticky and delicious barbecue wings made with Tonga vanilla beans will become a staple in your house all year long. Our Tonga vanilla beans add a rich and smoky flavor to homemade barbecue sauce, your family and friends will beg you for more!
This post was posted in Appetizers, Recipes, Snacks
16 Jan
Posted in Appetizers, Recipes, Vanilla Beans by Sarah | 0 comments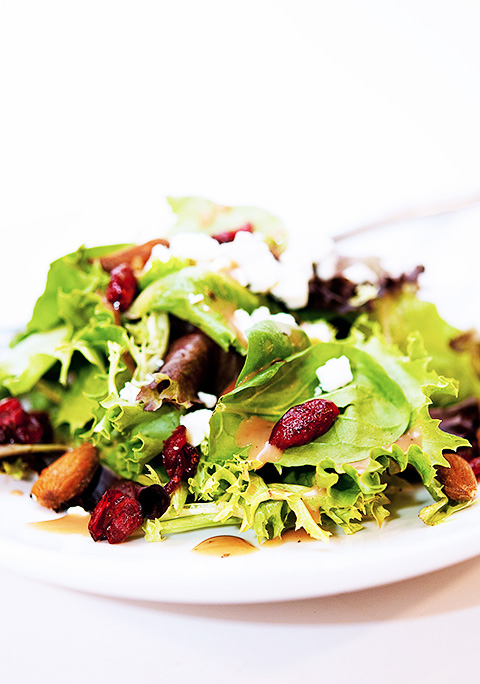 What is your new year's resolution this year? Maybe you want to find love, a new job, make more money, build your business or perhaps you are one of the many who resolve to find and maintain a healthy lifestyle. Maybe you would like to lose weight or perhaps you just want more energy. While I can't find you love or make you more money, I can certainly help you on the path to a healthy lifestyle with a simple, but delicious, recipe.
This post was posted in Appetizers, Recipes, Vanilla Beans
12 Dec
Posted in Appetizers, Recipes by Sarah | 0 comments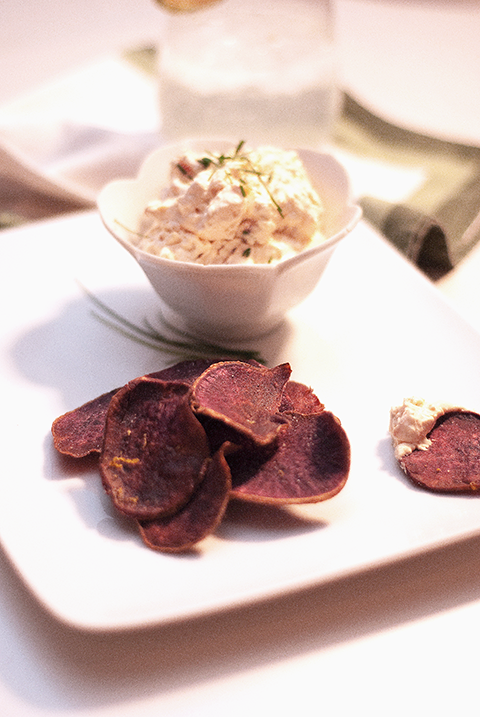 Many of you may not know that the Farmers Market is a constant source of inspiration in my recipes and cooking. Many culinary trends begin within the famers market stalls. I often can be found wandering the market in search of photo ops and new trends. Each week I gather some interesting produce and of course an arm load of fresh flowers for the holiday table. These items often include pink lemons, baby squash, truffle oil, some beautiful aged balsamic vinegar and of course Hawaiian purple sweet potatoes.
This post was posted in Appetizers, Recipes and was tagged with Bacon, Sweet Potato, Saffron