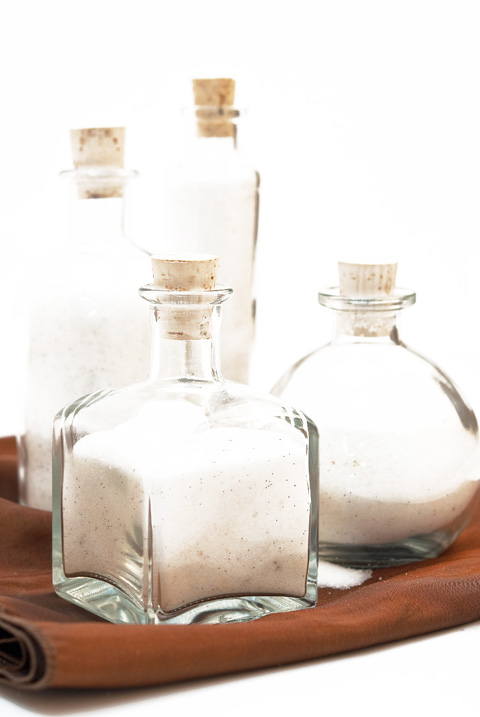 There is nothing quite as simple or versatile as homemade vanilla sugar. Vanilla sugar can be utilized in a variety of desserts; from apple pies, snickerdoodles and crème brûlée to light and airy pavlova's. Vanilla sugar can even be used in savory recipes to give a slight sweetness to acidic foods such as barbecue sauce and vinaigrettes. Add to drinks such as coffee or tea - the possibilities are endless!
This post was posted in Confections, Desserts, Recipes, Vanilla Bean Recipes and was tagged with homemade vanilla sugar, how to make vanilla sugar, Vanilla Sugar
01 Apr
Posted in Confections, Recipes, Vanilla Bean Recipes by Sarah | 0 comments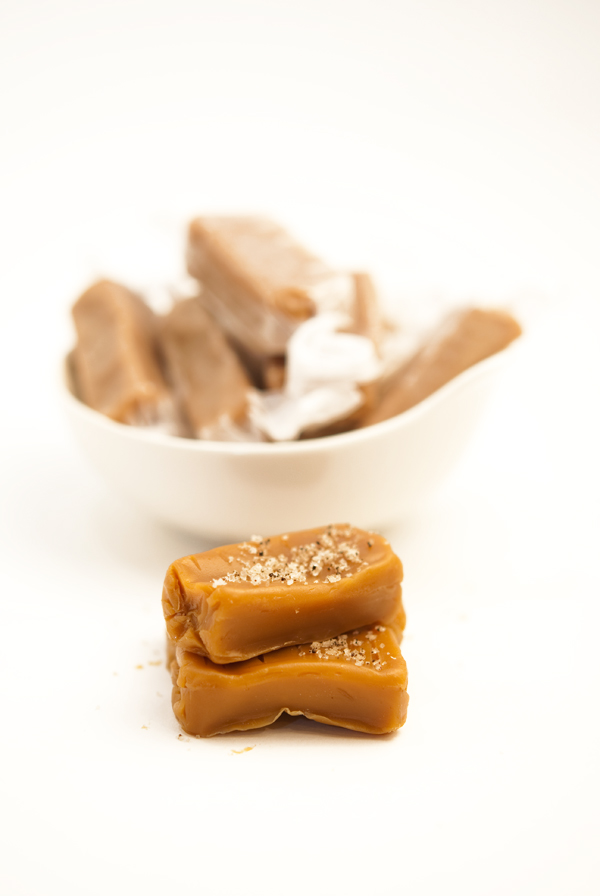 I have been struggling to eat healthier, exercise more and limit the amount of sweets I consume throughout the day. Most days I am really good at it, but some days not so much.... I have expressed to you in previous posts that I have no problem eating chocolate cake, cold out of the fridge for breakfast, but I haven't told you my ultimate weakness! I love anything salty and sweet, especially sea salt soft caramels. I can't get enough of them, and all my healthy eating willpower flies out the window whenever I am near them. I made a batch to photograph, posted it to Beanilla and then sent them over to my neighbors. My neighbors were very happy to be the recipients of the caramels, and I was utterly proud of myself and my willpower. Yah for me!!!
Fleur de Sel caramels are soft and creamy, sweet and salty and relatively simple to make, as long as you bring the mixture to an exact 241 degrees using a candy thermometer. A few degrees either way can result in caramel hard candies or a delicious bowl of caramel soup. Delicious, but not what we are striving for!
This post was posted in Confections, Recipes, Vanilla Bean Recipes
28 Jan
Posted in Confections, Recipes by Sarah | 0 comments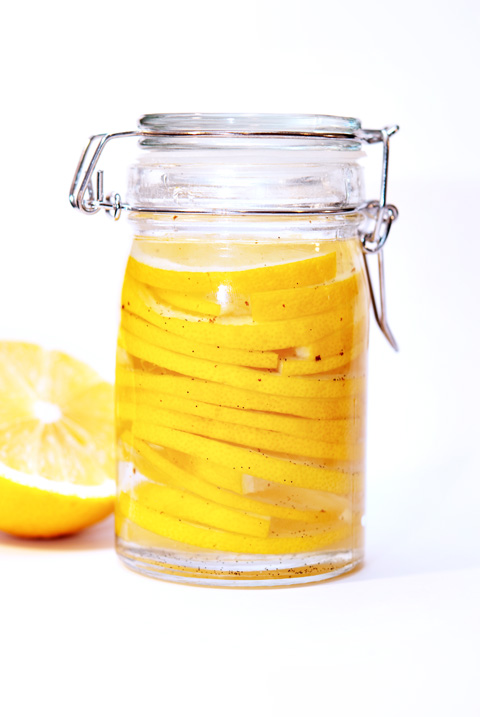 There is nothing quite as bright and cheerful as a lemon. I often buy a bag of lemons as a centerpiece for the breakfast table. The addition of these bright little fruits can cheer up even the grayest day! They are also one of the most versatile fruits; they can be used in both savory and sweet applications. The lemon's bright and tangy flavor can liven up just about any dish from roasted chicken to a beautiful fresh lemon curd tart.
Continue reading →
This post was posted in Confections, Recipes
15 Dec
Posted in Confections, Recipes by Sarah | 0 comments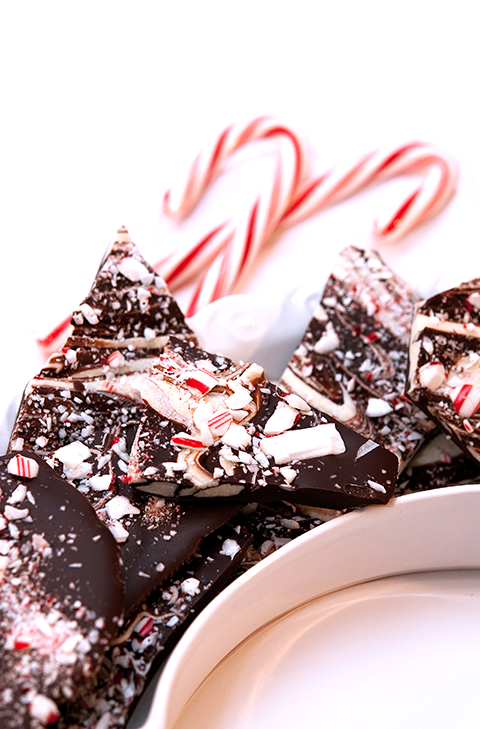 Certain foods evoke memories of holidays; peeps for Easter, candy corn for Halloween and, of course, candy canes for Christmas. Each year, as Christmas draws near, my son asks to make peppermint bark; a tradition I am more than happy to continue with him. I always encourage parents to cook and bake with their children, and peppermint bark is an easy recipe to create with just about any age child.
This post was posted in Confections, Recipes and was tagged with Peppermint, Chocolate