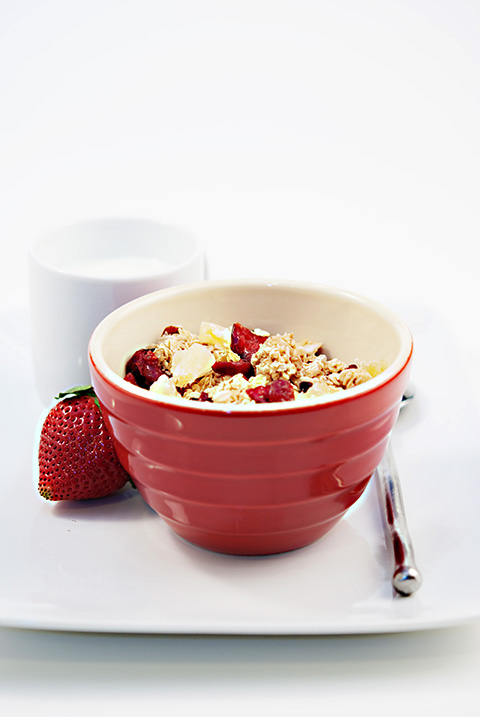 Granola can be a pretty boring breakfast option. It often is dry and practically void of flavor. In addition to that, most store-bought versions are loaded with fat, sugar and preservatives (you thought you were being healthy, didn't you!?). However, Homemade granola is easy to create in your own kitchen. In addition to ease of preparation, it is easily portioned and can keep for up to a month in a tightly closed container. The addition of dried exotic fruits, sweet coconut and maybe the occasional dark chocolate chip adds flavor and texture to a basic, tasteless granola. Adding Tahitian vanilla beans amps up the flavor even more; the sweet, fruity and floral notes of the beans mix with the dried fruits and coconut to create an exciting granola you will jump out of bed for. Plus, it looks beautiful in the bowl!
This post was posted in Breakfast and Brunch, Recipes, Snacks
13 Feb
Posted in Drinks & Cocktails, Recipes, Snacks by Sarah | 0 comments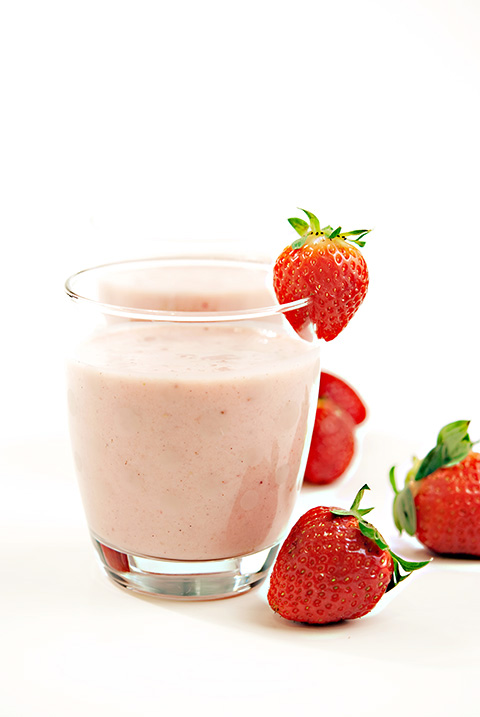 I know what you are thinking…….. Ugh, not another smoothie recipe! This smoothie recipe is not your typical smoothie. It's special just like the person I make it for. My daughter is a vegetarian, and she has been for the majority of her life. Throughout her life it has been a struggle to prepare nutritious and protein-packed meals for her (especially when she only wanted to eat cheese. Cheese smoothies are definitely not palatable!)
This post was posted in Drinks & Cocktails, Recipes, Snacks
02 Feb
Posted in Appetizers, Recipes, Snacks by Sarah | 0 comments
Super Bowl Sunday brings many families together; it is the quintessential American holiday. Nachos sit happily with pizza and potato skins on the buffet table, vegetable platters are politely accepted and then placed discretely at the back of the kitchen counter. While the other snack foods are delicious, chicken wings always seem to be the star at any Super Bowl party. Sweet and spicy, sticky and delicious barbecue wings made with Tonga vanilla beans will become a staple in your house all year long. Our Tonga vanilla beans add a rich and smoky flavor to homemade barbecue sauce, your family and friends will beg you for more!
This post was posted in Appetizers, Recipes, Snacks
30 Jan
Posted in Recipes, Snacks by Sarah | 0 comments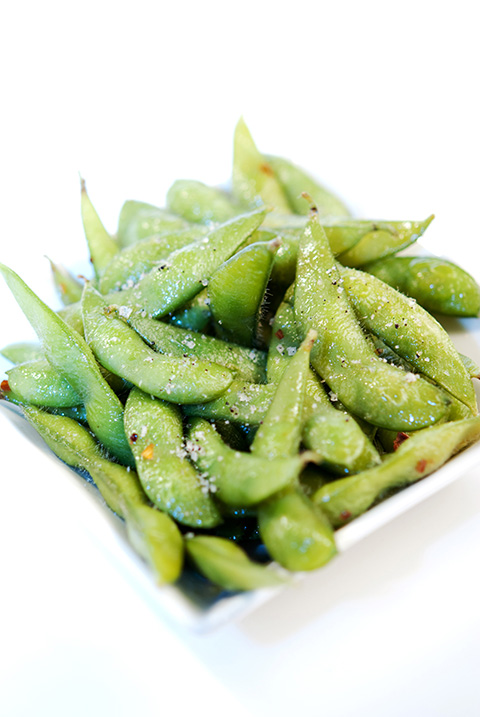 Edamame is not what comes to mind when you think about vanilla! Beautiful lemon coconut raspberry cakes, fresh fruit tarts smothered in rich custard fillings, and gooey chocolate fudge brownies seem much more suited to the vanilla bean, but I'm here to inform you that vanilla and savory are a match made in heaven.
Each species of vanilla bean has a unique flavor profile; for instance, the Ugandan vanilla bean has rich chocolate undertones that enhance any mole. Indonesian vanilla beans are sweet with a smoky undertone perfect for barbecue sauces and grilling. Tahitian vanilla beans have a rich floral and fruity undertone that pairs beautifully with demi glace for rich savory sauces. As you can see, the vanilla bean is very versatile and does not need to be limited to sweet applications.
This post was posted in Recipes, Snacks
26 Jan
Posted in Recipes, Snacks by Sarah | 0 comments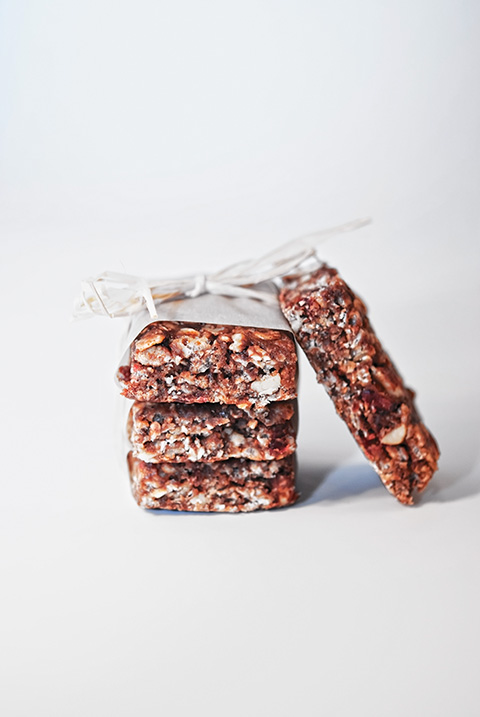 I am surrounded by runners -- not just your every-day-I-think-I-will-go-out-for-a-leisurely-jog runner, but hardcore I-think-I-will-run-a-marathon runners! I am not a runner. I try to get out there and run a few miles, but my boredom gets the best of me. I know there are many people who love the freedom it gives them to be able to put on a pair of shoes and leave the stress of family, work and financial obligations behind. I know the health and weight benefits that running provides, but as much as I want to be one of those people, I just can't get past the monotony and boredom of a long run. But….. I live with a family of runners, and I am their biggest supporter. You will always find me on the sidelines cheering for them at their next big race. I will always be there with a water bottle of Gatorade and a Clif bar to congratulate them on their accomplishment. I will always be their biggest fan.
This post was posted in Recipes, Snacks
02 Jan
Posted in Recipes, Snacks by Sarah | 0 comments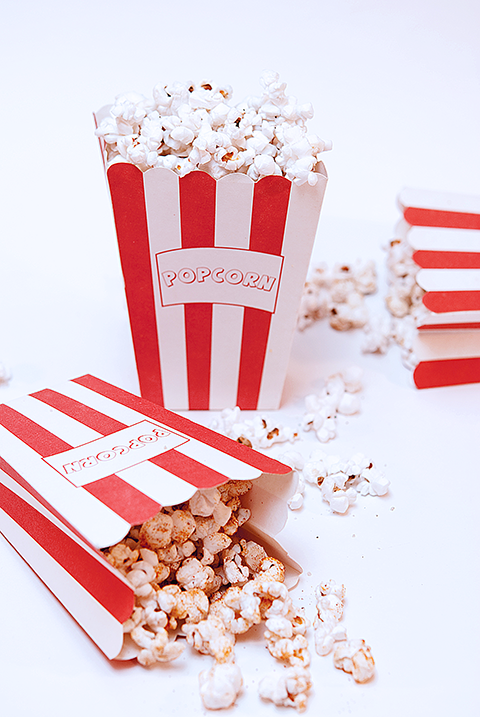 Some days there is nothing quite as nice as cuddling up with a warm blanket, a good movie and a big bowl of freshly made popcorn!  I'm not talking about the kind you pop in the microwave with the fake butter substance, no. But, I am talking about good old fashioned cook-on-the-stovetop popcorn. The kind that pops up light and fluffy, begging for a drizzle of real melted butter and perhaps a sprinkle of vanilla fleur de sel.
This post was posted in Recipes, Snacks
29 Aug
Posted in Desserts, Recipes, Snacks, Vanilla Extract by Sarah | 0 comments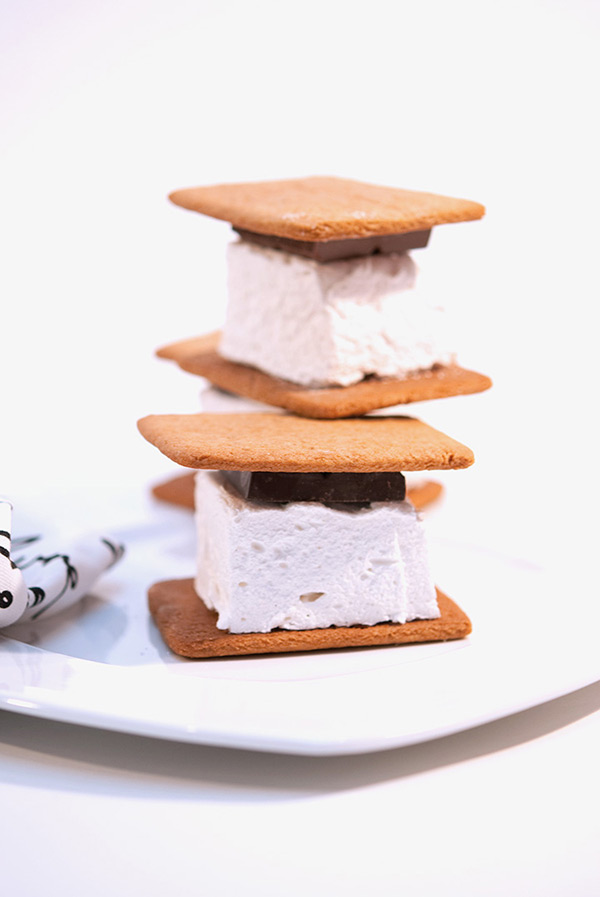 Homemade Graham Crackers (S'mores Part 2)
As promised, here is part two of the homemade marshmallows recipe that was posted on Tuesday. Homemade marshmallows are delicious and definitely a treat to have around the house. But, what would a s'more be without the graham cracker?
When I was much, much younger, I had a best friend whose mom would give us graham crackers sandwiched with leftover homemade frosting. I still love it to this day!
This post was posted in Desserts, Recipes, Snacks, Vanilla Extract and was tagged with smores
27 Aug
Posted in Desserts, Recipes, Snacks, Vanilla Paste by Sarah | 0 comments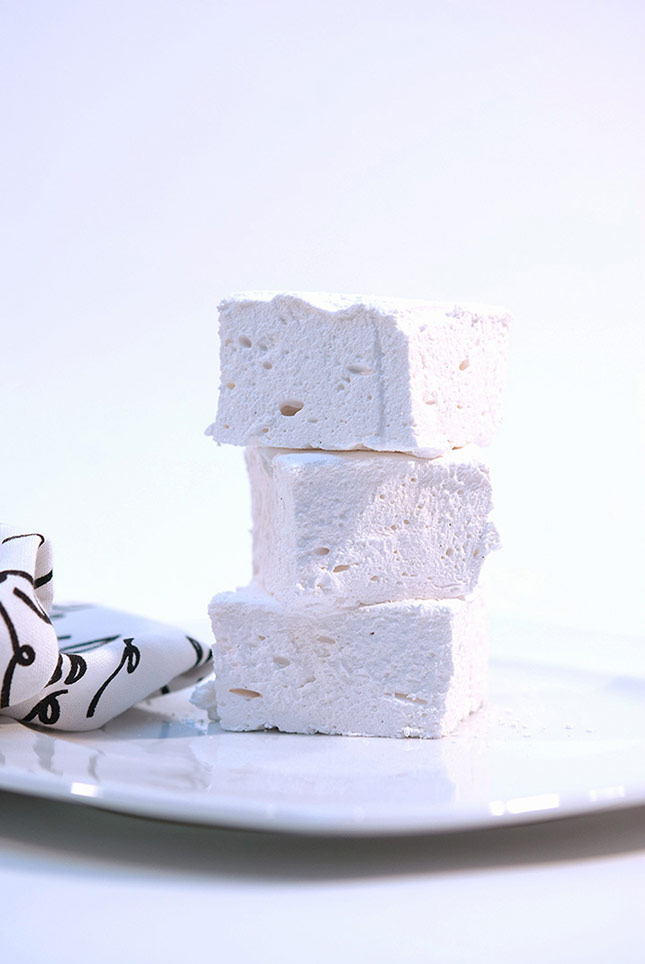 Homemade Vanilla Marshmallows (S'mores Part 1)
Part one? This week I would like to do a recipe for homemade s'mores in two parts, so be sure to check back on Thursday for the graham cracker recipe.
Living in beautiful West Michigan has its perks. Great lakes surround us, beautiful scenery abounds, wonderful communities of friendly neighbors and four seasons. Spring, summer, fall and winter -- that time of year when no one can go to the lake, the cabin, or the beach. Summer is a time for Michiganders to soak up the sun in preparation for winter hibernation. Labor Day weekend is usually the last weekend when we are able to go to the lake, the cabin or the beach house. In celebration of these last days of summer I am presenting you with a quintessential summer camping recipe, s'mores!
This post was posted in Desserts, Recipes, Snacks, Vanilla Paste and was tagged with smores, Fall, Camping, Vanilla Paste