We are often asked; "What is the best way to store vanilla beans and how long will they last?" Unlike the dried up and brittle vanilla beans that you might receive from your local grocery store, our vanilla is oily, pliable and very fresh. Due to our high volume of inventory turnover, our vanilla does not remain on shelves for long periods of time and we take extra steps to preserve the moisture and quality. By following our guidelines below, we can assure you that your vanilla will remain in excellent condition for a very long time:
This post was posted in Vanilla Bean Recipes, Vanilla FAQs and was tagged with how to, vanilla faqs, vanilla storage
24 May
Posted in Recipes, Vanilla Bean Recipes, Vanilla FAQs by Brent | 45 comments
Homemade vanilla extract is prized for its full, rich, complex flavor and an incredibly smooth aroma. Homemade vanilla extract is truly in a different league than what can be procured from most grocery stores. The difference between pure vanilla and imitation vanilla is simple. Pure vanilla extract is made from vanilla beans, while imitation vanilla utilizes imitation flavors and chemicals.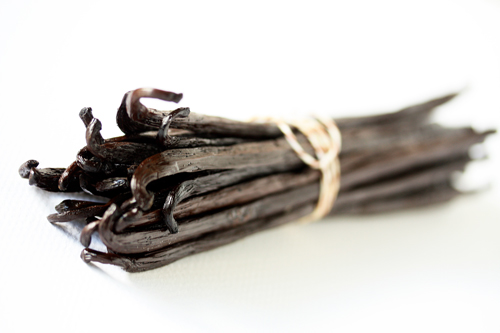 All photos courtesy of MyBakingAddiction.com
Making vanilla extract is fun and simple! Simply take 5 whole vanilla beans, split lengthwise and add to 8 ounces of 35%+ alcohol. Any type of alcohol can be used, but bottom shelf vodka is most common because it will not add any additional flavors to the extract.  Bourbon, rum and brandy can also be used. After 8 short weeks the extract is ready to enjoy.
This post was posted in Recipes, Vanilla Bean Recipes, Vanilla FAQs and was tagged with Homemade Vanilla, Vanilla Extract, DIY, Vanilla Bean Recipes