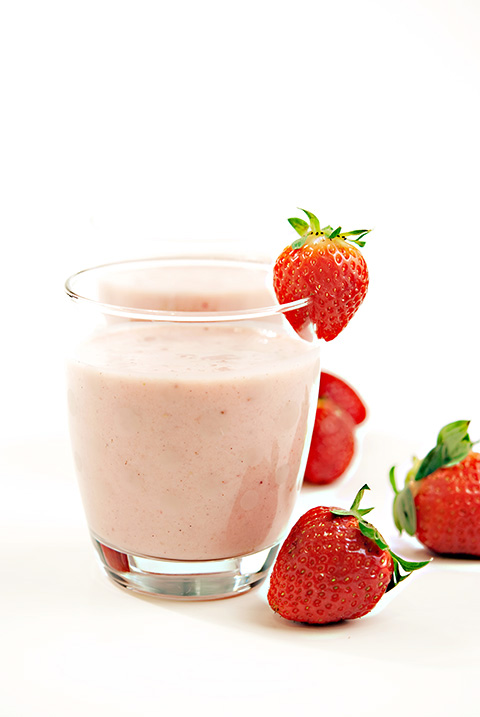 I know what you are thinking…….. Ugh, not another smoothie recipe! This smoothie recipe is not your typical smoothie. It's special just like the person I make it for. My daughter is a vegetarian, and she has been for the majority of her life. Throughout her life it has been a struggle to prepare nutritious and protein-packed meals for her (especially when she only wanted to eat cheese. Cheese smoothies are definitely not palatable!)
This post was posted in Drinks & Cocktails, Recipes, Snacks
10 Feb
Posted in Breakfast and Brunch, Cookies & Baked Goods, Recipes by Sarah | 0 comments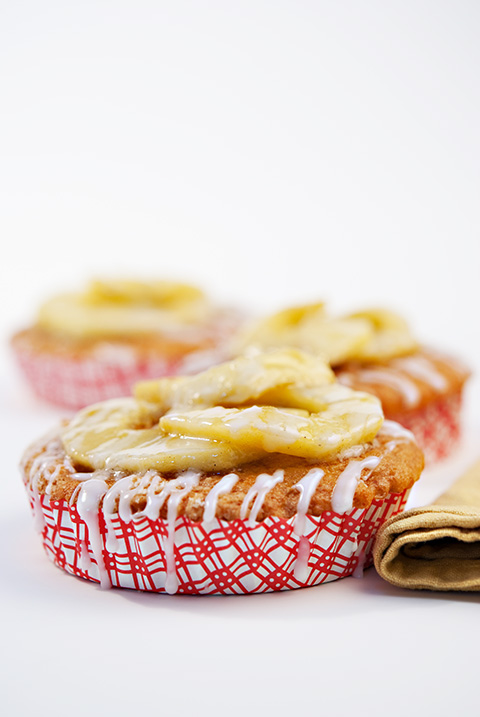 Grab a cup of coffee (or tea), sit down with a good old fashion newspaper, and enjoy the simple pleasure that is coffee cake. In this very hectic and digitalized world it is nice, on occasion, to put it all aside and reflect on the simple pleasures. Now don't get me wrong, I couldn't live without my iPhone, computer or camera, and nor would I want to, but every once in a while the hectic, fast-paced digital world that is our lives needs a rest -- a time to breathe and think about how quickly time passes, and how we sometimes forget to appreciate the small things that can bring so much pleasure.
This post was posted in Breakfast and Brunch, Cookies & Baked Goods, Recipes
07 Feb
Posted in Cookies & Baked Goods, Desserts, Recipes by Sarah | 0 comments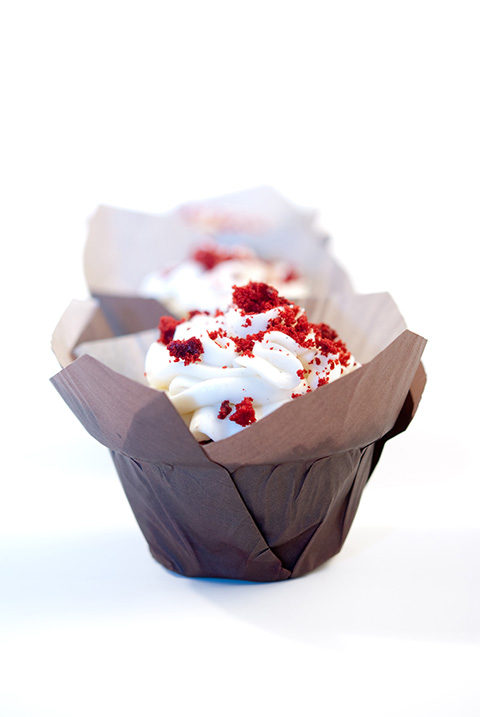 Roses are red, violets are blue, Valentine's Day is quickly approaching, I'm ready--are you? Dinner reservations, store bought candy and jewelry are certainly appreciated and show us that you care, but nothing is sweeter than homemade cupcakes!
This post was posted in Cookies & Baked Goods, Desserts, Recipes
05 Feb
Posted in Desserts, Recipes by Sarah | 0 comments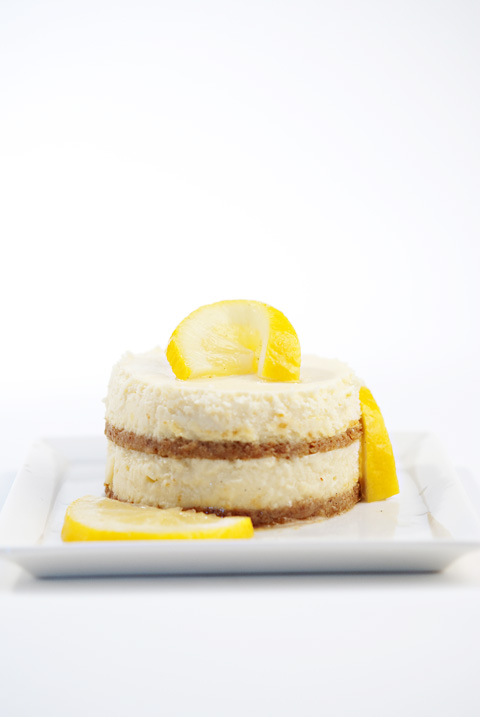 Do you remember the vanilla candied lemon post, and how beautiful those bright yellow lemons looked in the jar? Did you look at those vanilla candied lemons and think, "I should make those!"? Maybe you made them, and now they stare at you every time you open the fridge door. You wonder, "What in the world am I going to do with these?" I have just the solution: lucious mini-lemon cheesecakes with vanilla candied lemon slices.
This post was posted in Desserts, Recipes
02 Feb
Posted in Appetizers, Recipes, Snacks by Sarah | 0 comments
Super Bowl Sunday brings many families together; it is the quintessential American holiday. Nachos sit happily with pizza and potato skins on the buffet table, vegetable platters are politely accepted and then placed discretely at the back of the kitchen counter. While the other snack foods are delicious, chicken wings always seem to be the star at any Super Bowl party. Sweet and spicy, sticky and delicious barbecue wings made with Tonga vanilla beans will become a staple in your house all year long. Our Tonga vanilla beans add a rich and smoky flavor to homemade barbecue sauce, your family and friends will beg you for more!
This post was posted in Appetizers, Recipes, Snacks
30 Jan
Posted in Recipes, Snacks by Sarah | 0 comments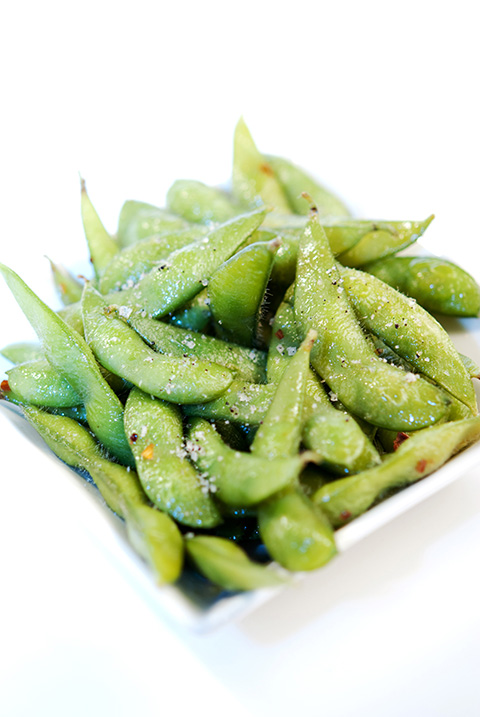 Edamame is not what comes to mind when you think about vanilla! Beautiful lemon coconut raspberry cakes, fresh fruit tarts smothered in rich custard fillings, and gooey chocolate fudge brownies seem much more suited to the vanilla bean, but I'm here to inform you that vanilla and savory are a match made in heaven.
Each species of vanilla bean has a unique flavor profile; for instance, the Ugandan vanilla bean has rich chocolate undertones that enhance any mole. Indonesian vanilla beans are sweet with a smoky undertone perfect for barbecue sauces and grilling. Tahitian vanilla beans have a rich floral and fruity undertone that pairs beautifully with demi glace for rich savory sauces. As you can see, the vanilla bean is very versatile and does not need to be limited to sweet applications.
This post was posted in Recipes, Snacks
28 Jan
Posted in Confections, Recipes by Sarah | 0 comments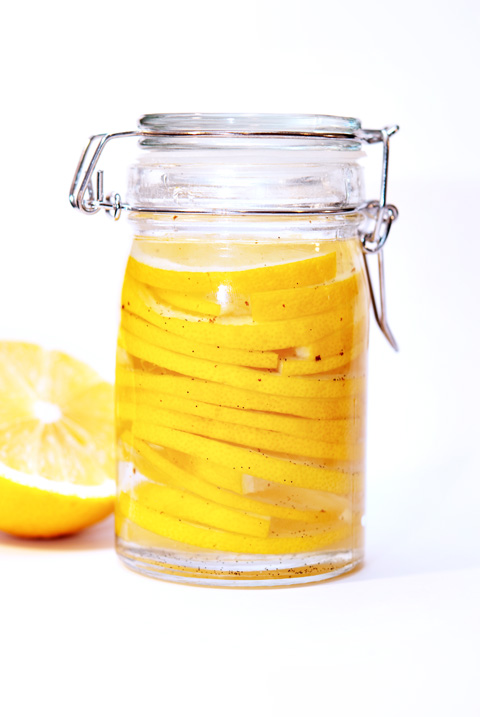 There is nothing quite as bright and cheerful as a lemon. I often buy a bag of lemons as a centerpiece for the breakfast table. The addition of these bright little fruits can cheer up even the grayest day! They are also one of the most versatile fruits; they can be used in both savory and sweet applications. The lemon's bright and tangy flavor can liven up just about any dish from roasted chicken to a beautiful fresh lemon curd tart.
Continue reading →
This post was posted in Confections, Recipes
26 Jan
Posted in Recipes, Snacks by Sarah | 0 comments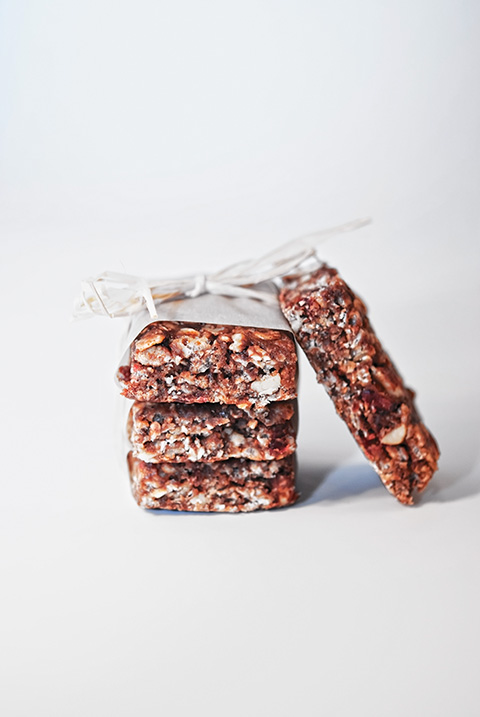 I am surrounded by runners -- not just your every-day-I-think-I-will-go-out-for-a-leisurely-jog runner, but hardcore I-think-I-will-run-a-marathon runners! I am not a runner. I try to get out there and run a few miles, but my boredom gets the best of me. I know there are many people who love the freedom it gives them to be able to put on a pair of shoes and leave the stress of family, work and financial obligations behind. I know the health and weight benefits that running provides, but as much as I want to be one of those people, I just can't get past the monotony and boredom of a long run. But….. I live with a family of runners, and I am their biggest supporter. You will always find me on the sidelines cheering for them at their next big race. I will always be there with a water bottle of Gatorade and a Clif bar to congratulate them on their accomplishment. I will always be their biggest fan.
This post was posted in Recipes, Snacks
23 Jan
Posted in Drinks & Cocktails, Recipes, Vanilla Beans by Sarah | 0 comments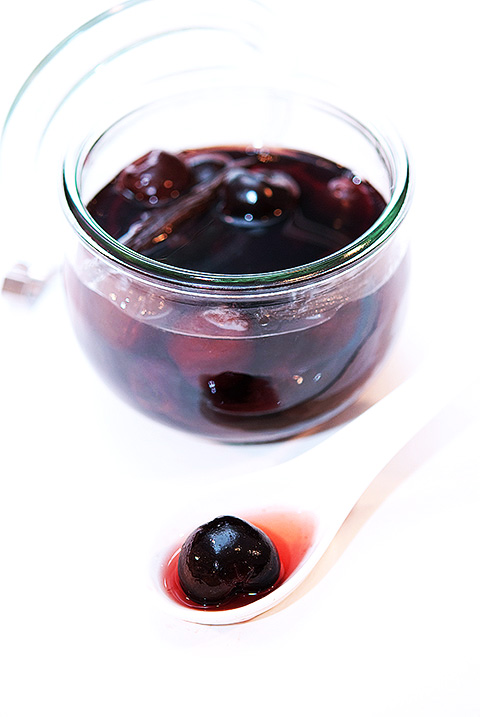 As a child, I spent a good amount of time at my grandparents' home. One of my most vivid memories of my days spent with them was the crisp fall mornings and afternoons my grandmother spent canning. She would can dozens of quarts of home grown tomatoes, corn and grape jelly. The grape jelly was always my favorite, made from huge silver skin grapes that grew on vines along the back row of the garden. Not all of the grapes made it into the jars that lined her kitchen counter.  A few were eaten by my brothers and I, and more than a few were used as projectiles.
This post was posted in Drinks & Cocktails, Recipes, Vanilla Beans
21 Jan
Posted in Drinks & Cocktails, Recipes, Vanilla Beans by Sarah | 0 comments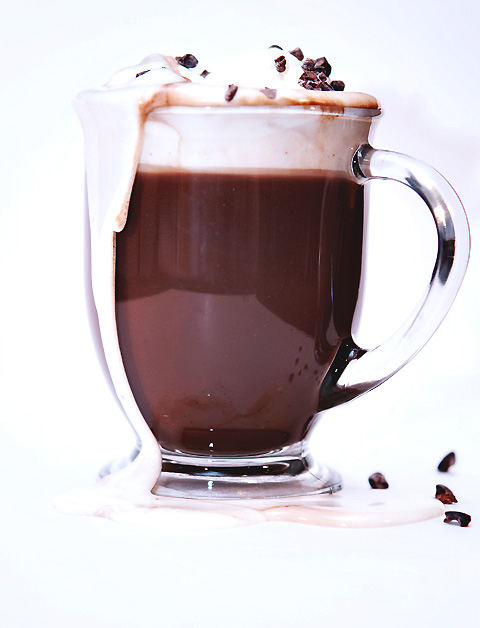 It's cold here!! Not quite Iowa cold (those of you who live or have lived in Iowa know what I am talking about), but it is still cold here! This is our first winter back in the Midwest after three very sunny and warm years in Southern California, and I just simply can't get warm!
So, I have been making a ton of hot chocolate; warm, creamy, delicious hot chocolate. I think I'm finally thawing out!
This post was posted in Drinks & Cocktails, Recipes, Vanilla Beans