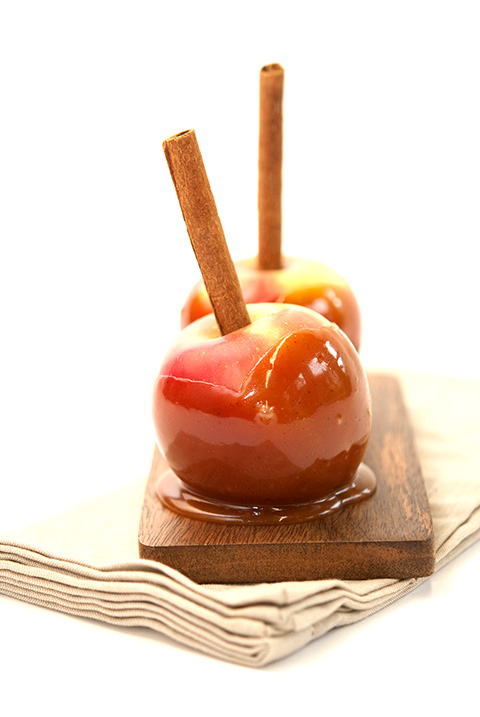 Leaves are turning bright red, yellow and orange. The smell of fresh cider and hot cinnamon donuts lingers in the air. Swimsuits and suntan lotion are traded for hayrides, wool blankets and cold metal bleachers at football games. It's fall in Michigan! The apples are abundant and it is the perfect time of year to make caramel apples.
The caramel apple has an uncertain history. Some say that a Kraft caramel salesman is credited with the first commercially publicized caramel apple. In the 1950's a man by the name of Dan Walker convinced Kraft to print and publicize a caramel apple recipe on the back of their wrapped caramel packages. It was an instant success. Families were able to make simple caramel apples with just three ingredients. An apple, a wooden stick and packaged caramels from Kraft. While this is a very heartwarming story, many historians would disagree, stating that there are recipes for caramel dating back to the 1700's and even earlier.
This post was posted in Recipes, Snacks & Salads, Vanilla Bean Recipes and was tagged with Apples, Caramel
26 Sep
Posted in Desserts, Recipes by Sarah | 0 comments
Sunday is family day in our family -- a time to relax and enjoy one another's company. While living in San Diego, Sundays meant we ventured out to explore places or attractions we had not enjoyed before; a new farmers market, Legoland, Disneyland, various dog parks and beaches. Living in So. California was one big adventure, however I love being back in the Midwest! The pace is slower, the people friendlier, I actually know my neighbor (and have spoken to them) and the cider is real!! I know you are probably thinking, "Has she lost it? The cider is real?!"
This post was posted in Desserts, Recipes and was tagged with Apples, Caramel
26 Aug
Posted in Desserts, Recipes by Sarah | 0 comments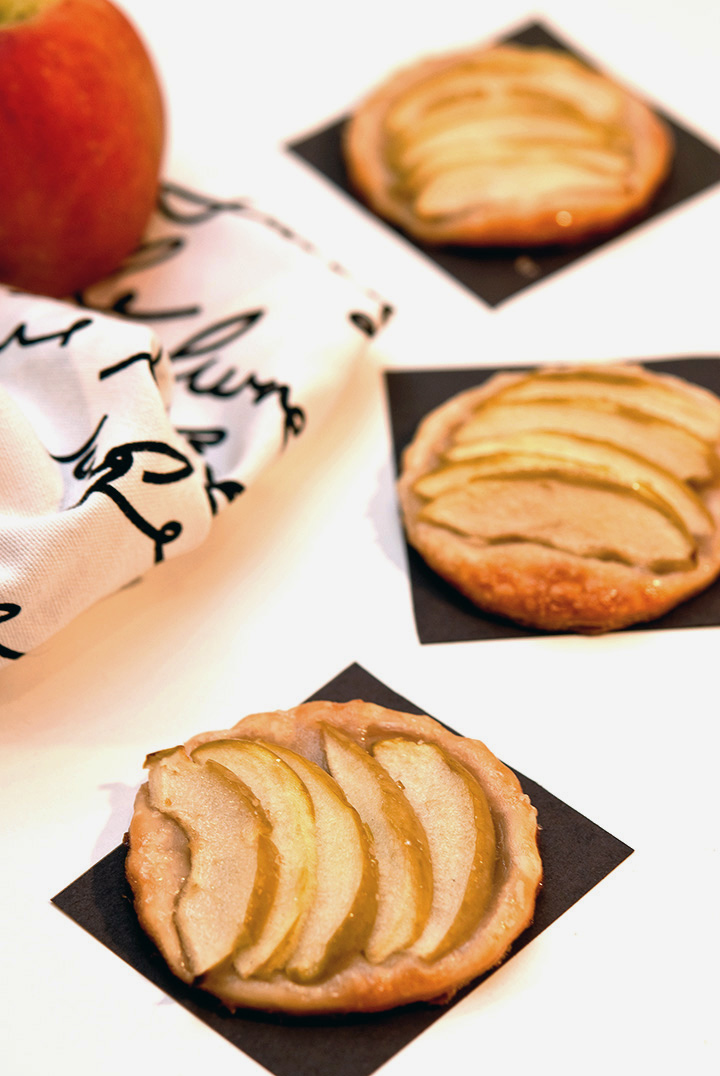 Fall is just around the corner! I've missed fall, the changing leaves, crisp air, cider and donuts and, of course, fresh picked apples. I remember as a child picking apples right off the trees at a local orchard. They were crisp with just the right combination of tart and sweet.
I contemplated waiting to post this recipe until after labor day, when fall officially starts, but those beautiful apples in the fridge kept calling to me; begging to be made into a crisp, strudel or pie. I begrudgingly, but happily, gave in and pulled them from the fridge. What can I make that is easy, tastes delicious, and strays slightly from the traditional? Almond-Vanilla Apple Tarts! Simple, elegant and oh-so-delicious!!
This post was posted in Desserts, Recipes and was tagged with Apples, Dessert, Almond Extract, Vanilla Paste