Beanilla carries a large selection of extracts and flavorings that any chef or home cook would love. From almond to lavender the choices are extensive! Cool, refreshing and a perfect complement to rich chocolate; Peppermint, one of my personal favorites!
Peppermint brownie tarts begin with a base of chocolate fudge brownie, a middle layer of cool peppermint filling and a top layer of rich dark chocolate ganache. They are a small but decadent dessert that is easy to make and guaranteed to disappear faster than you can make them.
This post was posted in Cookies & Baked Goods, Recipes and was tagged with Peppermint
15 Dec
Posted in Confections, Recipes by Sarah | 0 comments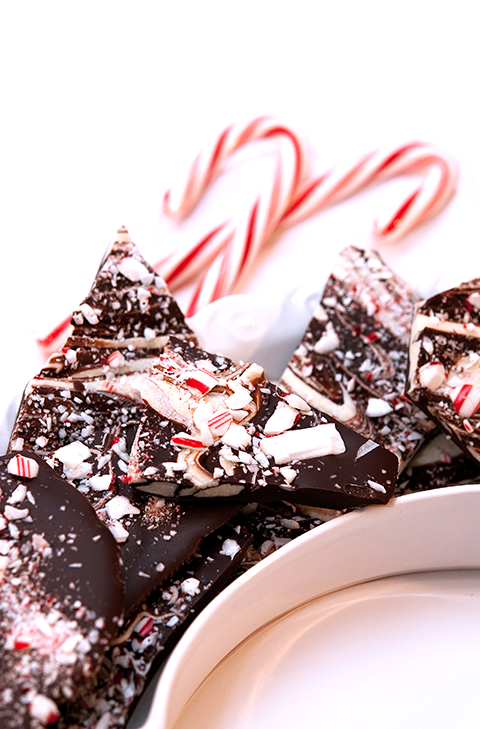 Certain foods evoke memories of holidays; peeps for Easter, candy corn for Halloween and, of course, candy canes for Christmas. Each year, as Christmas draws near, my son asks to make peppermint bark; a tradition I am more than happy to continue with him. I always encourage parents to cook and bake with their children, and peppermint bark is an easy recipe to create with just about any age child.
This post was posted in Confections, Recipes and was tagged with Peppermint, Chocolate