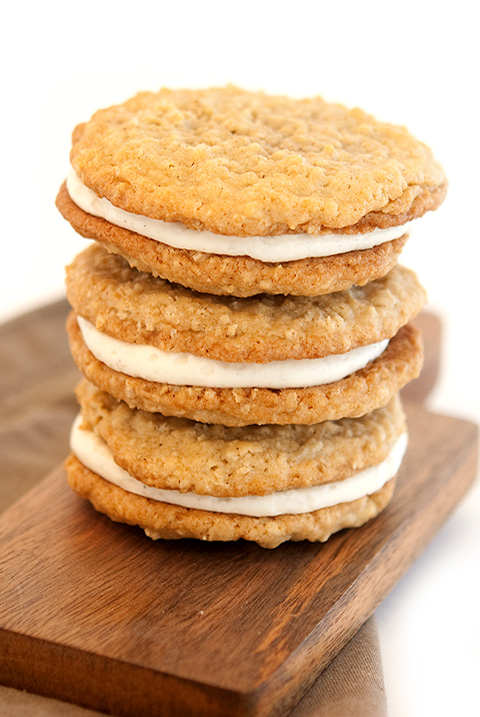 Who doesn't love oatmeal creme pies? With their two soft oatmeal like cookies sandwiched between a layer of vanilla creme, Little Debbie oatmeal creme pies were a staple in my lunchbox growing up. One of my favorite ways to eat them was to pull off the top cookie layer and fold over the second cookie onto the layer of creme. This created the perfect double stuffed creme pie! Now that I'm older (and supposedly wiser), I have found myself reading more and more labels on food products. All of the processed foods that we grew up with as children are packed with so many preservatives and food additives. Including those delicious Little Debbie's that I enjoyed so much as a child. What a downer!
This post was posted in Baking Recipes, Cookies, Pies
18 Nov
Posted in Baking Recipes, Pies by Sarah | 0 comments
What is your favorite holiday tradition? Is it the perfect pumpkin pie, a deliciously mastered parker roll recipe, lump free gravy or maybe a wonderfully moist turkey!? Whatever your traditions may include, one item almost always is included in holiday celebrations -- Pie! Apple, pumpkin and pecan are just a few of the traditional holiday pies that often grace our tables.
Pecan pie is southern in its origins. Recipes for the pie appeared in southern cookbooks as early as the late 1800's. Corn syrup, but most notably Karo syrup, is ultimately responsible for what is considered a traditional pecan pie. Flaky pie crust, a creamy layer of caramelized syrup and a crunchy layer of toasted pecans is traditional, but there are many variations that include chocolate, peanut butter and bourbon. Our version adds fresh cranberries to the pie to cut the sweetness and adds a tart fruitiness to the dessert. The pie itself contains a relatively short list of ingredients, making it crucial that each ingredient is high quality. Vanilla is one of the key ingredients in pecan pie. The flavor of the beans enhances the filling and adds a bold vanilla flavor to the entire pie.
This post was posted in Baking Recipes, Pies
04 Nov
Posted in Baking Recipes, Candy, Snacks & Treats, Pies, Pumpkin, Seasonal Baking Recipes by Sarah | 0 comments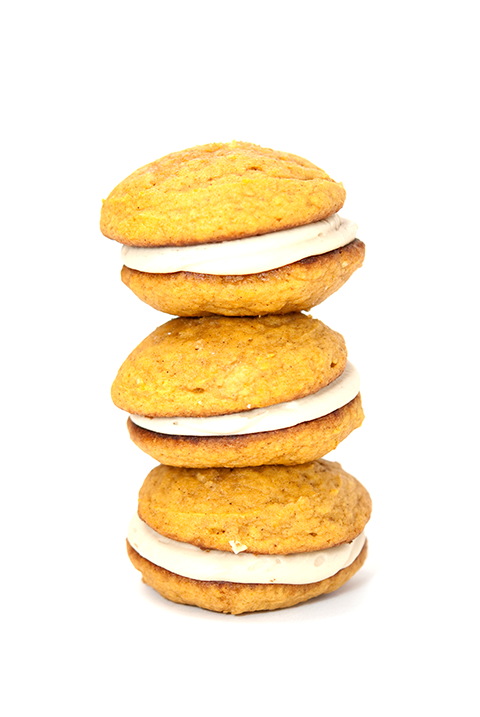 The leaves are beginning to fall, the air is crisp, and autumn has arrived. My thoughts drift to hot apple cider, crisp fresh picked apples and everything pumpkin I can create. Pumpkin is a unique flavor reserved exclusively for the fall season. Rarely do you see a pumpkin pie or pumpkin bread gracing the table in the heat of the summer.
This post was posted in Baking Recipes, Candy, Snacks & Treats, Pies, Pumpkin, Seasonal Baking Recipes and was tagged with Pumpkin, Fall
07 Jan
Posted in Baking Recipes, Candy, Snacks & Treats, Pies by Sarah | 0 comments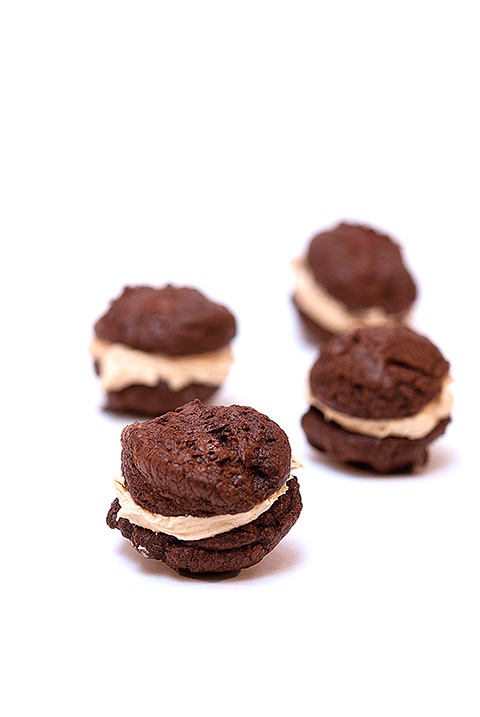 Whoopie pies are a classic lunch box treat. Growing up it was always a treat to find whoppie pies, swiss cake rolls or oatmeal crème pies in our lunch nestled amongst the frozen juice boxes and the flattened tuna sandwich! (Courtesy of the frozen juice box)
Times have changed; the classics are delicious and bring back happy memories of child hood but parents these days are much more aware and concerned about what their children are consuming. Highly processed snacks and treats are being replaced with whole foods and nutritous snacks. Baking from scratch allows parents and health conscious persons to regulate the amount of refined flour, sugar and fats we introduce into our diets.
This post was posted in Baking Recipes, Candy, Snacks & Treats, Pies
07 Nov
Posted in Baking Recipes, Pies, Pumpkin by Sarah | 0 comments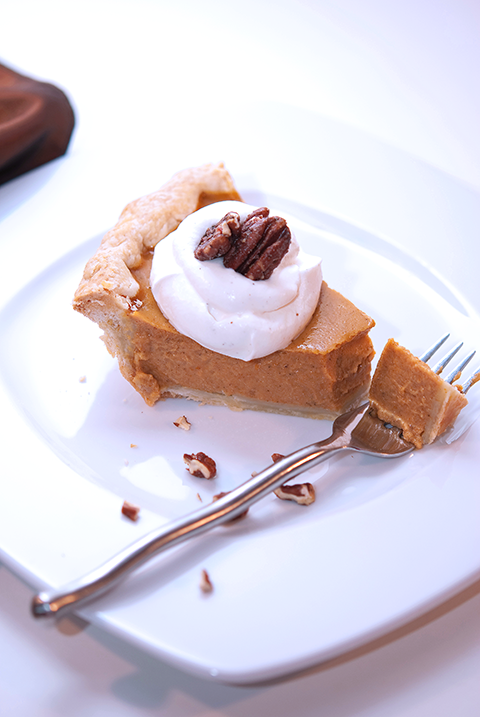 Today I received an email from one of my favorite retailers. It stated that they will not be decking the halls until November 27th. They stated that the Thanksgiving holiday is a time for their employees and customers to give thanks for all they are blessed with, and that decking the halls takes away from the holiday. I have to agree. As a child I have wonderful memories of gathering around the thanksgiving table with family. Each family member was blessed with the task of bringing one dish to pass. Our family was so big that we had to set up dinner in my grandparents' basement on the biggest table they owned -- the ping pong table. There was nothing extraordinary about the table until Thanksgiving Day. It was beautifully transformed with white linens, fine china, flowers and candles. A buffet table of saw horses and boards was constructed close to the table and expertly transformed into an elegant buffet with table linens and silver platters. As we gathered around the table, I remember thinking that it seemed as though no time had passed since the last Thanksgiving. I silently gave thanks for having such a great extended family and family traditions.
This post was posted in Baking Recipes, Pies, Pumpkin