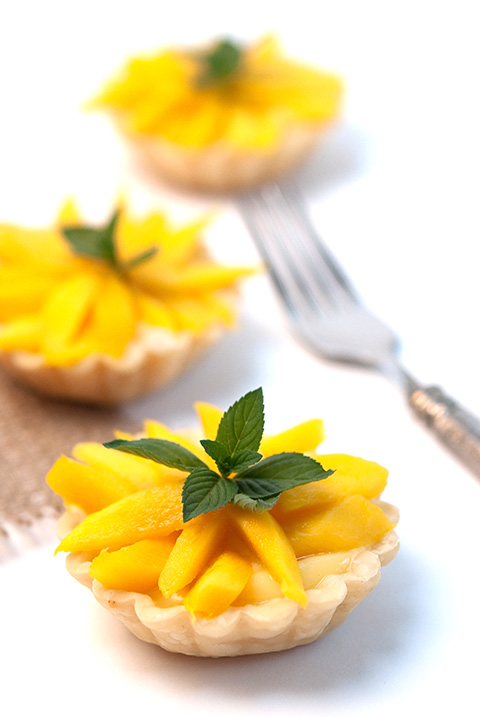 The Florida Mangoes are in season and they are delicious! Fragrant, large and brightly colored, the Tommy Atkins mango is the most popular variety seen in the grocery stores and at farmers markets. Mangoes are at their peak from June-September. When picking a mango, choose one that is firm but the outer skin gives when gently pushed. The aroma should be sweet and tropical, and the coloring should be consistent throughout the fruit, ranging from bright red to a deep orange. Mangoes can be utilized in many applications from a savory and spicy mango salsa to a sweet and juicy tropical fruit salad. When in season, the most delicious and unique way to let the fruit shine is in a sweet and creamy mango tart.
This post was posted in Baking Recipes, Mini Desserts, Pastries & Tarts and was tagged with Mango
27 Mar
Posted in Savory Recipes by Sarah | 0 comments
It's been a long but productive week, and it's only Wednesday! By mid-week I am very ready for the weekend, and tired of cooking. Takeout would be a simple solution, but not always the healthiest choice. So, when I am tired, my simple recipe of choice is mango salsa. Bright, sweet and fruity mango is diced and combined with spicy jalapeño, juicy red tomatoes, red onions and chopped garlic. The addition of a Tahitian vanilla bean to my salsa adds a sweet and floral flavor and enhances the natural sweetness of the mango. Mango salsa with Tahitian vanilla bean is the perfect complement to grilled fish, sautéed chicken or savory flank steak fajitas.
The combination of fresh fruit, crisp vegetables and vanilla may seem like a strange concoction. I assure you that it is incredibly delicious!
This post was posted in Savory Recipes and was tagged with Mango