It's Saturday morning, and you are awaken to the smell of freshly baked cinnamon rolls wafting down the hallway. You happily jump up out of your warm bed, and head to the kitchen in search of the comforting aroma. As you approach the kitchen, your significant other greets you with a kiss and a cup of piping hot coffee.
What a pretty picture I have painted; a picture that can be yours tomorrow morning. My orange ginger rolls are a twist on the traditional, and the flavors are familiar but unique. They are gooey, soft, fragrant and delicious on a lazy weekend morning!
This post was posted in Baking Recipes, Breads & Muffins and was tagged with Orange Extract, Breakfast, Vanilla Paste
27 Aug
Posted in Baking Recipes, Candy, Snacks & Treats by Sarah | 0 comments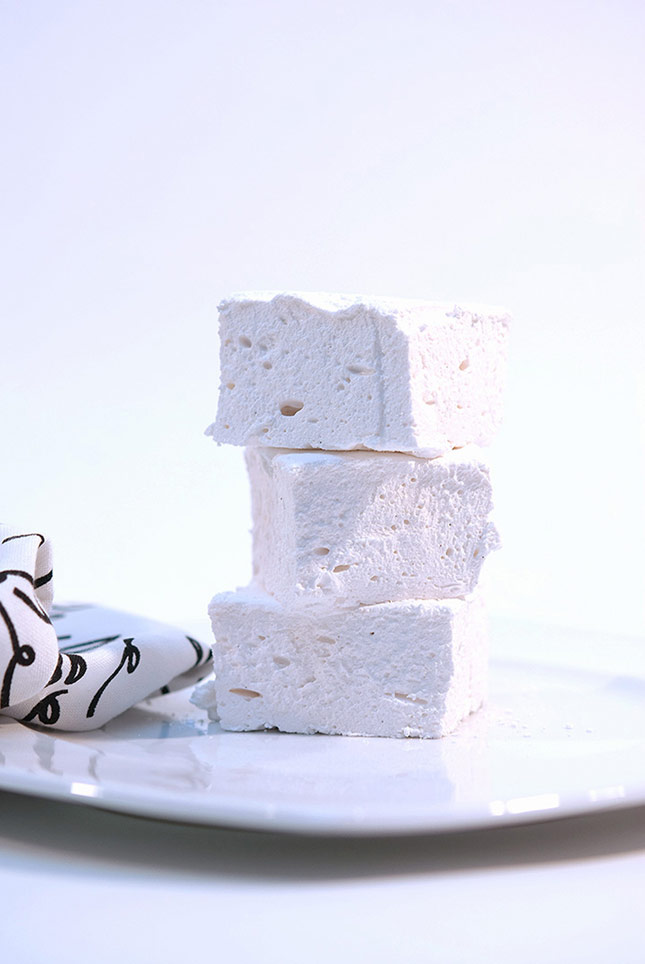 Homemade Vanilla Marshmallows (S'mores Part 1)
Part one? This week I would like to do a recipe for homemade s'mores in two parts, so be sure to check back on Thursday for the graham cracker recipe.
Living in beautiful West Michigan has its perks. Great lakes surround us, beautiful scenery abounds, wonderful communities of friendly neighbors and four seasons. Spring, summer, fall and winter -- that time of year when no one can go to the lake, the cabin, or the beach. Summer is a time for Michiganders to soak up the sun in preparation for winter hibernation. Labor Day weekend is usually the last weekend when we are able to go to the lake, the cabin or the beach house. In celebration of these last days of summer I am presenting you with a quintessential summer camping recipe, s'mores!
This post was posted in Baking Recipes, Candy, Snacks & Treats and was tagged with smores, Fall, Camping, Vanilla Paste
26 Aug
Posted in Baking Recipes, Pastries & Tarts by Sarah | 0 comments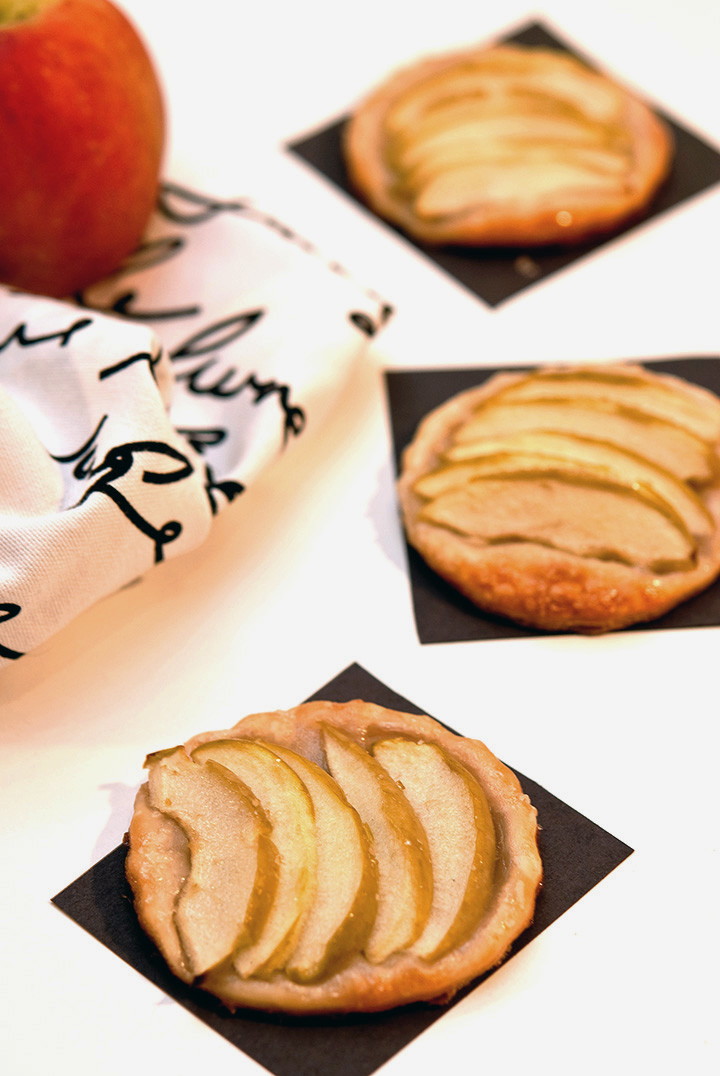 Fall is just around the corner! I've missed fall, the changing leaves, crisp air, cider and donuts and, of course, fresh picked apples. I remember as a child picking apples right off the trees at a local orchard. They were crisp with just the right combination of tart and sweet.
I contemplated waiting to post this recipe until after labor day, when fall officially starts, but those beautiful apples in the fridge kept calling to me; begging to be made into a crisp, strudel or pie. I begrudgingly, but happily, gave in and pulled them from the fridge. What can I make that is easy, tastes delicious, and strays slightly from the traditional? Almond-Vanilla Apple Tarts! Simple, elegant and oh-so-delicious!!
This post was posted in Baking Recipes, Pastries & Tarts and was tagged with Apples, Dessert, Almond Extract, Vanilla Paste
19 Aug
Posted in Baking Recipes, Breads & Muffins by Sarah | 1 comments
We recently moved back to the Midwest from sunny Southern California. Although I miss the ocean and mountains, I am thrilled to be closer to family! One of the benefits of being so close to family is the ability to "stop" by and raid my father's garden.
Looking for inspiration for a breakfast pastry, I gathered up my camera and the kids, and drove up to his house. I was very pleasantly surprised by the abundance of tomatoes, but tomato muffins did not sound appealing to any of us, so we continued our hunt. Beneath large green leaves I spied a very large zucchini, and then a second one. Perfect! Zucchini bread it is! The moisture from the zucchini keeps the bread moist for days, and even after it has gone past its prime I have been known to make french toast out of the leftovers. But that's another post...
This post was posted in Baking Recipes, Breads & Muffins and was tagged with Chocolate, Bread, Vanilla Paste
14 May
Posted in Baking Recipes, Ice Cream & Frozen Desserts by Brent | 3 comments
There are two major reasons we love to work with Rachel from www.rachelcooks.com. First, her recipes are crazy! Seriously, who would have thought of Orange Creamsicle Buttercream made with Vanilla Beans? Second, she's from Michigan. We always enjoy the opportunity to work with our "neighbors", especially when vanilla is involved.
This post was posted in Baking Recipes, Ice Cream & Frozen Desserts and was tagged with Buttercream Frosting, Vanilla Paste