Homemade Vanilla Extract is prized for its rich, complex flavor and incredibly smooth aroma. There simply is no substitute. Enhance your baking with this easy to follow homemade vanilla extract recipe that only needs a few simple ingredients.
The ratio of beans to alcohol is calculated based on the weight of the beans. The standard is 1 oz. of vanilla beans (by weight) per 8 fl oz. (1 cup) of alcohol. Traditionally vodka is used to make vanilla extract as it doesn't add additional flavor, but any 35%+ ABV/70+ PROOF liquor will work (you can experiment and find what you like).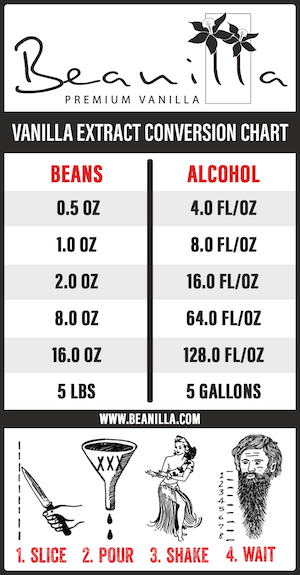 When your extract is done brewing you can leave the beans in or you can remove them and strain the extract. If you remove the beans you can use the to make vanilla sugar!