Homemade Vanilla Sugar (4 Ways)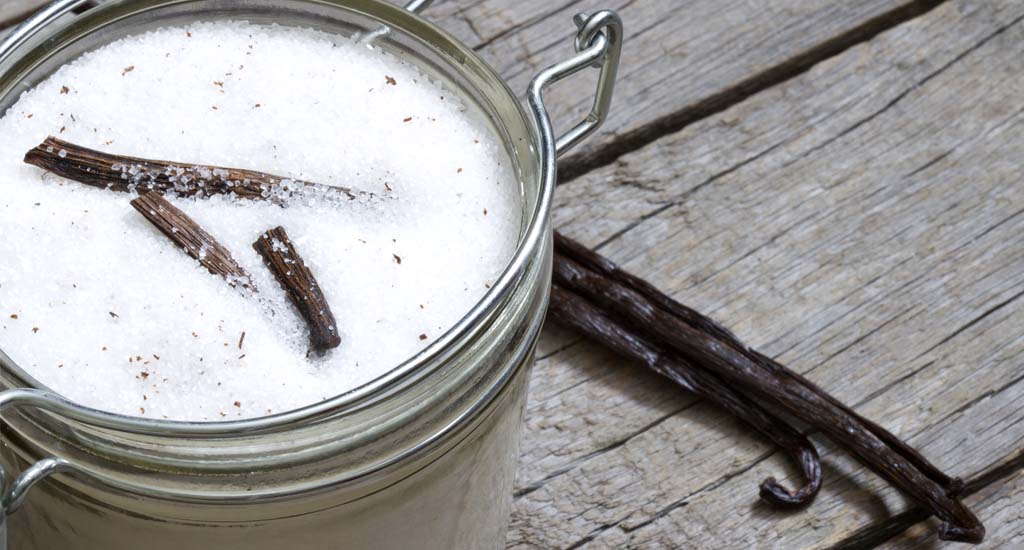 Vanilla sugar is as amazing as it sounds! Take the rich, aromatic flavor of vanilla and combine it with sugar and you have your new favorite ingredient. Vanilla sugar is super versatile, which is perfect because you will want to add it to everything. Substitute it into any recipe that calls for granulated sugar, use it to enhance your morning coffee, or garnish your baked goods. Vanilla sugar is a great way to reuse your vanilla beans from making extract and it makes a gourmet gift for any occasion.
The second best part (second only to the flavor), vanilla sugar is easy to make and keep on hand!
How Do You Make Vanilla Sugar?
Like any recipe, there are several ways to make vanilla sugar and we encourage you to experiment and find the style and flavor balance you prefer. You might find you like to use one style for drinks and another for baking. Regardless of the method you decide to use, all recipes start with two simple ingredients: whole vanilla beans or vanilla powder & sugar. To help you find your favorite sugar we developed several vanilla sugar recipes, each with a little different approach.
Check out the following vanilla sugar recipes to find your favorite:
---
---
---
---
---
If you want to skip the recipe making altogether, check out our already infused & blended Vanilla Bean Sugar.
Share your thoughts, leave a comment