Orange Cardamom Chocolate Chip Cookies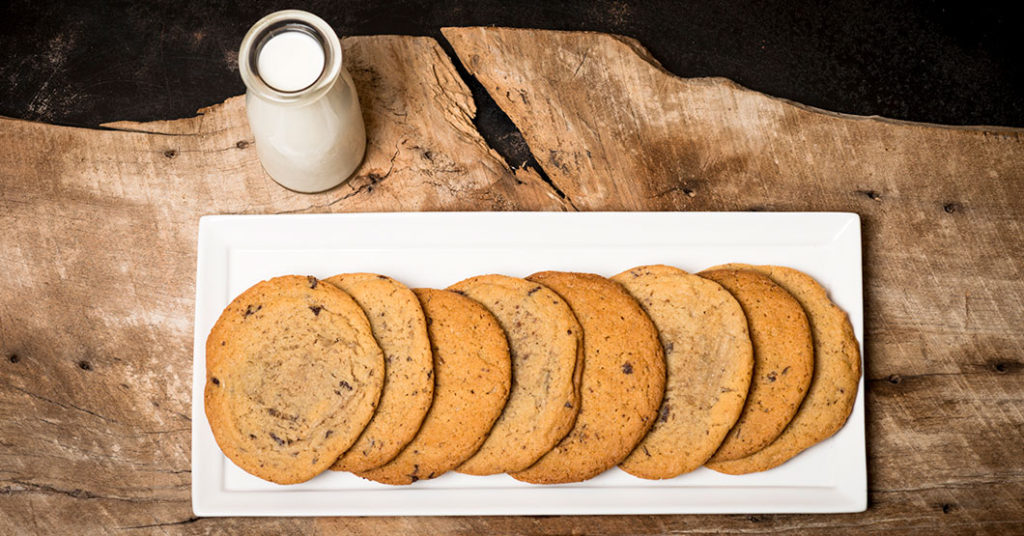 We love chocolate chip cookies as much as the next person. Let's face it, though: after the hundredth time you bake them, that tried-and-true classic can start to feel a little, well, stale. The good news is that it only takes a few extra ingredients to add a bright, citrusy kick to the formula. Our Orange Cardamom Chocolate Chip Cookies Recipe will show you how to bake up the perfect dessert for your summer get-together!
Cardamom has a potent flavor, with notes of ginger, citrus, and even mint. It is one of the oldest known spices in the world, though for much of its history, it has been primarily used for its perceived medicinal properties. There are records of ancient Egyptians using cardamom to clean their teeth and freshen their breath. Greeks and Romans believed it aided digestion, and also prized its pungent aroma for use in oils and perfumes. In more recent times, cardamom has become known for its antioxidant and anti-inflammatory properties.

In the culinary world, cardamom is widely used in its native India and throughout the Middle East. Interestingly, it is also quite popular in Nordic countries. It's believed to have been brought back by the Vikings from what is now Turkey. It's now a star player in a number of Scandinavian pastries and breads. Of course, it is also an essential ingredient in Glögg, which is a type of mulled wine.
Because of its citrus notes, cardamom pairs quite nicely with other citrus flavors, particularly orange. For our Orange Cardamom Chocolate Chip Cookies, we complement ground cardamom with a generous amount of our own orange extract. Toss in some chocolate chips, and top with just a sprinkle of sea salt. The resulting cookies are sweet, a little tangy, a little spicy, and entirely delicious. Oh, and we have a feeling they're also not likely to last very long!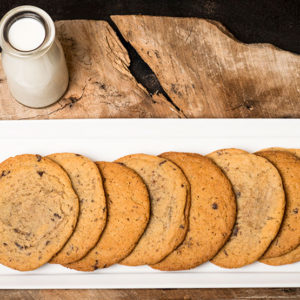 Orange Cardamom Chocolate Chip Cookies
This bright, citrusy take on a classic is perfect for summer entertaining.
Ingredients
2

cups

cake flour

1 2/3

cups

all-purpose flour

1 1/4

tsp

baking soda

1 1/2

tsp

baking powder

1/2

tsp

cardamom

ground

1

Tbsp

orange extract

1 1/2

tsp

salt

2 1/2

sticks

salted butter

1 1/4

cups

dark brown sugar

1

cup

granulated sugar

2

large eggs

2

tsp

Tahitian Vanilla Extract

Single-Fold

20

oz

bittersweet chocolate chips

1/2

tsp

sea salt
Instructions
In a medium bowl, sift together flours, baking soda, baking powder, salt, and cardamom.

Using a stand mixer with a paddle attachment, cream together butter and sugars for about 5 minutes, or until very light.

Add eggs, one at a time, stirring well after each addition. Add in the orange and vanilla extracts.

Reduce speed to low, and mix in dry ingredients until just combined. Add chocolate chips and mix to combine.

Cover dough with plastic wrap, pressing wrap down to surface of dough. Refrigerate for 24-36 hours.

After dough has had enough time to rest, preheat oven to 350 degrees. Line a baking sheet with parchment paper or a nonstick baking mat.

Scoop six 3 1/2-ounce mounds of dough onto baking sheet. Lightly sprinkle a small amount of sea salt over each cookie. Bake until golden brown but still soft, about 18-20 minutes. Cool on baking sheet for 10 minutes, then transfer cookies to wire cooling rack.
Share your thoughts, leave a comment