Cast Iron Chocolate Chip-Toffee Cookies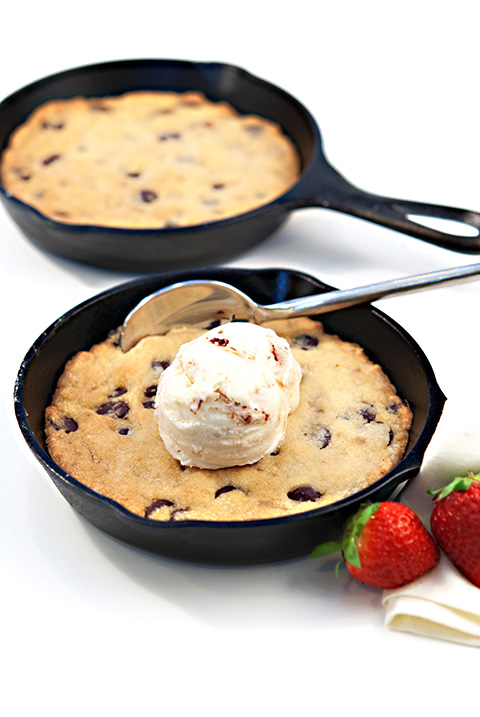 There is nothing quite as delicious as a chocolate chip cookie straight from the oven! Hot, gooey, and delicious, the chocolate still melted and the center of the cookie so soft and delicious it breaks apart in your hand... My mouth waters just thinking about it!
I'm not a chain restaurant kind of girl. I like to search out the local small restaurants and support them, but I do have a certain weakness for one particular brewery-based chain in Southern California. The food is decent -- what you would expect from a corporate-created menu. But what I REALLY go for is the skillet cookie!
Hot from the oven and slightly under baked, then topped with a scoop of vanilla bean ice cream, this skillet cookie is unstoppable. The ice cream melts slightly into the warm cookie, making the whole dessert even more decadent. Sadly, I no longer live close to this restaurant and therefore need to resort to creating my own.
The first items that you are going to need are mini cast iron skillets These are necessary items in creating a crispy edge, while maintaining a soft and gooey interior. The second necessary item is Tahitian Vanilla Bean paste from Beanilla. Beanilla's Tahitian Vanilla Bean Paste adds a sweet, but complex, vanilla flavor that is floral and fruity. Vanilla paste provides the simplicity of using vanilla extract while allowing the convenience, flavor and appearance of using whole vanilla beans.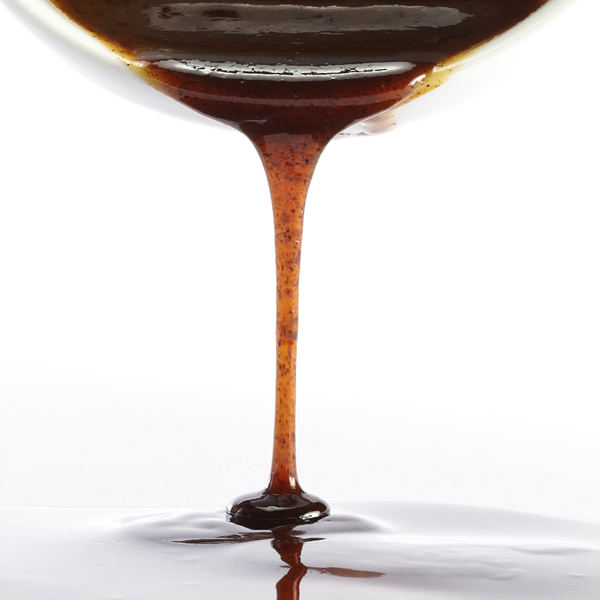 The third, and final, necessary item is a panel of taste testers, but I'm sure you will have no problem finding that!
Cast Iron Skillet Cookie
Yields 6
Ingredients:
1 stick salted butter softened to room temperature
½ cups granulated Sugar
½ cups light brown sugar
1 teaspoon Tahitian Vanilla Bean Paste
1 whole egg
1-½ cup all-purpose flour
½ teaspoons baking soda
¼ teaspoons Salt
1 cup chocolate chips
1/2 cup toffee chips
Directions:
In a mixer beat together the sugar and butter until light and fluffy. 3-5 minutes.
Add egg and vanilla bean paste, beat until incorporated on medium speed. Combine the remaining dry ingredients and add to the mixture. Beat until just combined. Add chocolate chips and toffee chips and stir to incorporate. Butter the cast iron pans slightly and scoops two ice cream scoop sized scoops into the pans. Press the mixture evenly into the bottom of the pans.
Bake at 350 degrees for 8-10 minutes until very lightly brown but still very soft in the center. Let cool slightly and add a scoop of your favorite vanilla bean ice cream.
Share your thoughts, leave a comment