Maple Chocolate Chip Cookies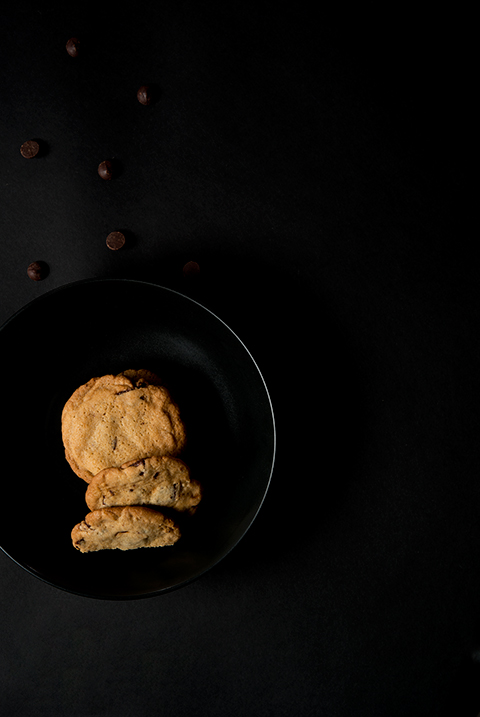 Fall is here! We are located in the beautiful state of Michigan and the air is starting to take on that beautiful fall feeling. The nights have a chill that requires an extra layer and the days are beginning to dip into the cooler temperatures. The maples are beginning to show their glorious fall colors and my thoughts turn to baking. Warm spices such as cinnamon, nutmeg and cardamom cross my mind. Pumpkin spice lattes, donuts and apple cider are prominent in every retail setting. I prefer maple; maple brings a warmth and depth to bake goods and pastries without overwhelming the other flavors.
Nothing says fall quite like the taste of maple syrup. Bring home the sweet nutty flavor of this much-loved topping with our All Natural Maple Flavor. Maple syrup can be sticky, messy and hard to work with. Eliminate the hassle with this full-bodied flavor in the form of an easy to use liquid. Dark amber color and buttery as ever, our Natural Maple Flavor will pair perfectly in sweet as well as savory dishes. Much like vanilla, maple flavor will help to enhance the flavor of other ingredients. Add a splash to some frosting for a decadent and unique topping. Kick up a tired apple pie recipe. Get creative, brighten up some dishes and bring in the colors of autumn with our All Natural Maple Flavor today!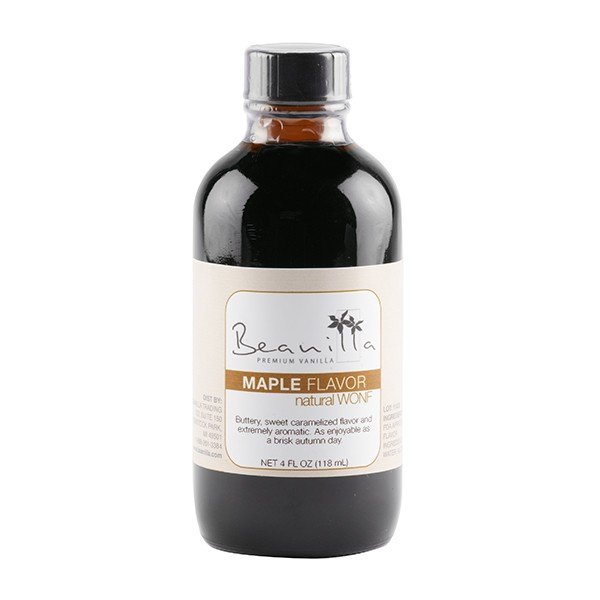 The purist in me knows that chocolate chip cookies are best left alone. However the pastry chef is constantly curious on how to push the boundaries of new flavor combinations, textures and spices. Maple is the perfect flavor to experiment with, it brought out the dark sweetness of the chocolate and made the vanilla fleur de sel come to life. Much to my surprise it brought the humble chocolate chip cookie to a new plane of delicious.
Maple Chocolate Chip Cookies
Yields Approximately 15-18 cookies
Ingredients:
4 ounces

salted butter, at room temperature

2/3 cup

packed dark or light brown sugar

1/2 cup

granulated sugar

1 large

egg, at room temperature

1 teaspoon

all natural maple flavor

1/2 teaspoon

Madagascar 2x vanilla extract

1 1/3 cup

flour

1/2 teaspoon

baking soda

1/2 teaspoon

vanilla fleur de sel

1 1/3 cups

coarsely chopped bittersweet or semisweet chocolate
Directions:
In the bowl of a stand mixer, or by hand, beat the butter, brown sugar, and granulated sugar just until smooth and creamy. Beat in the egg, maple flavoring and the vanilla. In a small bowl, whisk together the flour, baking soda, and salt. Stir the flour mixture into the beaten butter until combined, and then mix in the chopped chocolate. Form dough into tablespoon size balls and place on a baking sheet. Cover and chill the batter until firm. Overnight is preferred or even 24-48 hours if you can. The flavors will all meld together and make a much more flavorful cookie.
Preheat the oven to 350ºF. Line two baking sheets with parchment paper or silicone baking mats. Place the cookie dough balls evenly spaced apart on the baking sheets, and press down the tops to flatten them and the dough is even.
Bake the cookies for ten minutes, rotating the baking sheet midway during baking, until the cookies look about set, but are not browned. Do not over bake this cookie! It will get very crisp.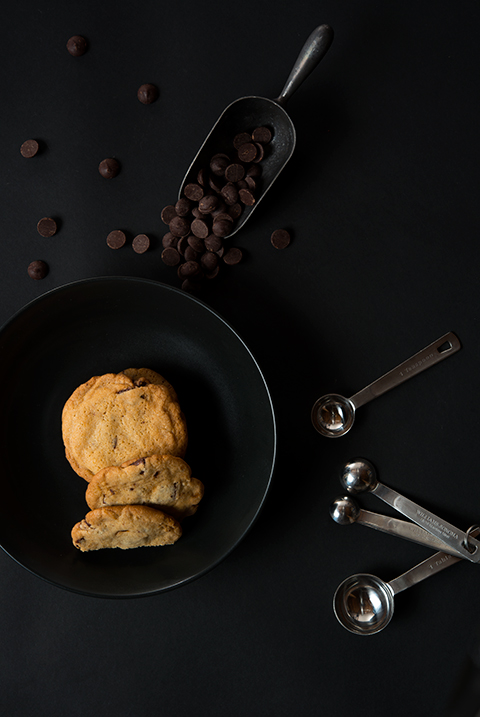 Share your thoughts, leave a comment