Posted in Baking Recipes, Cakes by Sarah
Maple Apple Cake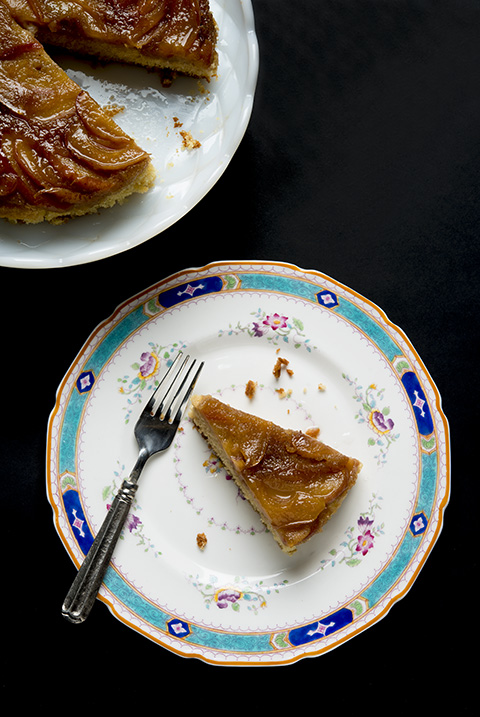 Apples tend to find their way into many of our desserts, savory dishes and drinks during this time of year. One of my personal favorites is apple cake. In this maple apple cake recipe, the cake is almost the consistency of a crumb or coffee cake. The top is soaked in pure local maple syrup and the apples are tender and sweet. Buttermilk in the cake cuts the sweetness of the maple syrup and adds a tangy flavor to the dessert. This cake is best eaten the day it is baked.
It's the end of apple season here in the beautiful state of Michigan. The four seasons of our state provides the perfect climate for the growth of apples. There are more than 7.5 million apple trees in commercial production. These trees are responsible for more than 100 million dollars in economic growth for our state and the farmers. More than 950 farms make up the commercial apple growers. It is our most valuable fruit crop besides the cherry. The apple season stretches from late September to the first frost. There are over 18 varieties of apples grown in Michigan with Macintosh being a favorite of many Michiganders.
Maple syrup is another important commodity in Michigan. Michigan currently ranks 5th in the nation in production. Maple syrup is one of the few pure and natural products in commercial production. It contains no additives, no preservatives, and no colorings. It is simply sap gathered from our local trees that is then boiled and reduced into sweet amber syrup. We offer a local maple syrup from a Michigan based company, Droscha Farms, located in Mason, Michigan. They produce grade A amber syrup that is infused with our Tahitian vanilla beans. The result is a softly flavored vanilla maple syrup. Perfect in desserts, used as a glaze for pork, ham or chicken or poured straight onto a bowl of creamy vanilla bean ice cream.
Share your thoughts, leave a comment!
← Previous Post
Next Post →