Posted in Baking Recipes, Cookies, Breakfast & Brunch, Cakes by Sarah
Apple-Vanilla Coffee Cake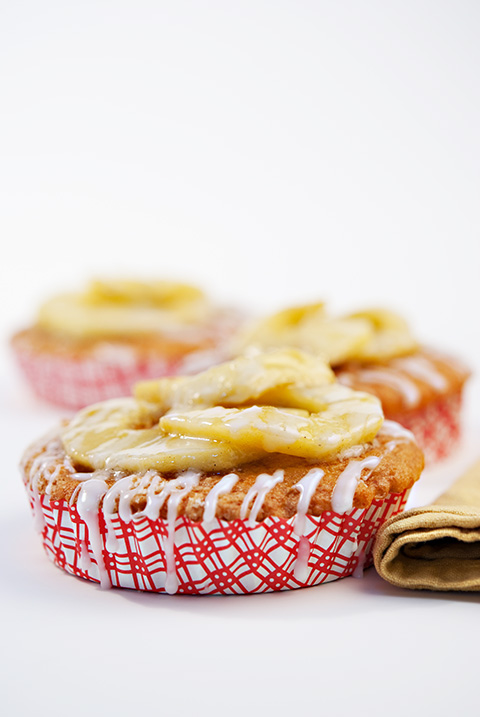 Grab a cup of coffee (or tea), sit down with a good old fashion newspaper, and enjoy the simple pleasure that is coffee cake. In this very hectic and digitalized world it is nice, on occasion, to put it all aside and reflect on the simple pleasures. Now don't get me wrong, I couldn't live without my iPhone, computer or camera, and nor would I want to, but every once in a while the hectic, fast-paced digital world that is our lives needs a rest -- a time to breathe and think about how quickly time passes, and how we sometimes forget to appreciate the small things that can bring so much pleasure.
Like.... coffee and apple vanilla coffee cake. There is no better aroma to fill your home with than cake, cinnamon and baked apples; the kind of smell you imagine would come out of your grandmother's house; the kind of smell that makes you want to fall into a comfy armchair with your cup of coffee and waste part of your morning watching classic movies for no particular reason.
The reality is that we all have jobs, deadlines, kids, significant others and many, many other things we cram into our busy days. Rarely do we have time to sit, bake or even watch old movies. I challenge you to take 30 minutes for yourself, grab a cup of coffee (or tea) and enjoy a slice of apple-vanilla coffee cake. You'll thank me for it later.....
Share your thoughts, leave a comment!
← Previous Post
Next Post →