Posted in Baking Recipes, Beverages, Drinks & Cocktails by Sarah
Strawberry Banana Smoothie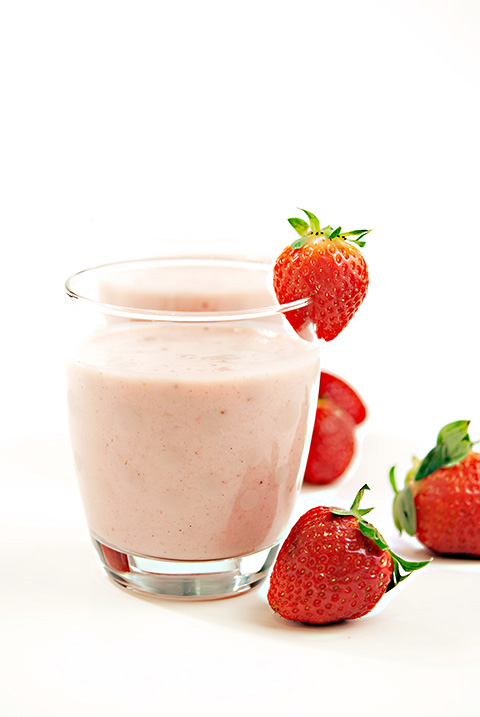 I know what you are thinking…….. Ugh, not another smoothie recipe! This smoothie recipe is not your typical smoothie. It's special just like the person I make it for. My daughter is a vegetarian, and she has been for the majority of her life. Throughout her life it has been a struggle to prepare nutritious and protein-packed meals for her (especially when she only wanted to eat cheese. Cheese smoothies are definitely not palatable!).
Many times I have had to sneak protein into her meals. One of the easiest, and least noticeable, ways is with silken tofu! I have added silken tofu to anything and everything from the cheese sauce in homemade mac and cheese to my daughter's personal favorite, strawberry-banana smoothies. The silken tofu adds a creaminess to the smoothie without affecting the flavor, which will allow the Madagascar vanilla bean paste and the beautiful fresh fruit to shine through. The added protein from the tofu assures me that she will start her day off with the energy she needs to conquer the world, or at least make it through math class.
Share your thoughts, leave a comment!
← Previous Post
Next Post →