Protein Shake Recipe: Chocolate Peanut Butter Banana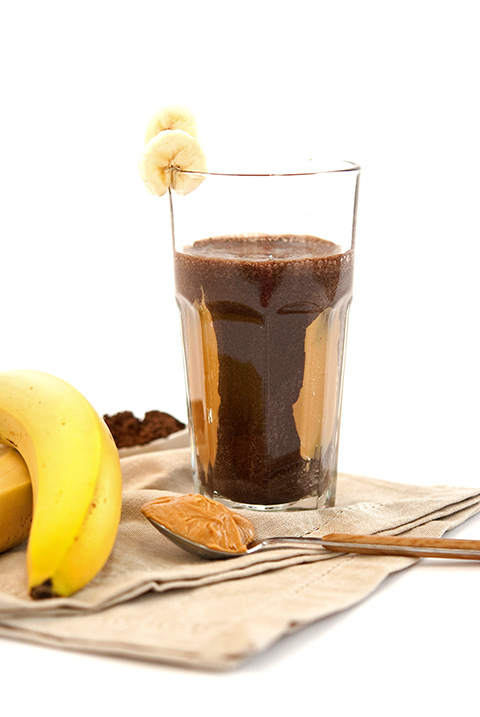 It's that time of year again….. The time of year when we begin to feel the effects of cabin fever, the effects of all our holiday indulgences and the fear that in a few months it's swimsuit season once again! As all the experts will tell you, exercise and a healthy diet is the key to successful long term weight loss. Not only does a healthy diet and exercise aid you in weight loss, it also eases the symptoms of joint related pain and is a natural mood booster -- Essential when you live in an area where sun is brief and fleeting in the winter months!
Protein shakes are an easy and delicious way to feel full. They are also packed with lean protein, fiber and complex carbs, antioxidants, potassium, vitamins B6 & C, and heart-healthy mono/polyunsaturated fats. Chocolate peanut butter banana protein shakes may be good for you, but what about the taste? I have to be honest. There are many products on the market and in the food aisle that are labeled healthy and great tasting, but I have to disagree with many of these claims! But….Chocolate peanut butter protein shakes don't taste like your typical diet food. They are actually quite delicious! Have you ever had a Reese's peanut butter cup? This shake tastes like a liquified Reese's peanut butter cup, and as a self-professed candy addict, these shakes take away the craving for sweets and sugar in a natural and healthy way.
Vanilla beans, extracts and powders are another easy way to add flavor and sweetness to this chocolate peanut butter banana protein shake. The vanilla bean is inherently fat-free and low in sugar. Vanilla powder will add a sweet vanilla flavor to just about any combination of shake that you can dream up. Adding it to the chocolate peanut butter protein shake brings out the flavor of the dark chocolate, gives sweetness to the peanut butter and ties the banana into all the flavors. Simply add the powder to the blender with the other ingredients and blend until smooth for an instant delicious vanilla flavor without the mess of slicing and scraping a vanilla bean!
Protein Shake Recipe: Chocolate Peanut Butter Banana
Ingredients:
1 scoop

dark chocolate protein powder

1 teaspoon

vanilla powder

1 cup

low-fat milk

1 teaspoon

creamy peanut butter

½

frozen banana

8

ice cubes
Directions:
Place all the ingredients into a blender, place the lid on the blender. Blend the chocolate peanut butter banana protein shake until smooth and enjoy!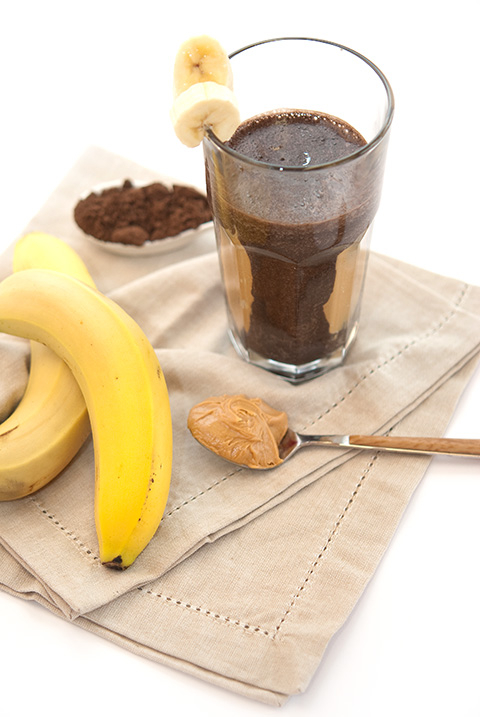 Share your thoughts, leave a comment