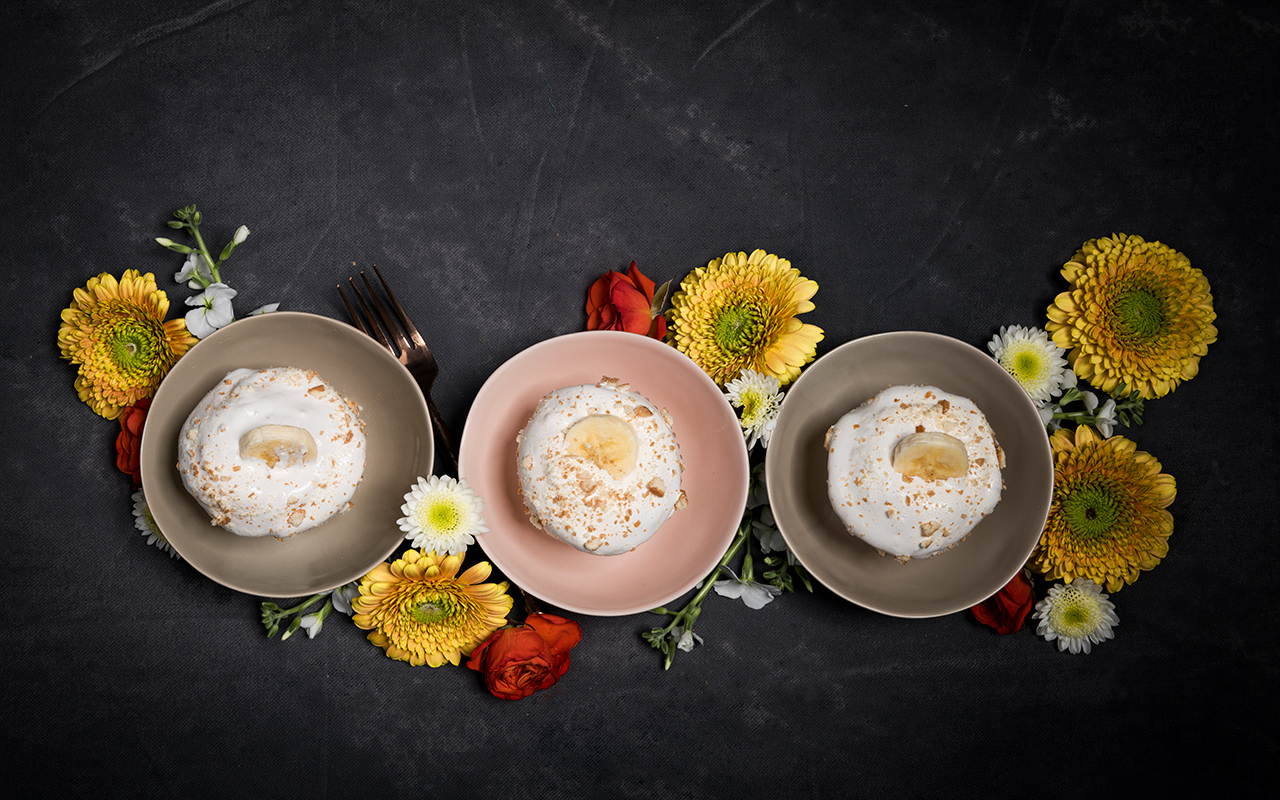 This cream-filled cupcake recipe is bananas! Bananas are one of the most versatile foods in your culinary arsenal. Banana bread, banana cake, banana pudding, banana cream pie, banana pancakes, banana smoothies. They even work well in a variety of savory applications, such as salsas, chutneys, and curries. We're going to keep things on the sweet side for now, but before we do, how much do you really know about one of the most popular fruits in the world?
Did you know that bananas are technically berries? Botanically speaking, berries are simple fruits that come from the ovary of a single flower, which typically has a number of seeds. Bananas fit this description, though surprisingly, strawberries, blackberries, and raspberries do not. Also contrary to popular belief, bananas don't grow on trees, but rather on the largest known herbaceous plant. But enough scientific talk. The real reason we care about bananas is that they're delicious.
Bananas are one of the earliest fruits to have been cultivated by humans, first making their way into our diets between 7,000 and 10,000 years ago. They've been a major contributor to cuisine all over the world ever since. Bananas began to gain popularity in the United States just prior to the Civil War, due to advances in shipping that allowed produce to remain fresh during the journey from the Caribbean. The first recipes for banana pie also appeared around this time, though they typically used sliced bananas and did not include a cream or custard. The ever-popular banana cream pie wasn't introduced until the early 20th century, but it quickly became a quintessential American dessert.
This cream-filled cupcake recipe is made with whipped cream frosting, making it easy to share the subtle sweetness of this most ancient fruit with your friends and family. They're light and not too rich, making them a great addition to a garden party, or the perfect way to end a spring day. Of course, you don't need a special occasion to enjoy our banana cream cupcakes. You don't even have to share them with anyone. We won't tell.
Share your thoughts, leave a comment