Classic Southern Banana Pudding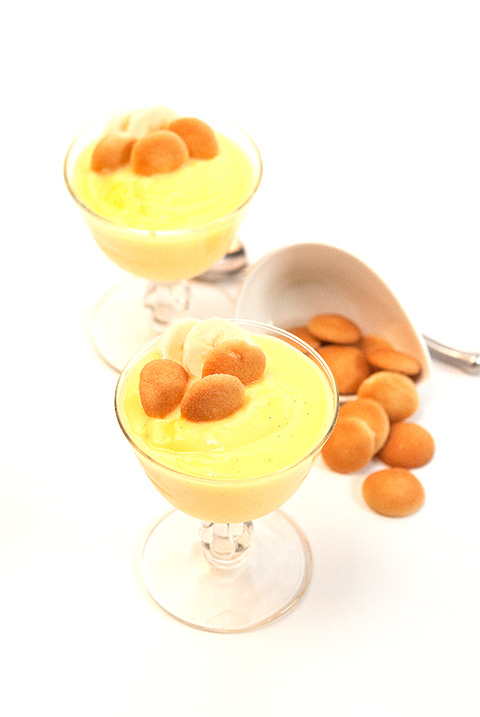 The iconic South, rich in tradition, steeped in history and brimming with classic Southern cuisine. New Orleans is known for their Po' Boys, crawfish, gators and beignets. North Carolina is often associated with liver mush, hushpuppies, country ham, grits and, of course, Carolina barbecue. One dish that many southern states have in common is banana pudding. Every traditional southern family at one time or another has consumed this classic southern treat.
Before I met my husband, I had very little knowledge of traditional Southern food. Growing up in Western Michigan, the dinner table often consisted of meat, potatoes, casseroles and fresh or often canned vegetables. Occasionally, a traditional Dutch treat would be served for dessert, but for the most part the food was classic home cooked Midwest.
The Southern way of life has always intrigued me; warm and welcoming. Southerners are family and community focused, with food more often than not being the center of all functions and celebrations. My father-in law often speaks of his upbringing in North Carolina, and his mother was a farmer's wife and an amazing Southern cook. Throughout the years, I have tasted many of her creations, from pickled peppers to classic Christmas fruitcake.  I remember each and every year near Christmas time a box of every kind of cookie would come to our house, and my favorites were always made with Ritz crackers. The buttery cookies were sandwiched together with peanut butter and dipped in white and dark chocolate. Heavenly!! The stories of her legendary food are plenty, but the ones that represent the history, charm, deep family and community traditions are always the Sunday church potlucks. Known for her cooking, the older gentlemen would often look for her pies and cakes amongst the table of other desserts, grumbling if others had already found them and devoured the treats. Food often represented love, family and deep community connections in many Southern households. In our rushed and busy lives it is nice to know that classic banana pudding can take us to a place where family, traditions and a slower pace still exists. Even if it is only for a few hours!
Classic Southern Banana Pudding
Yields 4 servings
Adapted from Martha Stewart Living
Ingredients:
2/3 cup sugar
1/4 cup cornstarch
1/4 teaspoon salt
2 1/2 cups milk
1 tsp. banana schnapps
4 large egg yolks
2 tablespoons unsalted butter, cut into pieces
1 Madagascar vanilla bean (split and scraped)
1 cup mini vanilla wafers
2 bananas (sliced)
Directions:
In a medium saucepan whisk together sugar, cornstarch, salt. Gradually add the milk, ¼ cup at a time until all dry ingredients are incorporated into the milk. Whisk in egg yolks and banana schnapps. Turn heat to medium. Whisk constantly until bubbles begin to form. Continue to whisk for 4-5 minutes until the mixture thickens. Add the vanilla bean scrapings and butter, whisk until incorporated. Divide among 4 glass serving pieces. Cover each pudding with a piece of plastic wrap, assuring that the wrap touches the surface of the pudding. Chill 4-6 hours.
Assembly
Remove chilled pudding from fridge, take off plastic wrap. Garnish with 3-4 banana slices and mini vanilla wafers.
*optional- top with fresh whipped cream
Share your thoughts, leave a comment