Posted in Baking Recipes, Puddings, Custards & Creams, Sweet Sauces & Caramel by Sarah
Homemade Vanilla Butterscotch Pudding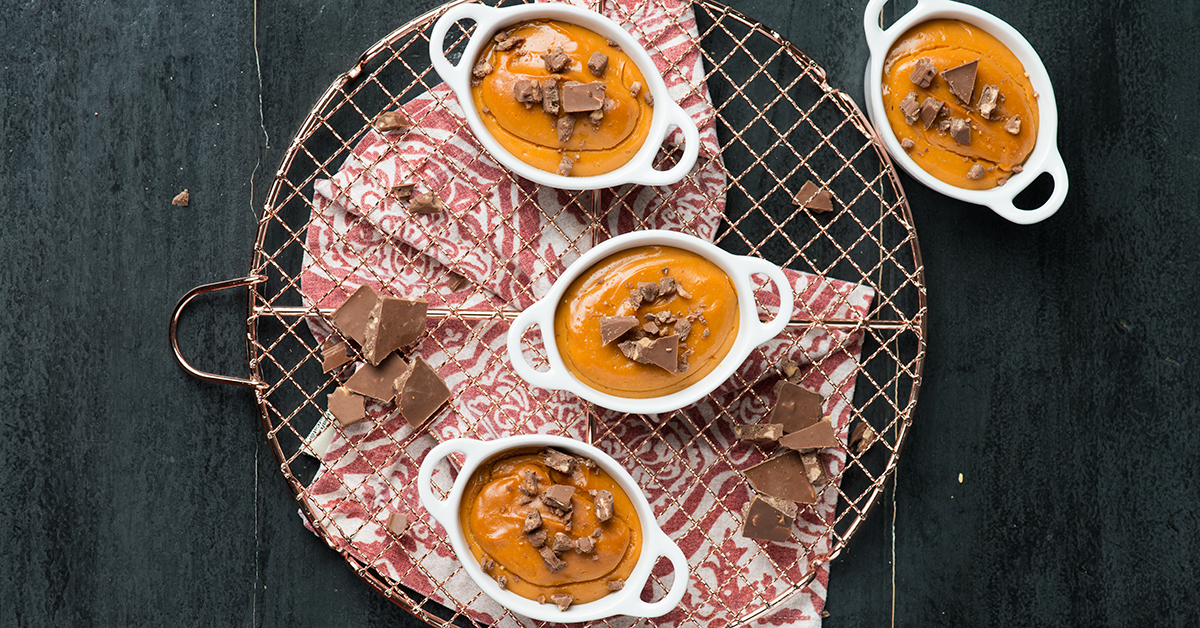 There is nothing quite like homemade vanilla butterscotch pudding. Creamy and smooth with a silky lightness that can only come from careful cooking, stirring, and babysitting of what can be a finicky dessert to prepare. I encourage you to be diligent and persistent in the creation of your pudding, as the results will be worth your time and patience.
Why did I choose vanilla butterscotch pudding? My dad. My father was my hero growing up. Growing up with six brothers, I was destined to be a daddy's girl. Working in his workshop, watching him plane large bamboo poles down to eight small pieces that fit perfectly together to create handcrafted fly rods, receiving flowers each and every birthday at school, shopping for prom dresses (despite his embarrassment) and cooking in the kitchen are just a few of my favorite memories. He is an excellent cook, aside from the occasional miss (cream of mushroom soup and butter sandwiches come to mind). My favorite days were the one's that he allowed me to jump in and cook with him.
Vanilla butterscotch pudding was always a favorite of his, with its light texture and distinct caramel flavor being undeniably appealing. Spooned into small glass dishes, sometimes served plain but preferably with a dollop of whipped cream on top. I encourage you to set aside a Saturday morning and enjoy the process of creating one of my favorite sweet treats.
Share your thoughts, leave a comment!
← Previous Post
Next Post →