Posted in Baking Recipes, Cakes, Puddings, Custards & Creams, Sweet Sauces & Caramel by Sarah
Sticky Toffee Pudding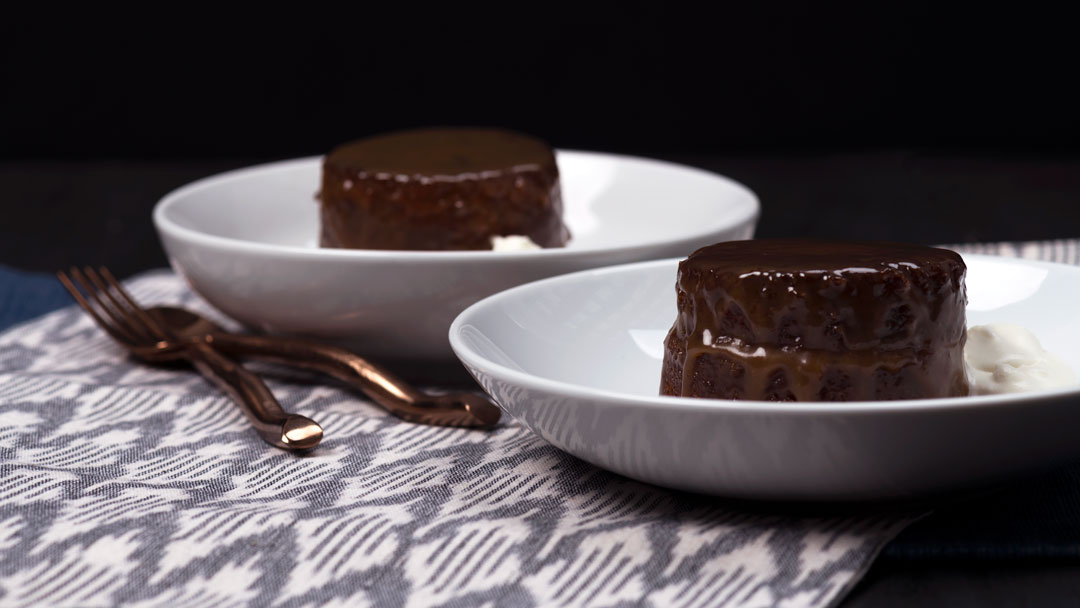 Sticky Toffee Pudding. The name may sound a little funny, but this dessert is seriously beloved in England. While the word pudding may make most Americans picture the goopy chocolate stuff that comes out of a can, in the UK, pudding is often used as a generic word for any dessert, and more specifically to refer to a category of rich, dense cakes that are often steamed. Exactly the kind of hearty comfort food we like to indulge in on a cold winter night. And since temperatures have regularly been below freezing lately, we thought it was the perfect time to take comfort in a Sticky Toffee Pudding recipe of our own.
Sticky Toffee Pudding is a relatively recent phenomenon, having first been made at the Sharrow Bay Country House in northwest England during the 1970s. Its invention is credited to Francis Coulson, Sharrow Bay's owner, though there are rumors that Coulson got the recipe from a woman named Patricia Martin, herself a hotelier. Martin, in turn, is said to have gotten the recipe from some Canadian air force officers she had met during World War II. Regardless of where the recipe originated, it is now considered a modern British classic and can be found in restaurants and grocery stores across the UK.
Our Sticky Toffee Pudding recipe hews closely to tradition, consisting of a dense cake topped with a decadent caramel sauce. Interestingly, the batter is made with Medjool dates, which help keep the cake moist while also giving it incredible flavor. And of course, our Madagascar Vanilla Extract adds to the sweet sophistication. Serve warm and top with some whipped cream or (even better) vanilla ice cream, and your taste buds will feel like they've gone on a delicious holiday all their own.