Posted in Baking Recipes, Cookies, Seasonal Baking Recipes by Sarah
Christmas Wreath Butter Cookies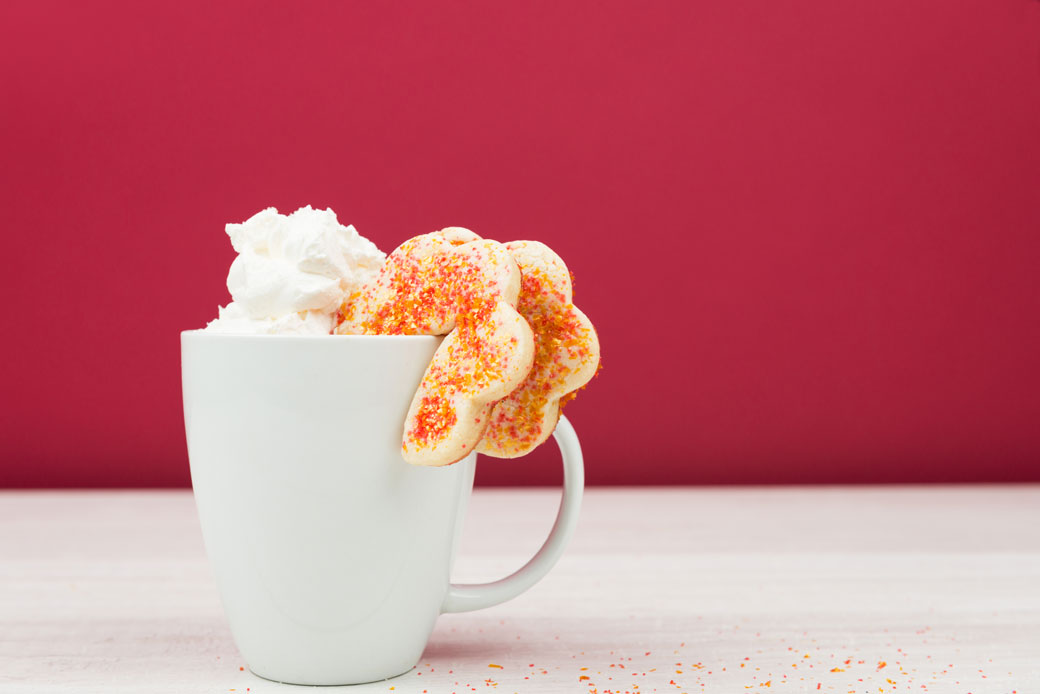 Christmas is only a few days away, and that means it's time to get baking! Christmas cookies are one of the most beloved and popular holiday traditions in many parts of the world, and America is certainly no exception. While the cookies come in many different shapes and sizes, one thing they seem to have in common is the sense of community they carry with them. Different generations of a family will come together and bake dozens, if not hundreds of cookies so they can share them with friends and loved ones. Cookie swaps are arranged so that favorite recipes can be exchanged. Office break rooms are suddenly full of colorful trays lined with even more colorful treats. This recipe for Christmas Wreath Butter Cookies will help you share a little joy of your own this holiday season.
The tradition of baking and sharing Christmas cookies dates back to the Middle Ages. Spices that we now associate with the holidays, such as nutmeg and cinnamon, were just starting to become commonplace. These spices, along with ingredients such as butter and sugar, were quite expensive at the time, meaning most families could only afford to buy them on rare occasions, with Christmas being the most special of all. Unlike many other baked goods like pies and cakes, cookies could be easily baked in large quantities and stored for a relatively long period of time. In fact, the earliest known American cookbook, published in 1796, contained a recipe for Christmas cookies which explicitly called for them to be stored for a few months before eating; otherwise, they would be too hard.
In the centuries since, the ready availability of ingredients and development of mass-produced cookie cutters has made the tradition of Christmas cookies even more popular. While they can be made in any number of fun, festive shapes, for this recipe we're keeping things simple and making wreaths. You can either use fluted cookie cutters to get a full wreath shape or look for a specialized cutter with a notch that allows the cookies to fit on the rim of a mug (they're perfect for dunking in hot cocoa or coffee). As for the dough, we like to use a basic butter cookie base and take it up a level by adding the seeds from a real Madagascar Bourbon vanilla bean. Top with a colorful sanding sugar of your choice, and you've got some Christmas cheer to share this year.
Share your thoughts, leave a comment!
← Previous Post
Next Post →