Posted in Baking Recipes, Cookies by Sarah
Cream Cheese Sugar Cookies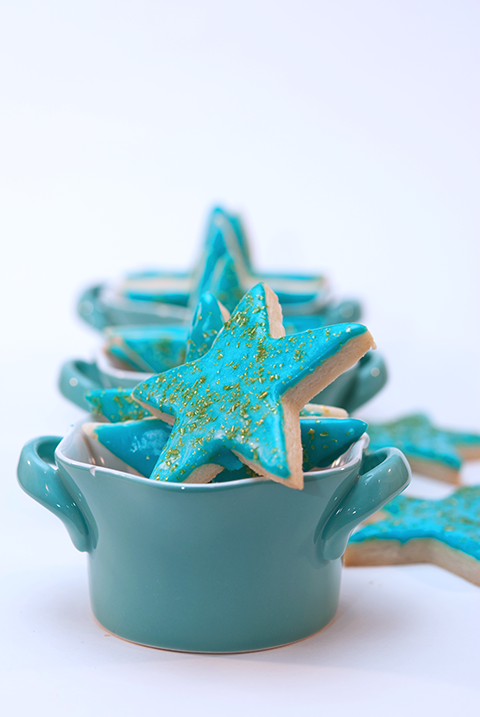 In our family, holiday tradition dictates that Santa is left a plate of cookies and milk on Christmas Eve. As parents, we drink half of the glass of milk and take a bite out of a cookie and place it back on the plate. For many children, part of the wonder of Christmas is seeing the half eaten treat that they left for Santa and believing that he was there.
Our family's tradition is to make my husband's famous snickerdoodles or cream cheese sugar cookies (my personal favorite). After all, if you have to eat Santa's cookie they might as well be ones you love! Cream cheese sugar cookies have a soft shortbread texture and a sweet tang from the cream cheese. I dip them in a simple glaze of powdered sugar, milk and almond extract from Beanilla. Almond extract has a sweet natural almond flavor that adds depth of flavor to the glaze that you put on the sugar cookies.
Share your thoughts, leave a comment!
← Previous Post
Next Post →