Homemade Vanilla Extract Infusion Kit
Homemade vanilla extract is prized for its full, rich, complex flavor and incredibly smooth aroma. Making vanilla extract is easy with this vanilla extract infusion kit. Give a gourmet gift that keeps on giving with the vanilla extract kit!
(Contains 7 Vanilla Beans of choice - Alcohol not Included)
What makes homemade vanilla extract so much better than "store bought"? First, you have control over the quality and type of vanilla used in the extract. Using premium grade vanilla beans will provide significantly better flavor and aroma than commercially produced extracts.
Making vanilla extract is fun and simple with our Homemade Vanilla Extract Infusion Kit!
Directions: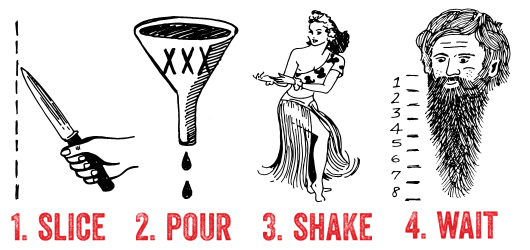 Slice each bean once long-ways and place in bottle. (If it helps to cut them into smaller, tootsie roll-sized pieces so they fit in the bottle more easily, go for it). Pour one cup of vodka, rum or alcohol of your choice (no cheating now -- the whole cup needs to go into the bottle). Make sure vanilla beans are completely submerged. Shake once or twice a week - for best results, shimmy to the beat of "Rock Lobster" by the B52's. Wait about 8 weeks (plenty of time to research oodles of scrumptious vanilla recipes). Presto, your alcohol has turned into delicious vanilla! Store it at room temp and out of direct sunlight, and you can enjoy this puppy til' the last drop.
Cheers.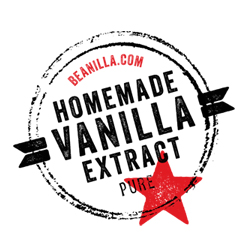 More Information

| | |
| --- | --- |
| Ingredients | Vanilla Beans |
| Handling / Storage | Store in a cool, dry place out of direct sunlight. |
| Capacity/Volume | 8.5 fl oz (250ml) |
| Bottle Style | Swingtop |
| Allergen Information | None Specified |
Reviews
What Everyone is Saying About Homemade Vanilla Extract Infusion Kit