White Chocolate Pecan Cookies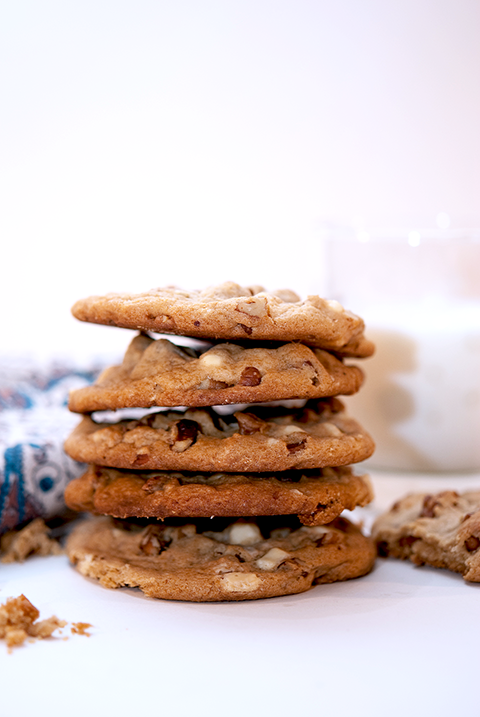 Are you looking for a holiday gift for a teacher, personal trainer, landscaper or even your neighbors? Nothing is more appreciated than a homemade gift of cookies. Everyone loves cookies, and the fact that you took time out of your busy schedule to create a gift especially for them makes it even more special.

Every year at Christmas time my family and friends anticipate their annual cookie basket. I fill each basket with various cookies wrapped in small cellophane bags and tied with a bow. Each basket is personalized with a favorite cookie or candy I know that they especially love or have requested in the past.
One year I was dropping off a basket to a dear friend, and her teenage son answered the door. His parents weren't home. I told him that I would be back when his parents got back home. I saw the cookie monster glint in his eyes and knew if I passed it to him my dear friend may never enjoy it!
A mere fifteen minutes later, I hear a knock at my door, answer it, and am greeted by a smiling teenager. "My parents are back and I was sent to retrieve the cookie basket." I smiled, handed it over, and prayed that it would make it home.
Share your thoughts, leave a comment