Posted in Baking Recipes, Chocolate, Cookies by Sarah
Nutella French Macarons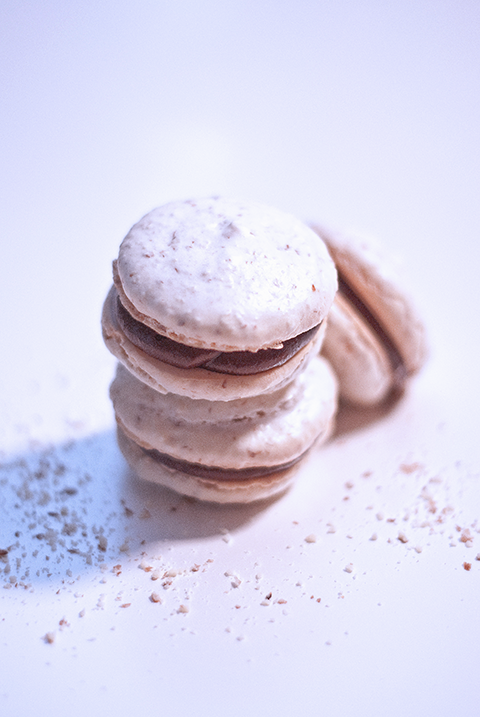 There are two different variations of macaroons; French and American. American macaroons are usually coconut based, sometimes dipped in chocolate and are delicious. French macarons are light and crunchy but with a soft interior. They can be filled with just about any flavor of buttercream you can create.

While living in San Diego, weekends were allocated to family and exploring. Every Sunday we would visit the Hillcrest farmers market. One of my favorite vendors was a French pastry chef who created the most amazing macrons. I was always thrilled to see him there!
I have yet to find French macrons locally here in West Michigan, which means I need to create them myself when the craving hits! French macarons have very few ingredients but are very dependent on weather and ingredient temperature to come out correctly- a dry cool day and or kitchen is important. Following a few simple rules will result in a beautiful macaroon, perfect for holiday parties and gift giving!
Share your thoughts, leave a comment!
← Previous Post
Next Post →