Posted in Baking Recipes, Cookies by Sarah
Fondant Decorated Cream Cheese Sugar Cookies
(For a Delicious 1st Birthday)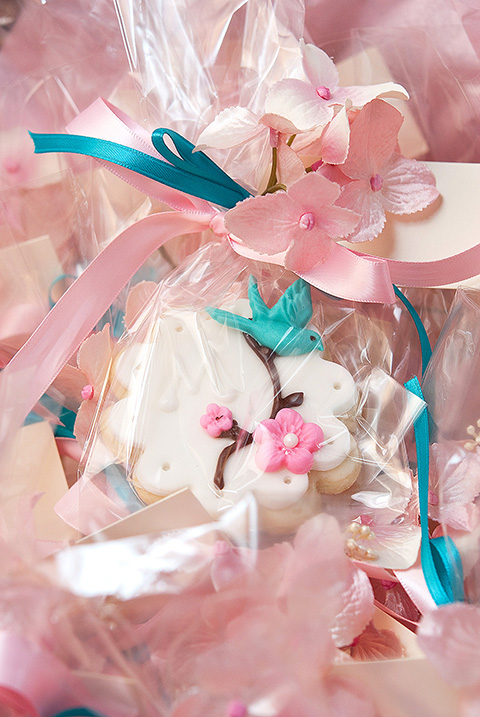 As parents we spend the first year of our children's lives celebrating all the momentous milestones: The first smile, rolling over, crawling, the first tooth, the first word and finally the first attempt at walking. Many sleepless nights are spent in those first few weeks as well as numerous trips to the drugstore for infant Tylenol for a cranky teething baby and wandering through the aisles of what seems like endless cabinet safety latches and toilet safety clips. Through all the sleepless nights, mounds of diaper changes and endless feedings we endure, sweet innocence prevails. Sweet moments of first words, softly read lullabies and clean, baby soft skin linger with us as parents as they grow and become more independent and less dependent on us.

A child's first year is worthy of celebration and that is what we are doing! Come celebrate the first year of Rob (Beanilla's Founder) and Emily's daughter with a sweet and very dainty decorated fondant cookie. A few simple tricks and tools and your cookies will be the talk of the party!
The base of the cookie is a sweet and tangy cream cheese sugar cookie (dotted with Tahitian vanilla bean paste, of course!), the top a rolled fondant cut with the same cookie cutter as the cookie base. The pink cherry blossoms are created using the same fondant and a drop of food gel coloring, the sweet turquoise bird is created the same way only using 2-3 drops of teal gel food coloring. To create the fondant shapes I used a very handy and easy to use Wilton fondant mold available at many craft stores. The addition of candy pearls and a dot of brown food coloring for the eye of the bird personalizes each fondant creation. The fondant is then attached to the cookie base with a simple glaze of powdered sugar and milk, and the branches were created using a thicker paste of the same products tinted with brown gel food coloring.  Many of the components of the cookie can easily be made a few days ahead of time and kept wrapped on the counter until you bake the cookies. These cookies may seem like a time consuming task but with preparation, the right tools and Tahitian vanilla bean paste, you can make it look effortless and taste absolutely delicious!
Happy sweet first birthday, Marin!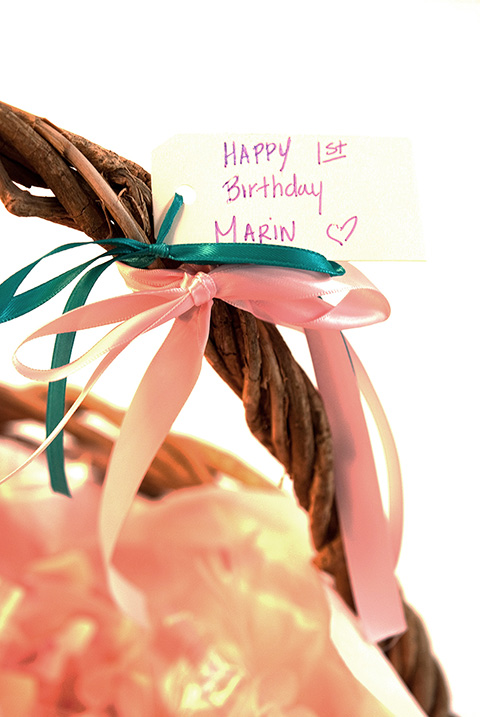 Share your thoughts, leave a comment!
← Previous Post
Next Post →