Posted in Baking Recipes, Cheesecake, Pastries & Tarts by Sarah
Raspberry Amaretto Cheesecake Tarts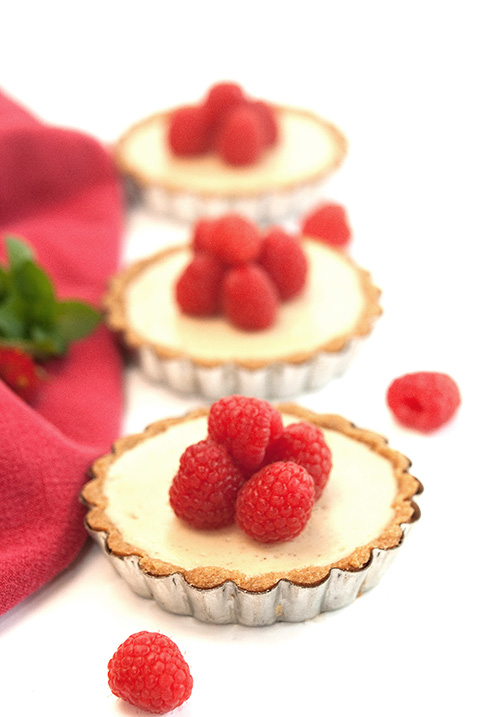 I grew up enjoying classic dense cheesecakes complete with graham cracker crust and a slightly sweet sour cream topping. On special occasions, sweet cherry pie filling would cascade over the side adding to the decadence of the cake. My mother was an accomplished cook and there was always some sort of pastry or dessert in the house. On holidays and special occasions we could count on her creating the most delicious and decadent treats. She made everything from homemade pies to crème filled chocolate cupcakes. The most memorable and often most requested was her sour cream cheesecake.
I have made many cheesecakes in my career as a pastry chef. Each varying in shapes, sizes and toppings. Many of them were garnished with fresh fruit or a simple berry coulis. As I've gotten older, my preferences have changed from desiring super sweet and rich desserts to wanting a lighter and more flavorful fare. Raspberry Amaretto Cheesecake is a lighter, less sweet cake that allows the flavors of the amaretto flavoring and natural raspberry extracts to shine through.
Our Raspberry extract and amaretto flavoring perfectly complement one another to create a luscious, light and creamy cheesecake. The nuttiness of the amaretto plays nicely with the vanilla wafer crust and the sweet sun ripened flavor of our raspberry extract complements the fresh raspberry garnish perfectly! In addition to cheesecake, raspberry extract and amaretto flavoring can be utilized in many applications, from rich chocolate brownies to sweet and creamy lattes.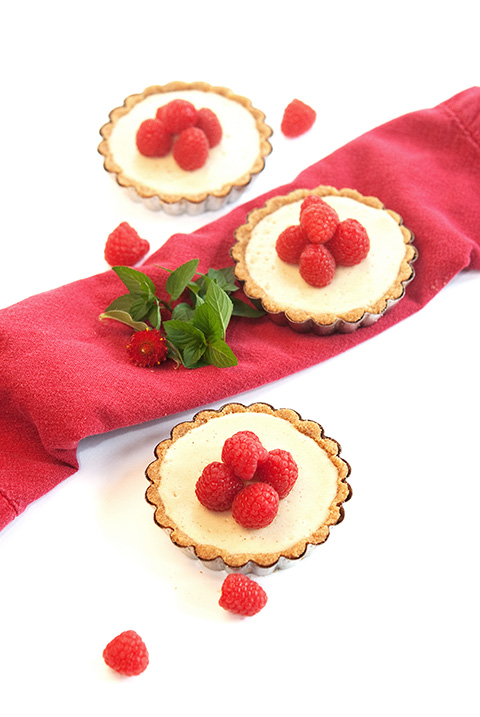 Share your thoughts, leave a comment!
← Previous Post
Next Post →