Posted in Baking Recipes, Cheesecake by Sarah
Vanilla Cookie Cheesecake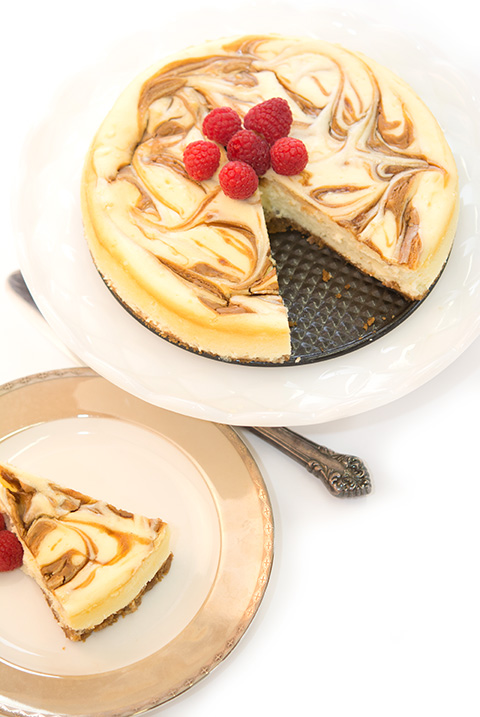 Creamy, tangy, sweet, rich and decadent - all adjectives associated with delicious cheesecake. Vanilla cookie cheesecake is the epitome of all these. The tangy cream cheese blends perfectly with a buttery and crunchy graham cracker crust, while a swirl of sweet and spicy Biscoff cookie spread adds a delicious sweetness to the cake.
Biscoff cookie spread is a popular sweet spread made from Biscoff biscuits. The taste of the spread seemed very familiar. After licking a few spoonfuls clean, I realized what that familiar taste was! Growing up in West Michigan in a Dutch community and family, that familiar flavor came rushing back to me. As a young child my grandparents always had Dutch treats in the pantry; spritz cookies, almond banquet and my favorite, windmill cookies! Biscoff spread tastes just like a classic windmill cookie ground into a smooth and creamy spread. Absolutely delicious! If you have not had the pleasure of a crunchy windmill cookie, the flavor of Biscoff spread is sweet and creamy with a hint of spicy nutmeg and cinnamon. Vanilla cookie cheesecake has swirls of Biscoff through the cake, but what really sets this cheesecake apart is the addition of Ugandan vanilla bean caviar.
Vanilla produced in Uganda is incredible. The aroma is earthy with tones of milk-chocolate. The flavor is very bold as these vanilla beans produce a very high amount of vanillin making them perfect for rich desserts and chocolates. The combination of the tangy cream cheese in the cake and the sweet spice of the Biscoff cookie spread mingles with the deep chocolate undertones of the Ugandan vanilla to create a spectacular dessert! Add a handful of fresh berries to the top to balance out the sweetness of the cake and, voilà, you have the perfect dessert to share or to simply indulge in on your own. We won't judge!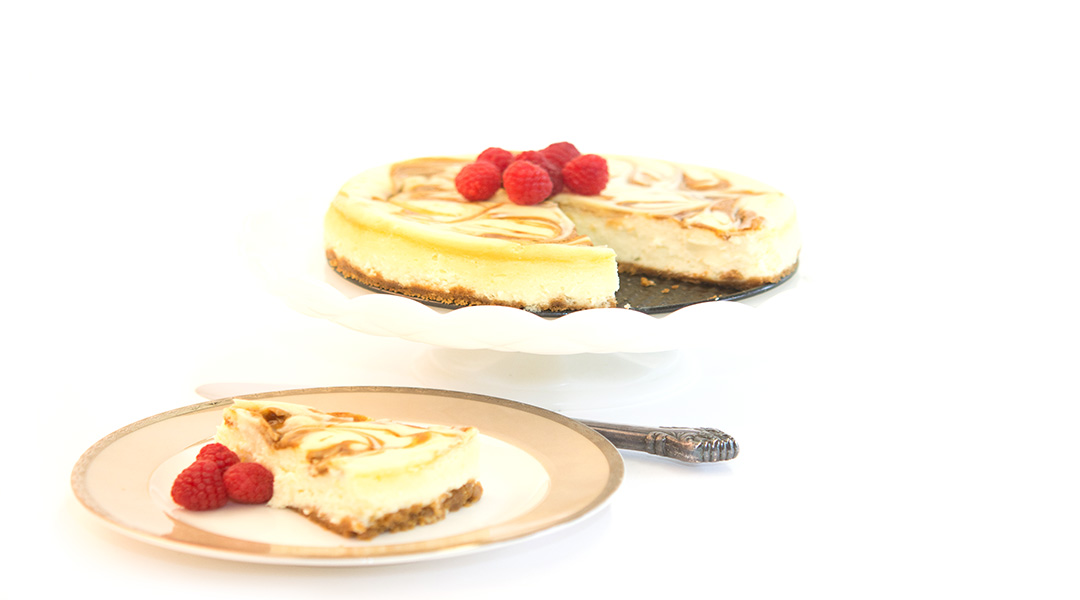 Share your thoughts, leave a comment!
← Previous Post
Next Post →