Posted in Baking Recipes, Pastries & Tarts by Sarah
Banket Dutch Pastry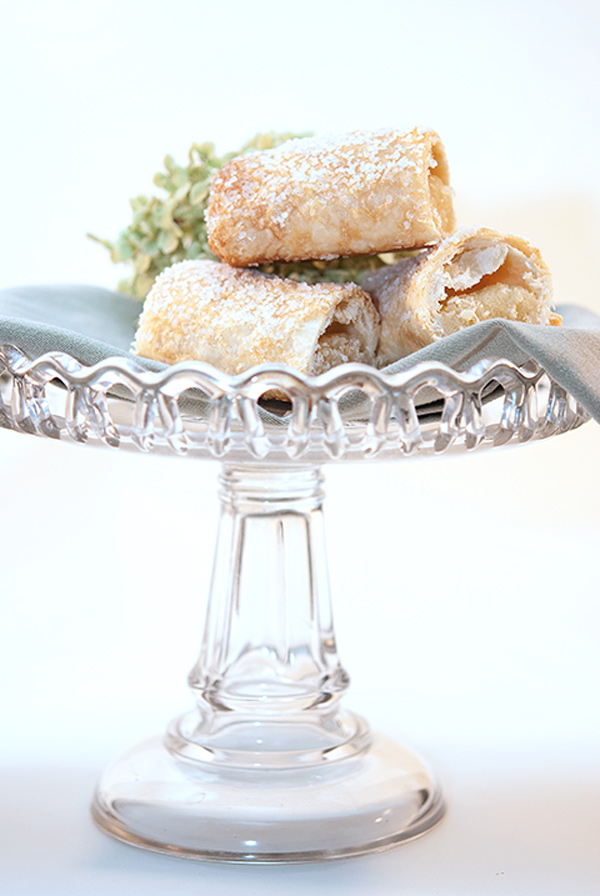 Banket is a Dutch treat -- a puff pastry-like dough filled with an almond paste mixture, then baked to a golden brown. It is a delicious morning treat (or anytime) -- a perfect match with a hot cup of good coffee. I was introduced to Banket as a young child. You see, both my mother's side of the family and my father's side are 100% Dutch. When it comes to pastries, the Dutch love almond paste. Not a single family of Dutch heritage is without some recipe that contains this beloved paste.
Growing up in a primarily Dutch region of the Midwest, I have had my fair share of almond filled desserts; almond filled bear claws, little tarts filled with an almond paste filling and garnished with butter cream roses, windmill cookies with roasted almonds and, of course, Banket.
Banket is a relatively easy Dutch treat that is perfect for gift giving during this holiday season. It is primarily made, and consumed, during the holidays in the traditional Dutch culture due to availability of almond paste during the holiday season. The perfect pair to almond paste is vanilla produced in Uganda. Ugandan Vanilla Beans have an aroma is earthy, with tones of milk-chocolate and almonds. The flavor is very bold and assertive. Almond paste and almond desserts can easily blend with the richness of the Ugandan vanilla bean.
I encourage you to try this delicious Dutch treat, share it with friends and loved ones, and create new memories while celebrating family and baking during this holiday season.
Share your thoughts, leave a comment!
← Previous Post
Next Post →