Posted in Baking Recipes, Pastries & Tarts, Donut Recipes by Sarah
Perrin No Rules Glazed Puff Pastry Donut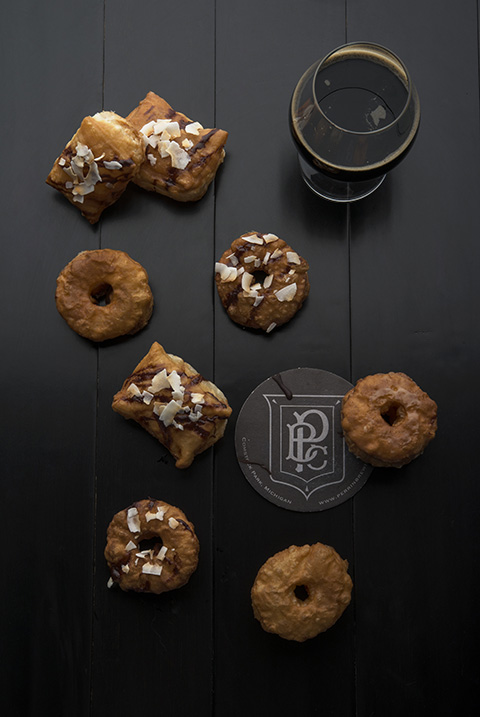 The donut—everyone's favorite guilty pleasure! Cake, yeast, puff pastry, glazed, ganached or even sprinkled, we can't seem to get enough of this confection. Cake and yeast donuts can be complicated and messy to create at home, but two sheets of puff pastry are the solution to this conundrum. Puff pastry is simple to use, easy and accessible to just about every home cook. Simply place your package of pastry into the fridge overnight to thaw. Once thawed, remove from the fridge and cut into your favorite donut shape. I chose a rectangular cutter, but your shape is only limited by your imagination.
Puff pastry donuts are light, soft on the inside and flaky on the outside; the perfect vehicle for a delicious glaze made with Perrin Brewing Company's newest beer: No Rules Vietnamese Porter. No Rules is a local craft beer created using Beanilla products! The dark, robust beer has notes of cinnamon and coconut. It's the perfect beer to sip or to utilize in bake goods and pastries. If you happen to be in the West Michigan area and want to sit and enjoy a beer and great brewery cuisine, check out Perrin Brewing Company!
These light, flaky donuts would not be complete without the addition of our toasted coconut chips (coconut chips lightly roasted until golden brown). These little beauties are incredibly addictive on homemade granola, baked oatmeal, in baked goods or as a garnish for just about anything! Be warned, you may have to order more just to snack on. They are addictively delicious straight out of the package!!!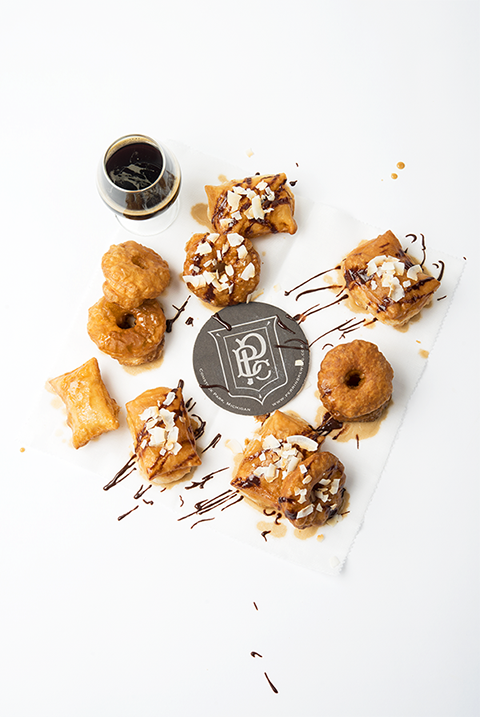 Share your thoughts, leave a comment!
← Previous Post
Next Post →