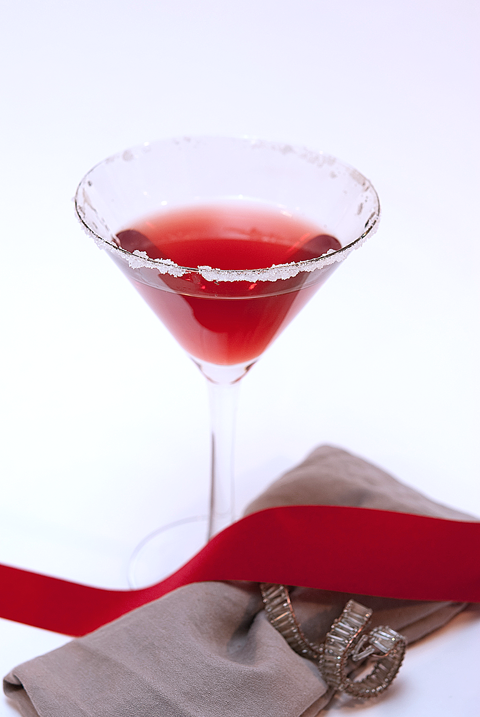 We recently hosted a holiday cocktail party with a few family members, co-workers, and neighbors. Hosting and welcoming friends into my home is one of the greatest joys in my life. I enjoy providing delicious food, lively conversation and a beautiful atmosphere which I  have been doing for many years. Over the years, I have learned what works and what does not. With many successes and a few colossal failures, my guests seem pleased and return year after year.
The key to a successful cocktail party is a great atmosphere, interesting and varied guests, delicious but elegantly simple food and, of course, a signature cocktail or two.
Over the years, I have noticed trends come and go but a finely crafted cocktail is always in style. Whether it be rich and chocolaty or light and fruity, nothing encourages mingling more than a cocktail in hand. Providing your guests with two prepared options often alleviates the stress of deciding what to drink and gives your party a more pulled together and well thought out appearance.
For our recent cocktail party, we offered a chocolate mint martini and a cranberry lemon drop. While both were delicious, I must admit the cranberry lemon drop was my favorite.
Light, fruity and festive, the cranberry lemon drop is perfect for any holiday celebration!
Share your thoughts, leave a comment