Cinnamon Rolls with Vanilla Buttermilk Glaze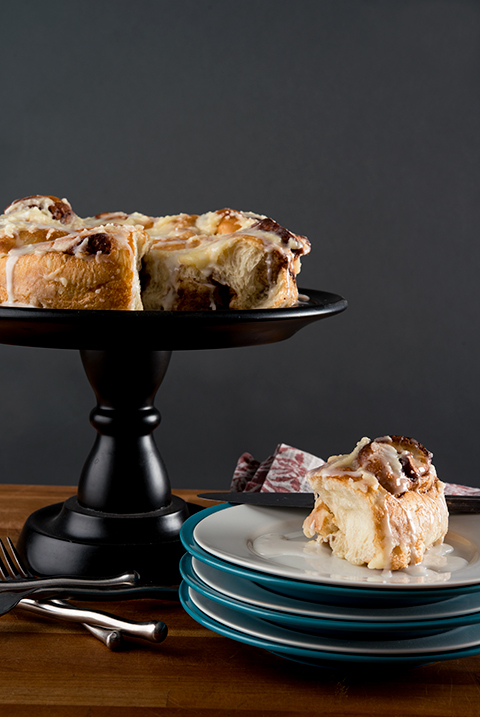 Is there anything better on a cold winter morning than a hot cup of coffee and a nice warm cinnamon roll? Sure, you could head to a coffee shop or bakery, but why would you want to leave the comfort of home when you could make a far tastier pastry in your own kitchen? Our Cinnamon Rolls with Vanilla Buttermilk Glaze recipe is all you need to get your day off to a sweet start.
While the exact origins of cinnamon rolls are a bit unclear, they are believed to have been invented in Sweden during the 1920s. In the decades since, the sweet buns have skyrocketed in popularity worldwide, though nowhere are they more beloved than their native Sweden. October 4th is actually Cinnamon Roll Day in the country, which is no surprise considering that the average Swede eats 316 cinnamon rolls every year.
American cinnamon rolls tend to be sweeter than their Scandinavian counterparts, which often contain cardamom. Swedes also tend to keep the finish fairly simple, topping the buns with a sprinkle of large-crystal pearl sugar. Here in America, we like to load on sweet, gooey icings or glazes. For our recipe, we use a simple glaze made of buttermilk and confectioners' sugar, taken to the next level with the use of real Madagascar vanilla bean scrapings. The resulting rolls are sweet, chewy, and so good you'll want to eat them for breakfast, lunch, and dinner.
Share your thoughts, leave a comment