Posted in Candy, Snacks & Treats, Breakfast & Brunch by Sarah
Homemade Peanut Butter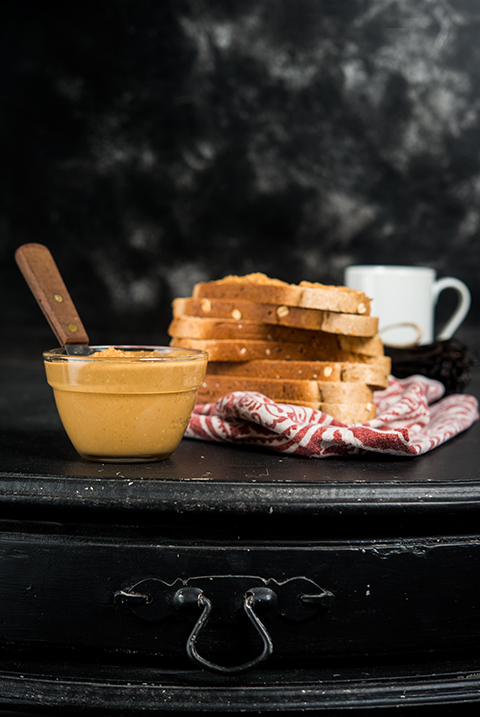 I live for weekend mornings. Waking up with the sunrise, eating a leisurely breakfast, catching up on social media, and spending time with those I love most. Pancakes, eggs, and either bacon or sausage is typically on the menu. Along side is toast, butter and jam to cleanse the pallet.
Eggs are an excellent source of protein, but with a family as active as mine an additional boost of protein-packed peanut butter is always a necessity. Homemade wheat bread topped with a smear of roasted peanut butter is the PERFECT addition to an easy Saturday morning. Peanut butter is a staple food in the U.S. diet - a condiment found in most households. Until recently, I had no idea how easy it was to make at home! Homemade peanut butter is a very simple and rewarding creation. Typically, three ingredients make up the spread. But to take this peanut butter to the next level of sweetness and complexity, I added a fourth ingredient: Madagascar Bourbon Vanilla Beans. The addition of vanilla bean caviar compliments the roasted nuts with notes of buttery creaminess.
Share your thoughts, leave a comment!
← Previous Post
Next Post →