Posted in Baking Recipes, Candy, Snacks & Treats, Pies by Sarah
Peanut Butter Brownie Whoopie Pies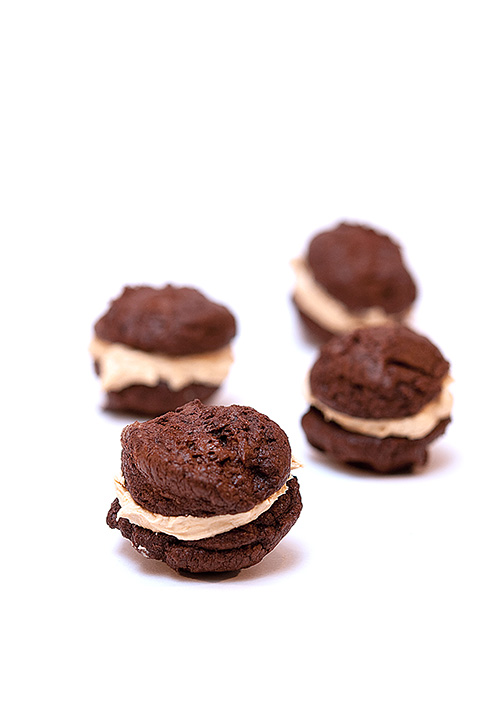 Whoopie pies are a classic lunch box treat. Growing up it was always a treat to find whoppie pies, swiss cake rolls or oatmeal crème pies in our lunch nestled amongst the frozen juice boxes and the flattened tuna sandwich! (Courtesy of the frozen juice box)
Times have changed; the classics are delicious and bring back happy memories of child hood but parents these days are much more aware and concerned about what their children are consuming. Highly processed snacks and treats are being replaced with whole foods and nutritous snacks. Baking from scratch allows parents and health conscious persons to regulate the amount of refined flour, sugar and fats we introduce into our diets.
Homemade mini whoopee pies are a great addition to any lunch box, the substitution of refined flour for whole wheat/white flour mixture, egg substitute and demerara sugar makes for a healthier sweet treat for our families!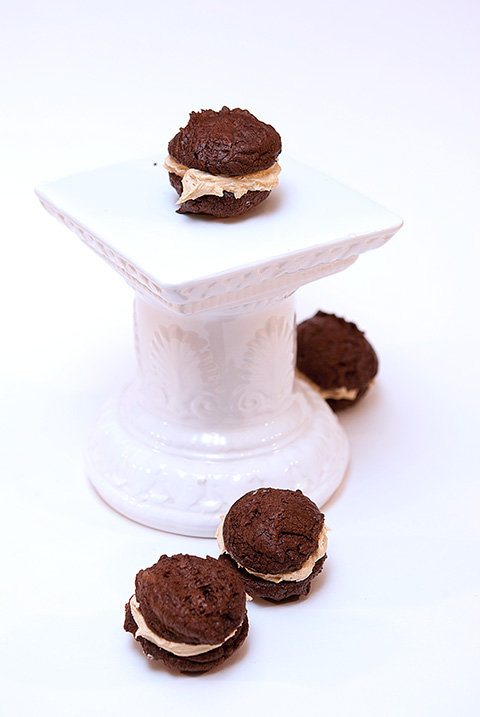 Share your thoughts, leave a comment!
← Previous Post
Next Post →