Vanilla Sugar Snickerdoodles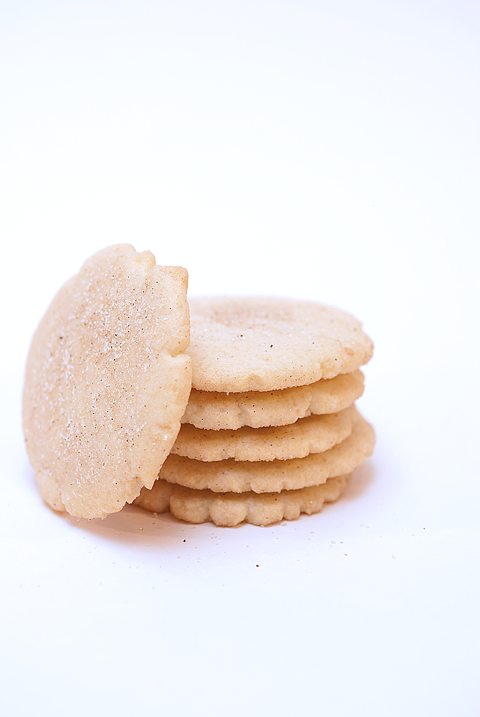 Warm, soft, buttery snickerdoodles are one cookie my husband just can't resist! I have his recipe written in the front of an address book, although I'm sure he knows it by heart by now. My children love the recipe so much that I have finally transferred it to a digital recipe book for them to take with them when they leave and have families of their own. This year we were able to enhance his cookie by rolling it in a mixture of cinnamon and vanilla sugar.
Vanilla sugar is a simple concoction of vanilla and superfine sugar. You can make it at home by placing your dried leftover bean into your sugar jar, and letting it infuse its flavor into the sugar. Or, you can get a beautiful vanilla bean caviar-laden vanilla sugar from Beanilla. I love working with the vanilla sugar as a garnish for cookies, especially snickerdoodles. The sugar is ladened with vanilla bean caviar and sparkles on the plate. The smell is intoxicating, and the taste is divine!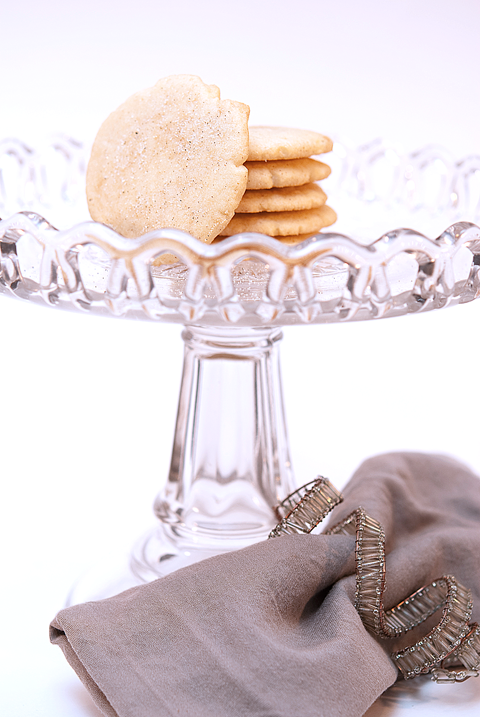 Vanilla Sugar Snickerdoodles Recipe
Yields 24
Ingredients:
1 1/2 c.

sugar

1 c.

butter softened

2

eggs

2 3/4 c.

flour

2 tsp.

cream of tartar

1 tsp.

baking soda

1/2 tsp.

salt

Vanilla Sugar mixture

1/2 c.

sugar

2 tbsp.

vanilla bean sugar

1 tsp.

cinnamon

Place in small bowl and whisk to combine
Directions:
Combine butter and sugar in electric mixer with paddle attachment. Cream until light and fluffy. Add eggs, one at a time, until incorporated. Combine flour, cream of tartar, salt and baking soda in bowl and whisk together. Gradually mix dry ingredients into butter mixture until incorporated. Place dough in fridge for 30 minutes until firm. Roll into 1 inch balls, and roll into vanilla sugar mixture. Place on parchment or silpat lined baking sheet and press balls flat with the bottom of a heavy glass. Bake at 350 for 10 minutes until very lightly browned.
Share your thoughts, leave a comment