Posted in Baking Recipes, Chocolate, Cupcakes by Sarah
Chocolate Peanut Butter Cup Cupcakes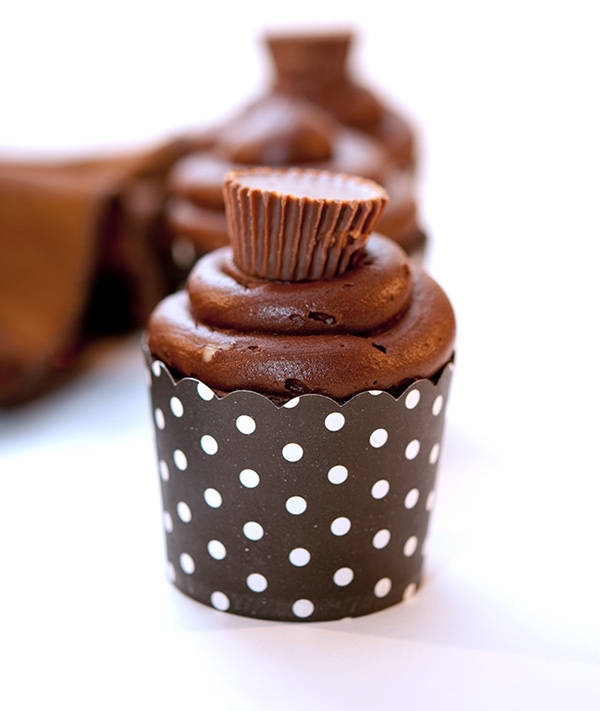 I had the honor of co-hosting the rehearsal dinner for my brother and his beautiful wife-to-be this past weekend. While I enjoy the savory part of dinner, ultimately my passion lies with pastry. So, of course, I had to include a few desserts in the dinner.
My brother and his fiancée love chocolate, particularly chocolate and peanut butter. I created a chocolate peanut butter cup cupcake in their honor; rich, delicious, and not too sweet when you use bittersweet chocolate cocoa.
In the past when I have created chocolate desserts, I always have added a touch of brewed coffee. The coffee enhances the chocolaty flavor of the dessert. In place of having to brew an entire cup or small pot for 1-2 tbsp, I now can use Beanilla coffee extract to enhance the chocolate flavor.
Share your thoughts, leave a comment!
← Previous Post
Next Post →