Almond-Vanilla Apple Tart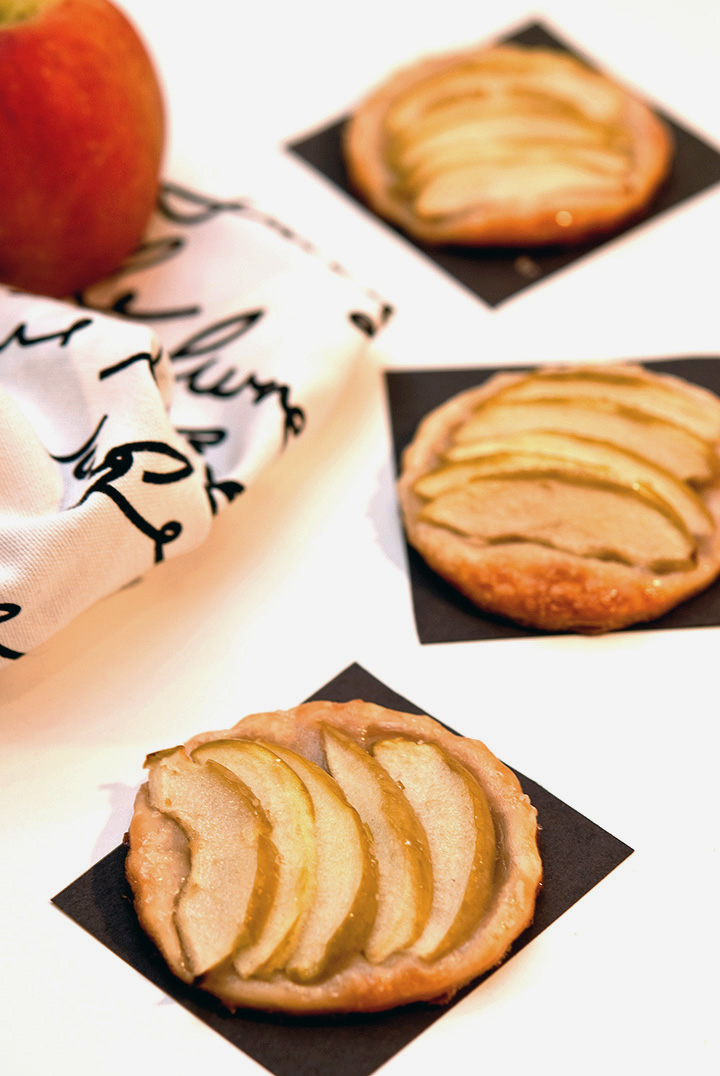 Fall is just around the corner! I've missed fall, the changing leaves, crisp air, cider and donuts and, of course, fresh picked apples. I remember as a child picking apples right off the trees at a local orchard. They were crisp with just the right combination of tart and sweet.
I contemplated waiting to post this homemade apple tart recipe until after labor day, when fall officially starts, but those beautiful apples in the fridge kept calling to me; begging to be made into a crisp, strudel or pie. I begrudgingly, but happily, gave in and pulled them from the fridge. What can I make that is easy, tastes delicious, and strays slightly from the traditional? Almond-Vanilla Apple Tarts! Simple, elegant and oh-so-delicious!!
Did you know that in addition to high quality vanilla and vanilla beans that Beanilla also carries an entire product line of high grade extracts!? Beanilla carries extract for every baking need, from almond to raspberry and everything in between. I personally love the taste of almond in pastries, and frequently use almond extract. I have to admit, in the past I frequently purchased grocery brand almond extracts, but not anymore!! Beanilla almond extract has a beautiful nutty aroma without being cloyingly sweet and, I can taste the difference in my products in the end.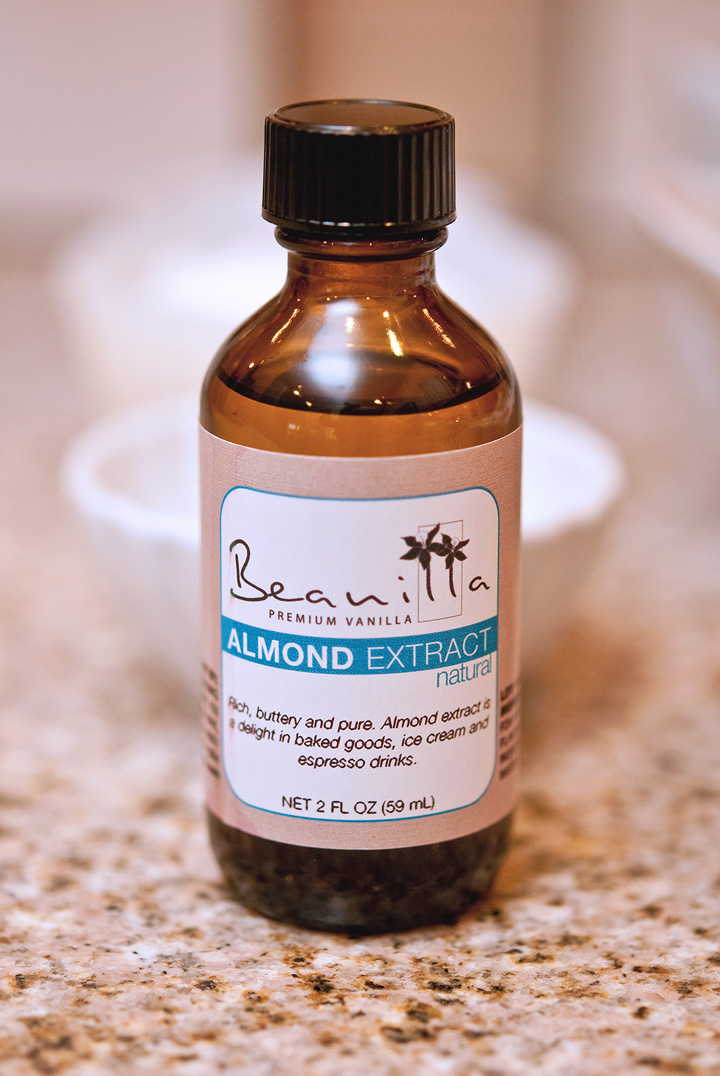 Almond-Vanilla Apple Tart RecipeYields 12 mini tarts
Ingredients:
1 package of puff pastry
2 apples (cored and peeled)
Turbinado sugar
Almond vanilla simple syrup (Ingredients follow)
2 cups sugar
1 cup water
1 tsp. Beanilla vanilla paste
1 1/2 tsp. Beanilla almond extract
Directions:
Preheat oven to 400F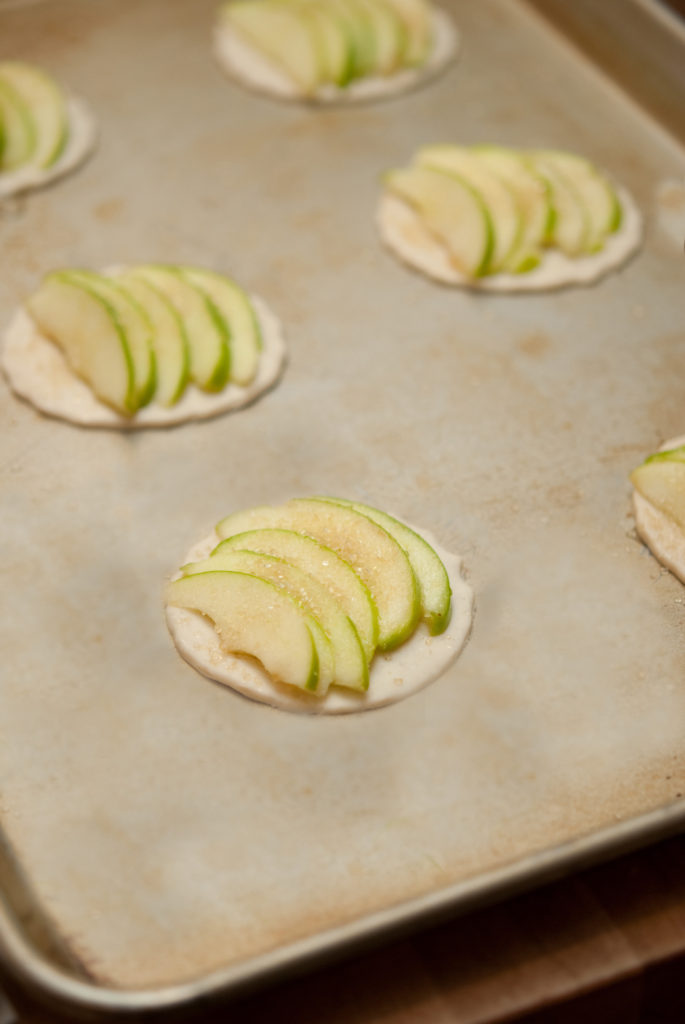 Core and peel apples, and cut into thin slices.
Defrost puff pastry in refrigerator, pull from fridge and place on floured board. Using a round biscuit cutter cut into 12 circles. Work quickly, you want the dough to stay chilled. Place rounds on baking sheet and put back into fridge.
Place sugar, water, vanilla and almond extract into small saucepan and simmer until sugar has dissolved. Turn off heat and let cool.
Pull puff pastry from fridge and arrange apples on top of each round, brush apples with almond vanilla simple syrup and sprinkle with turbinado sugar.
Bake 20-25 minutes until golden brown.
Share your thoughts, leave a comment