Homemade Vanilla Marshmallows (S'mores Part 1)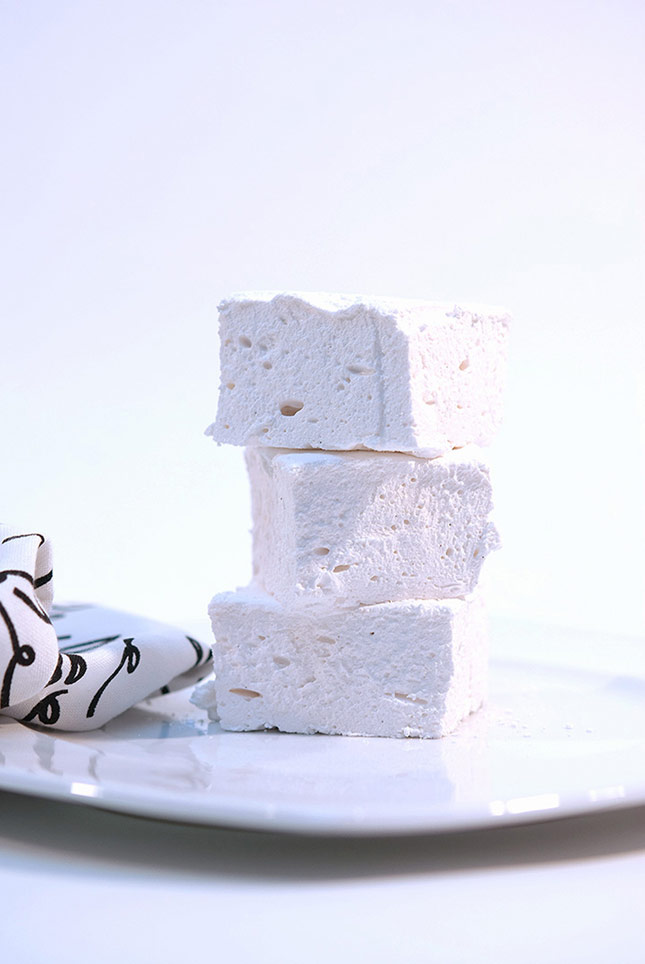 Homemade Vanilla Marshmallows (S'mores Part 1)
Part one? This week I would like to do a recipe for homemade s'mores in two parts, so be sure to check back on Thursday for the homemade graham cracker recipe.
Living in beautiful West Michigan has its perks. Great lakes surround us, beautiful scenery abounds, wonderful communities of friendly neighbors and four seasons. Spring, summer, fall and winter -- that time of year when no one can go to the lake, the cabin, or the beach. Summer is a time for Michiganders to soak up the sun in preparation for winter hibernation. Labor Day weekend is usually the last weekend when we are able to go to the lake, the cabin or the beach house. In celebration of these last days of summer I am presenting you with a quintessential summer camping recipe, s'mores!
I love homemade flavored marshmallows - not the store bought ones! I know they are traditionally what constitutes a s'more, but I think they taste like sugared plastic (even when they are burnt on a stick over an outdoor fire). So, I started making my own. They are super simple to make and taste so much better than the others, especially with the addition of Beanilla Vanilla paste.
Beanilla Vanilla Paste is an in-house proprietary blend of select Bourbon and Tahitian vanillas used to create an equal balance of flavor and aroma. The floral, fruity and cherry-like notes of the Tahitensis variety blend wonderfully with the nutty-chocolate character of the Planifolia type in this rich and wonderful 2-Fold Paste.
Share your thoughts, leave a comment