Homemade Berry Marshmallows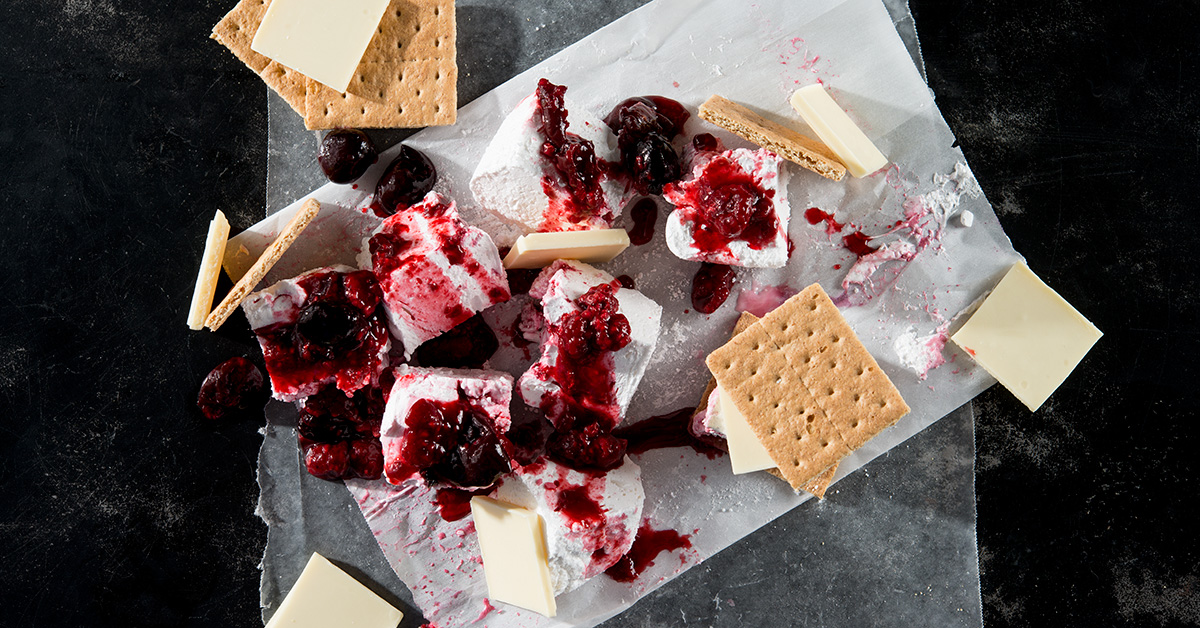 The bright orange glow of an open fire casts endearing light onto giggling faces. Low murmurs of delight can be heard in waves as rounds of melting sugar slowly turn golden-brown (and a few hopelessly burn beyond recognition). The pre-collected roasting stick is pulled back from over the fire, and the marshmallow on its tip is delicately slid between two graham crackers and a nice chunk of chocolate. The result is a gooey, sweet, beautiful mess that sticks to hands, covers mouths, and ultimately makes for a very happy evening!
Marshmallows from the grocery store are perfectly fine, but there's nothing quite like eating a homemade marshmallow! This recipe is soft and billowy, with the right amount of texture and flavor. Homemade marshmallows are softer and gooier when roasted, and can easily accept any flavor your heart desires. My favorite to make are berry marshmallows, as they are the epitome of summer! Utilizing fresh berries from your own garden or the farmers market can make this recipe very special. I usually use a mixed-berry blend, but any berries will work beautifully!
You may be wondering why I choose to use white chocolate over milk or dark. White chocolate is simply the butter fat from the cocoa bean - it's sweet and buttery, and not overpowering like other chocolates can often be, allowing the vanilla and berries in the marshmallow to shine through.
Share your thoughts, leave a comment