Posted in Baking Recipes, Ice Cream & Frozen Desserts, Fruits, Compotes & Jams by Sarah
Mixed Berry Sherbet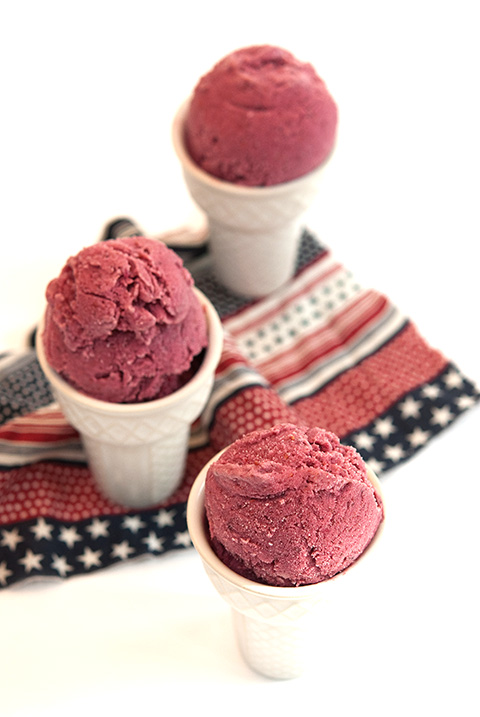 I come from a long line of proud military men and women. The fourth of July is the perfect time to celebrate our country's independence and the men and women who fight to continue to keep our freedom.
Growing up in Michigan was very family-centric, especially when the holidays came around. Fourth of July was certainly no exception. The day usually began with a city parade, floats and candy, along with the red, white and blue decorated bicycles passing by as we sat on the curb waiting to scramble into the street to gather the treats. We sat until the last float passed us by, and proudly gathered up all of our sweets and headed to a family picnic at the lake. Hamburgers, hotdogs, and potato salad were always the typical picnic fare. It was the one time of year my grandmother would bring out the two liters of soda. Weeks later she would try to convince one of her unsuspecting family members to lug home the exact same bottle of soda, only now they were incredibly flat from sitting half-opened on the picnic table.
As the night came to an end, sparklers and fireworks lit up the sky, parents carried home tired children and the American flag swayed proudly in the summer breeze. What is your favorite Fourth of July memory? What traditions do you carry on with your family?
Mixed berry sherbet is the perfect summer treat for any celebration! Our Madagascar vanilla beans compliment the sweet berries and tart orange wonderfully. Madagascar Vanilla Beans come from the Island of Reunion (known as the Island of Bourbon), east of Madagascar. These vanilla beans are very distinct, with a flavor and aroma profile unlike any other vanilla bean. Madagascar vanilla beans are processed using the "Bourbon" curing method. This technique typically produces vanilla beans with higher moisture content. Our gourmet vanilla beans have a moisture content of roughly 33%. You'll notice that there are no breaks or splits within the vanilla beans; another indication of extremely high quality. Madagascar Vanilla Beans are superior, with flavor and aromatic qualities that make these beans the most popular and sought after vanilla variety. The flavor is a rich, dark and creamy with an overwhelming sweet, buttery aroma. These are well suited for many baking recipes, drinks and desserts.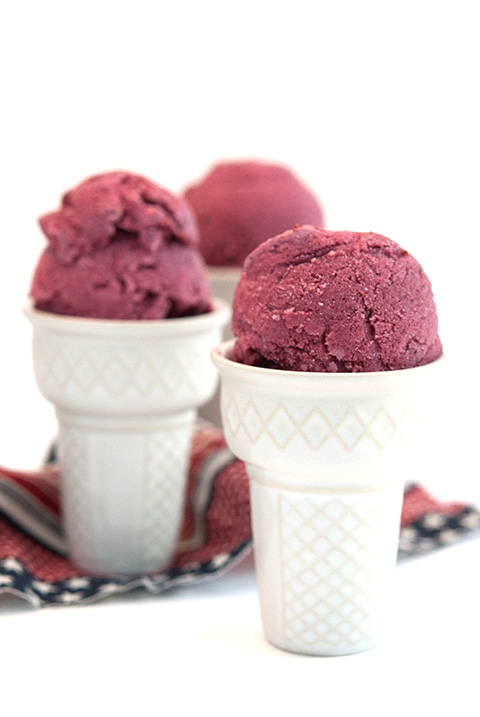 Share your thoughts, leave a comment!
← Previous Post
Next Post →