Blueberry Lemon Curd Pancakes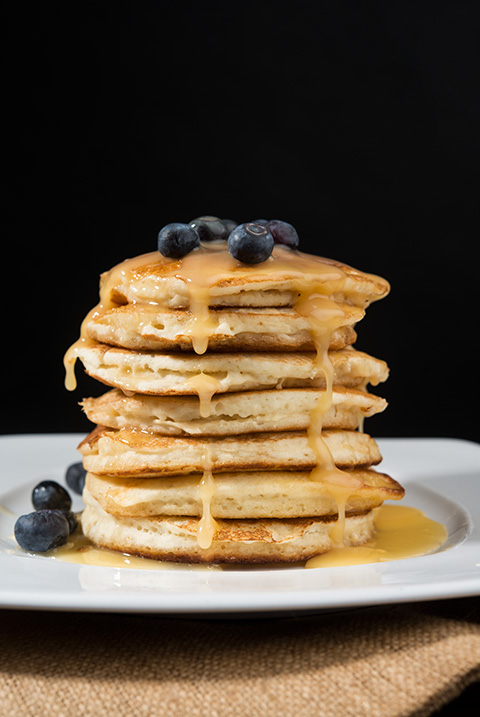 Did you know that breakfast as we know it did not exist for the better part of history? Breakfast is a relatively modern tradition. Much of the world believed that one meal a day was more than acceptable, and consuming more than one meal was an act of gluttony. During the middle ages, the monastic lifestyles and religion of Rome dictated patterns of meal consumption. Meat was only allow half of the year, and no food consumption was allowed before morning mass.
In the 1800s, breakfast became vogue with the wealthy. It was a time for family to gather and leisurely consume large amounts of decadent proteins, sweets, and fruits. During the industrial revolution, large amounts of factory workers headed into work early and needed substance to get them through the morning hours. Now, it's considered the most important meal of the day.
Share your thoughts, leave a comment